In the following article we will show you how to change your computer name under Windows 10. This could be useful if there are several computers in a network to keep track of them.

1. Press the keys combination "Windows/Start" (depending on the keyboard) & "X" and now select "System".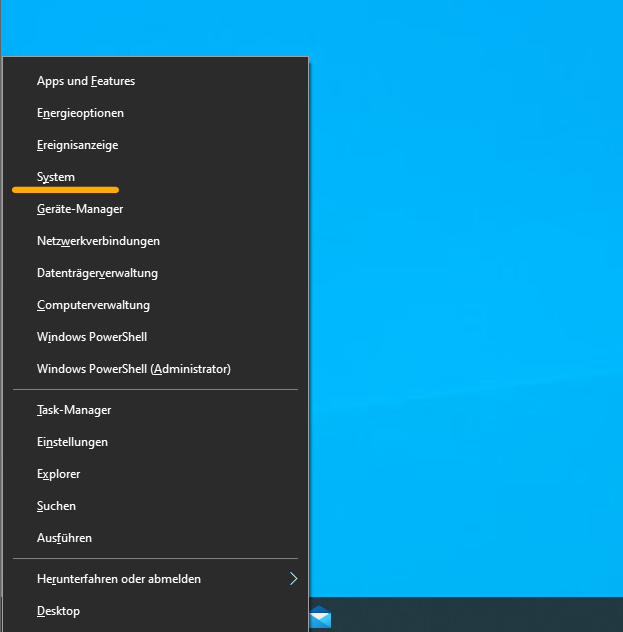 2. Now select the option "Rename this PC".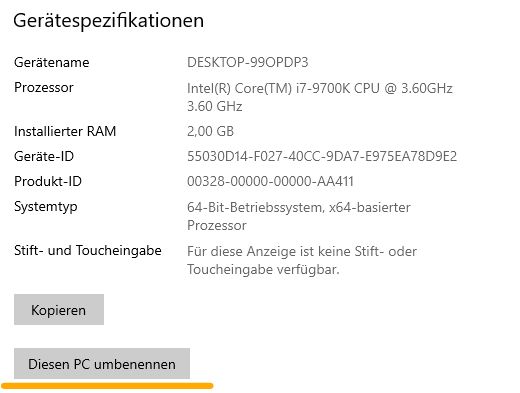 3. A field now appears in which you can enter your desired name. Then click on "Next".
Please make sure that you make a hyphen instead of spaces, in the example picture you can see how it should not look.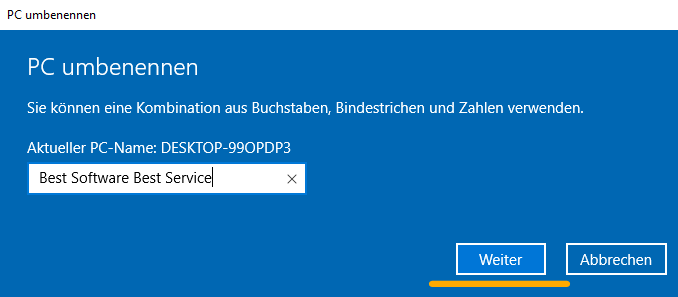 4. Now you have to restart your PC so that the change is applied.

Congratulations! You have successfully changed the name of your PC.