You can create an additional user account with the following steps:

1. Go to the bottom left of the Windows symbol so that the Start menu opens.
Now enter the term "Control Panel" on your keyboard. Now click on the Control Panel app.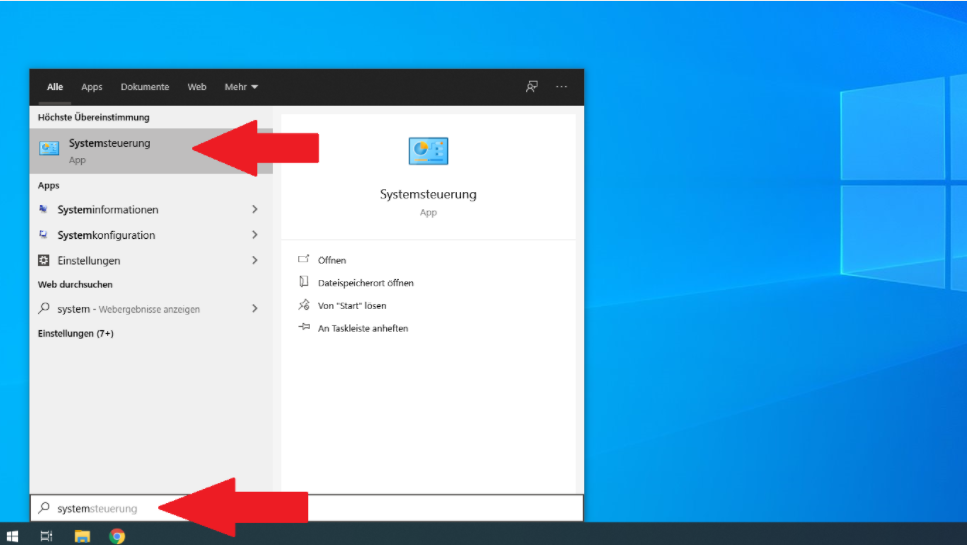 2. Then go to the category "User account" to the sub-item of the same name.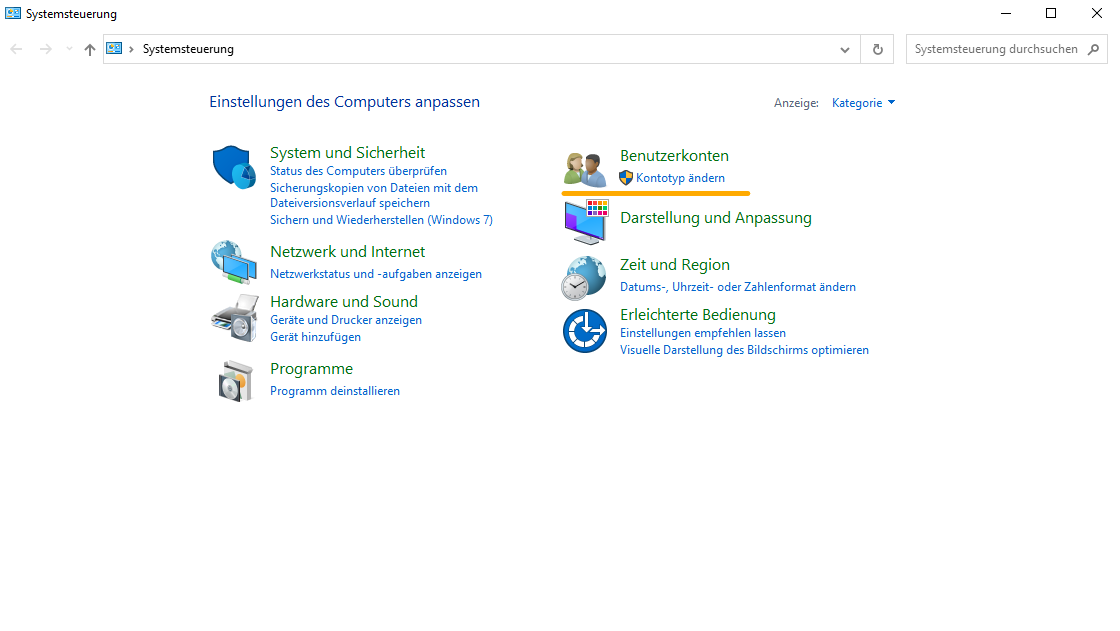 3. Now you can choose the entry "Manage other account".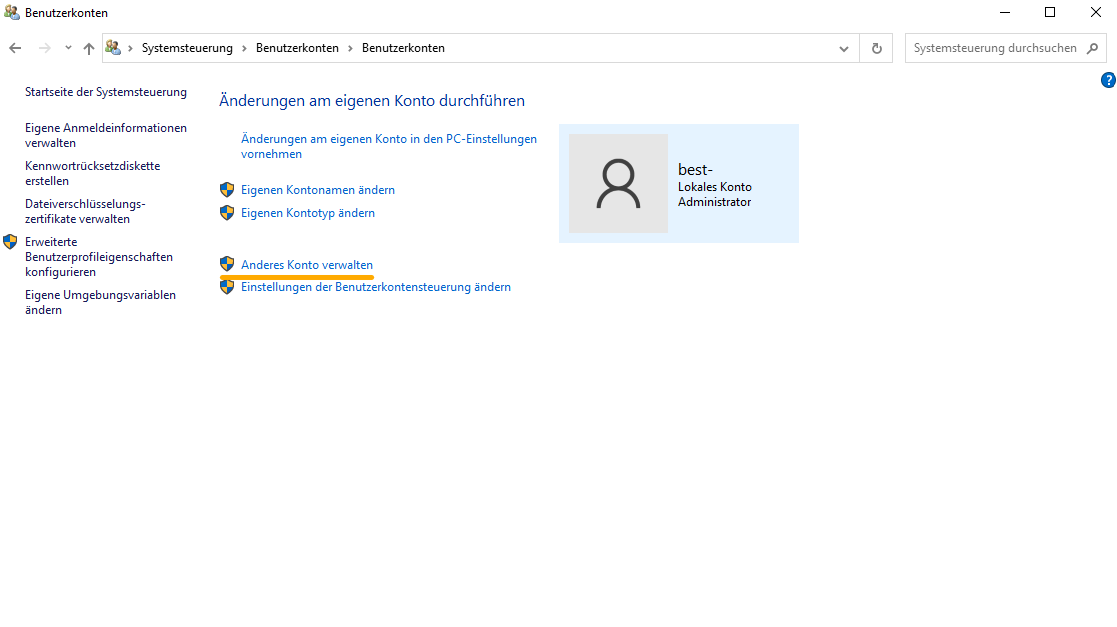 4. A list of all previously available accounts now appears. In order to be able to create a new user, please click on "Add new user in the PC settings" below the window.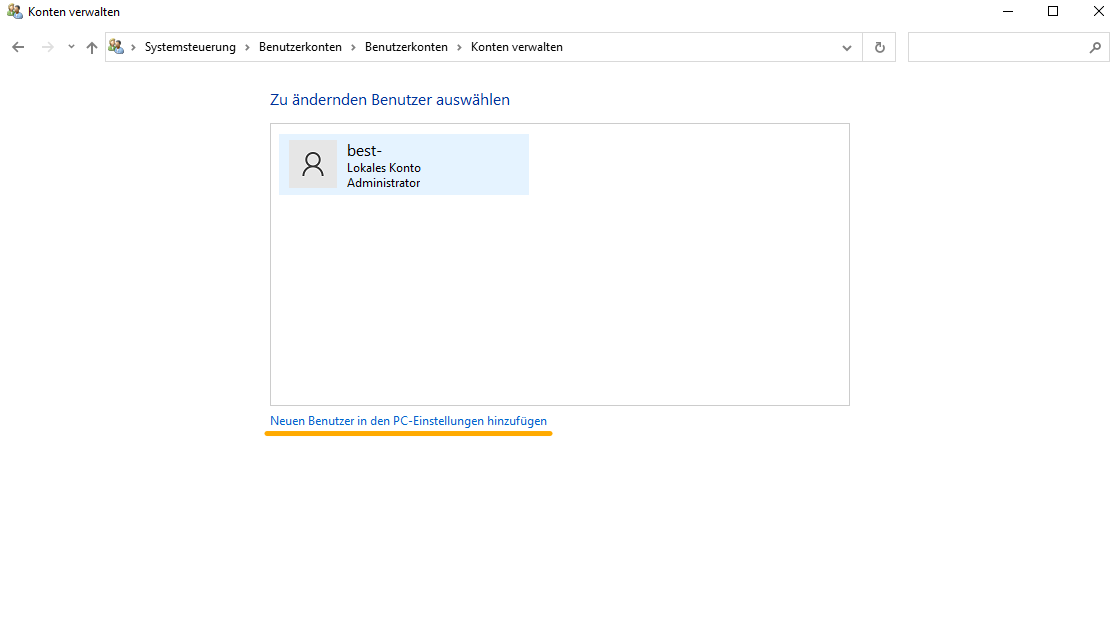 5. The Settings app opens, where you click on the plus symbol under "Other users".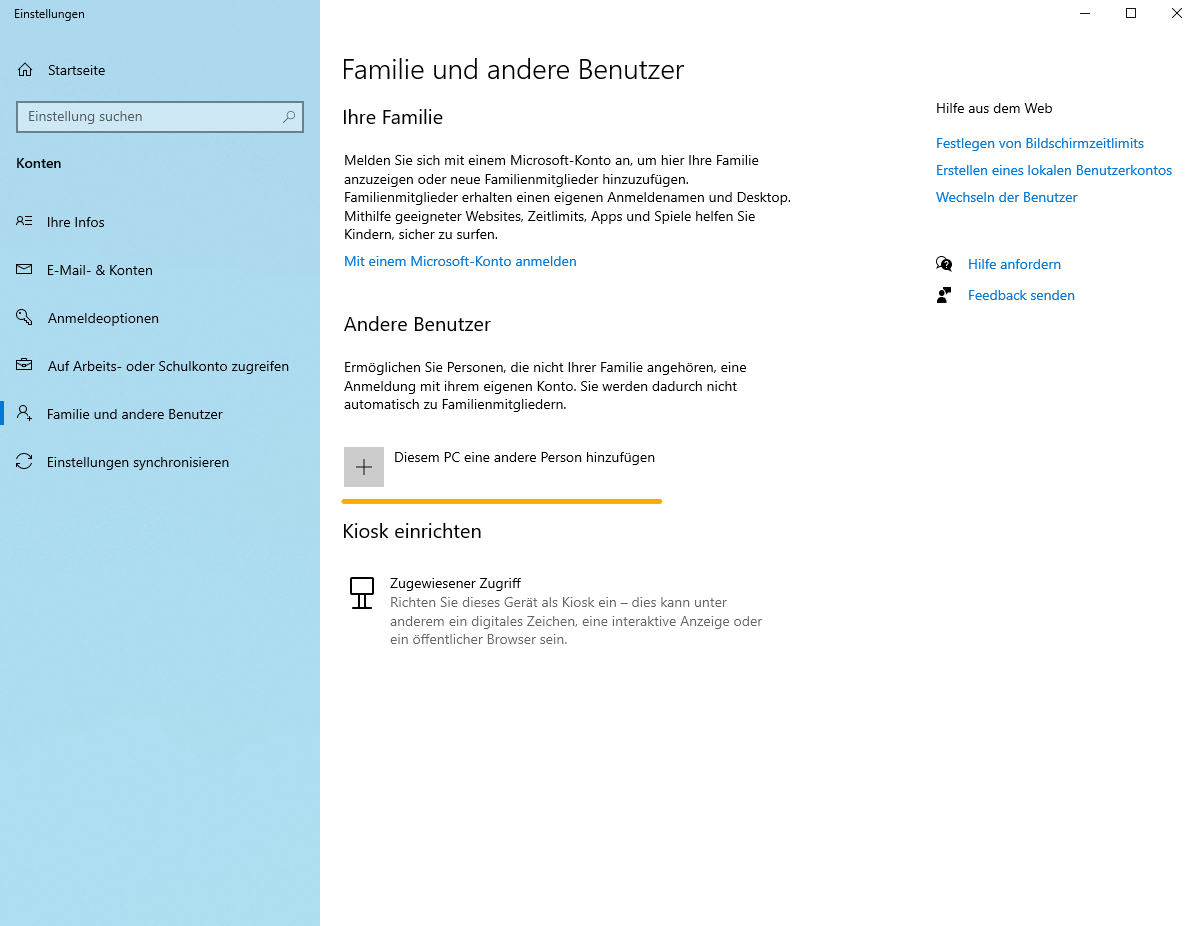 6. Then log in with the new user's Microsoft account. Alternatively, you can create the account without a Microsoft account. To do this, click on "I don't know the credentials for this person" There you can then select "Add user without Microsoft account".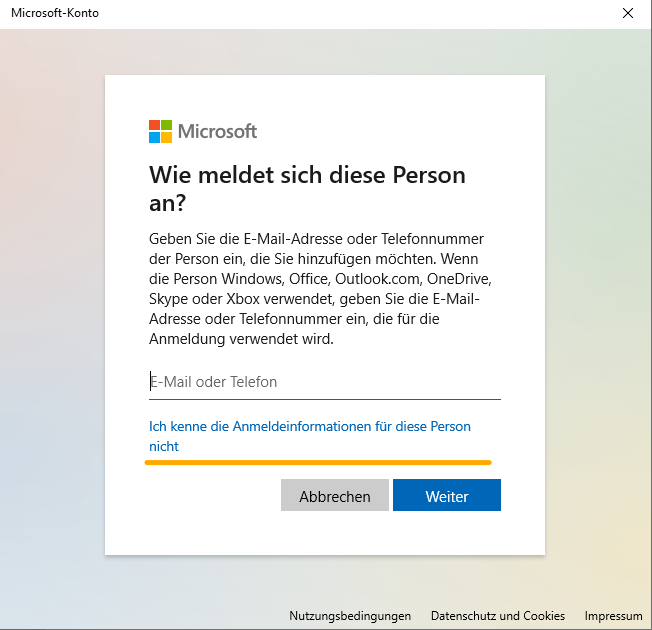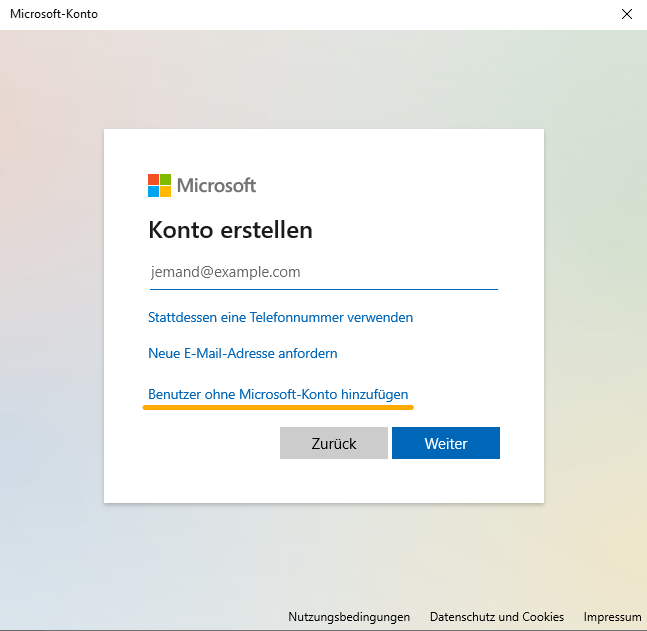 Now enter the desired name and a password.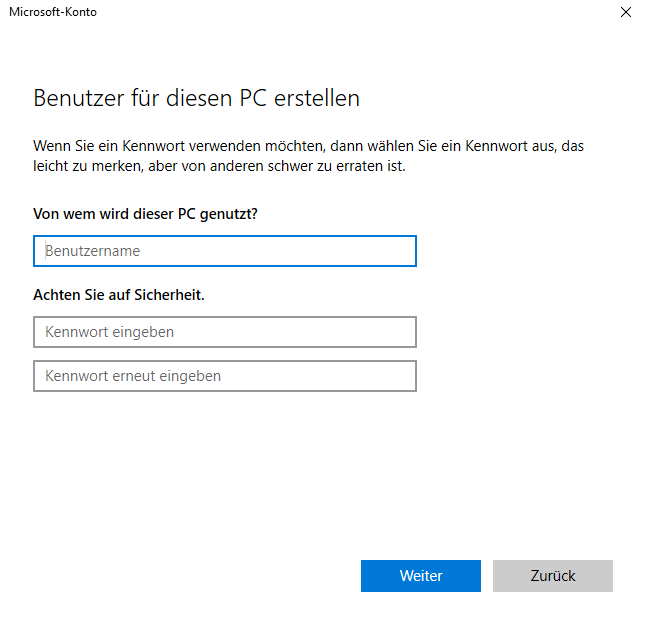 The new user account has now been created.