There must be at least one administrator on each computer. To transfer the right to another user, you must first create a new user account.
In the following article, we will show you how to easily change the administrator.

1. Open the Systemsteuerung. There, select the category "User accounts". Now you will see "User accounts" again, please click on it again.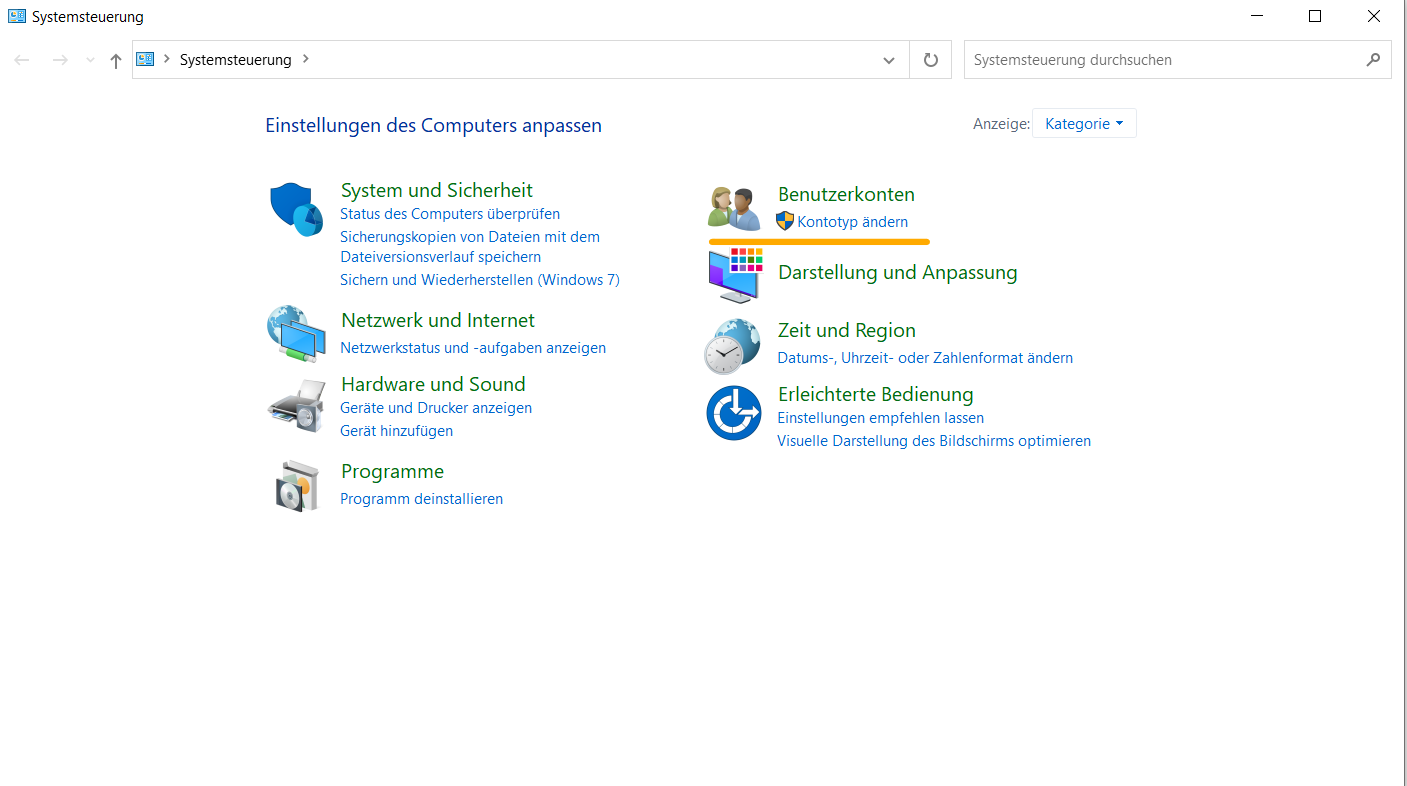 2. Now click on the option "Manage other account". Now you can select the desired account.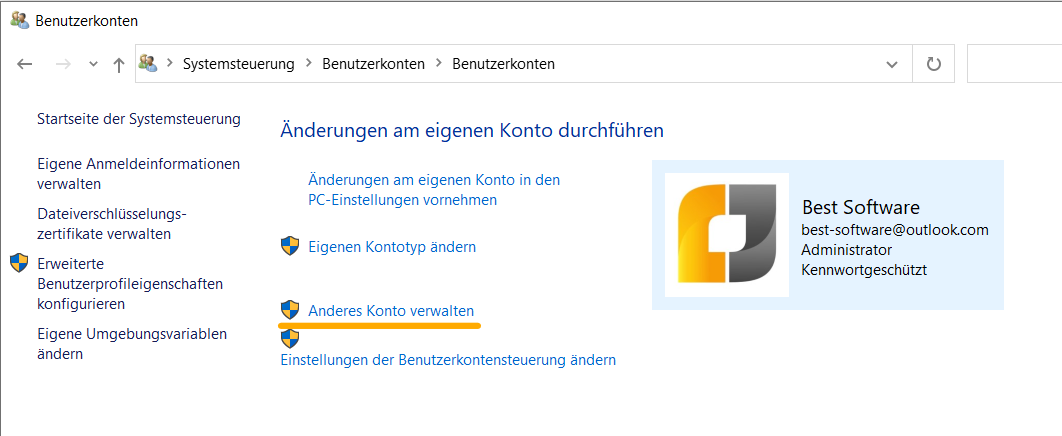 3. You can now change the status from "Standard" to "Administrator" under "Change account type".




4. Finally, click on the button "Change account type" so that your setting is also applied.