If you have Windows 10 Home installed and have a Upgrade auf Windows 10 Pro you do not need to perform a new installation.
To start the upgrade, all you need to do is enter a matching product key.
You can find a suitable product key here: https://best-software.de/windows-10-pro?number=BS-10018.1
Make sure that you select the appropriate version "Home Upgrade to Pro" in the variant selection.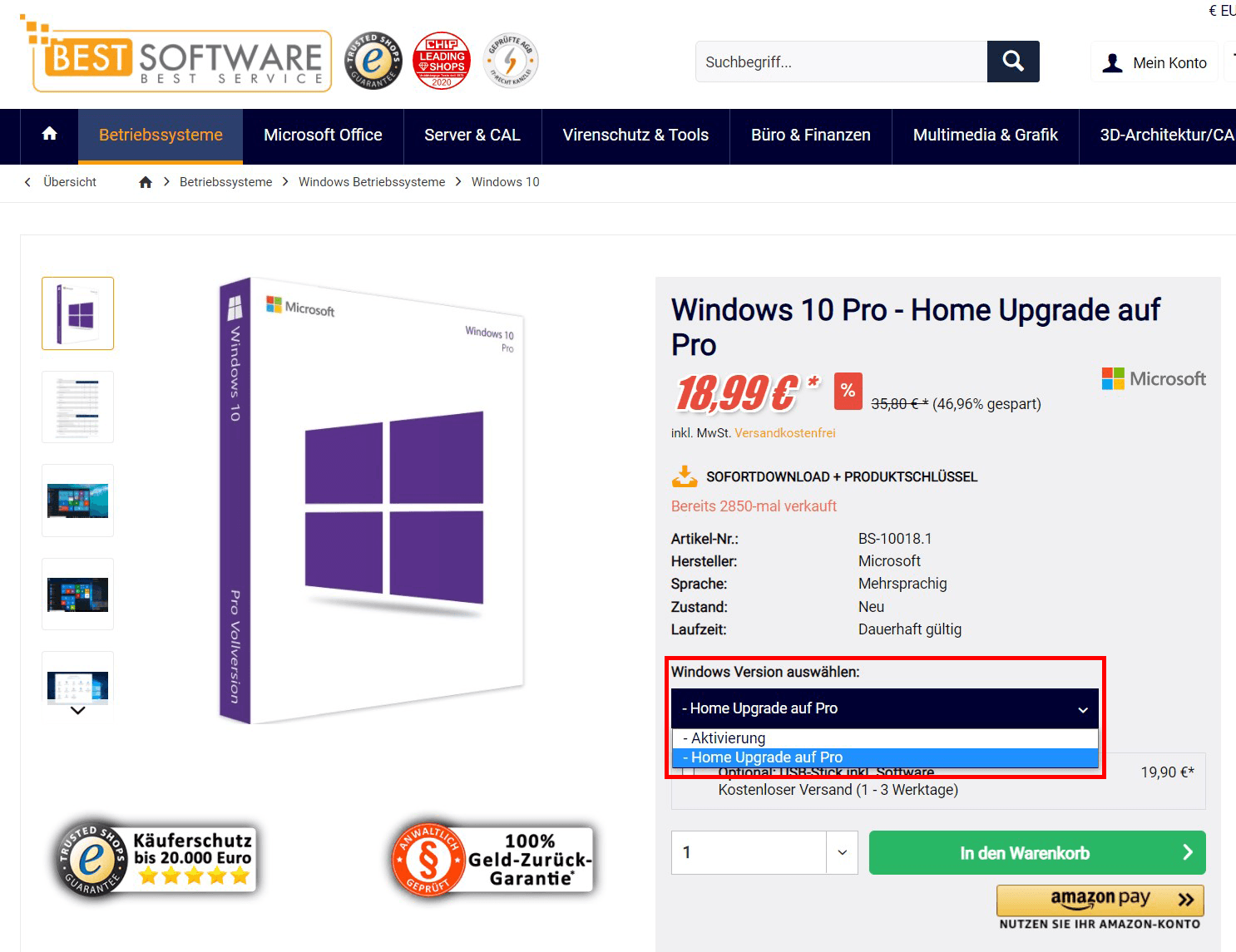 If you have a matching product key, enter it as follows. 1:
1. select the Start button in the lower left corner of your desktop, select Settings > Updates & Security > Activation.
2. In the following window, select Change Product Key. Enter the product key there and select Next.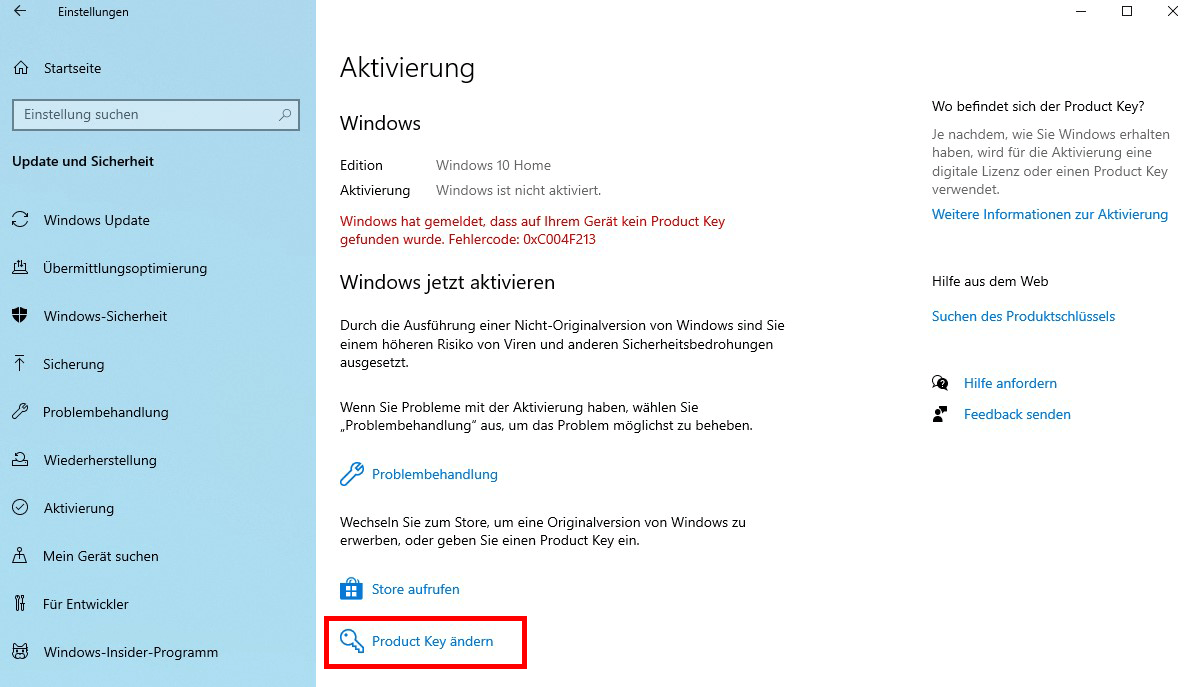 3. the upgrade should start now!!!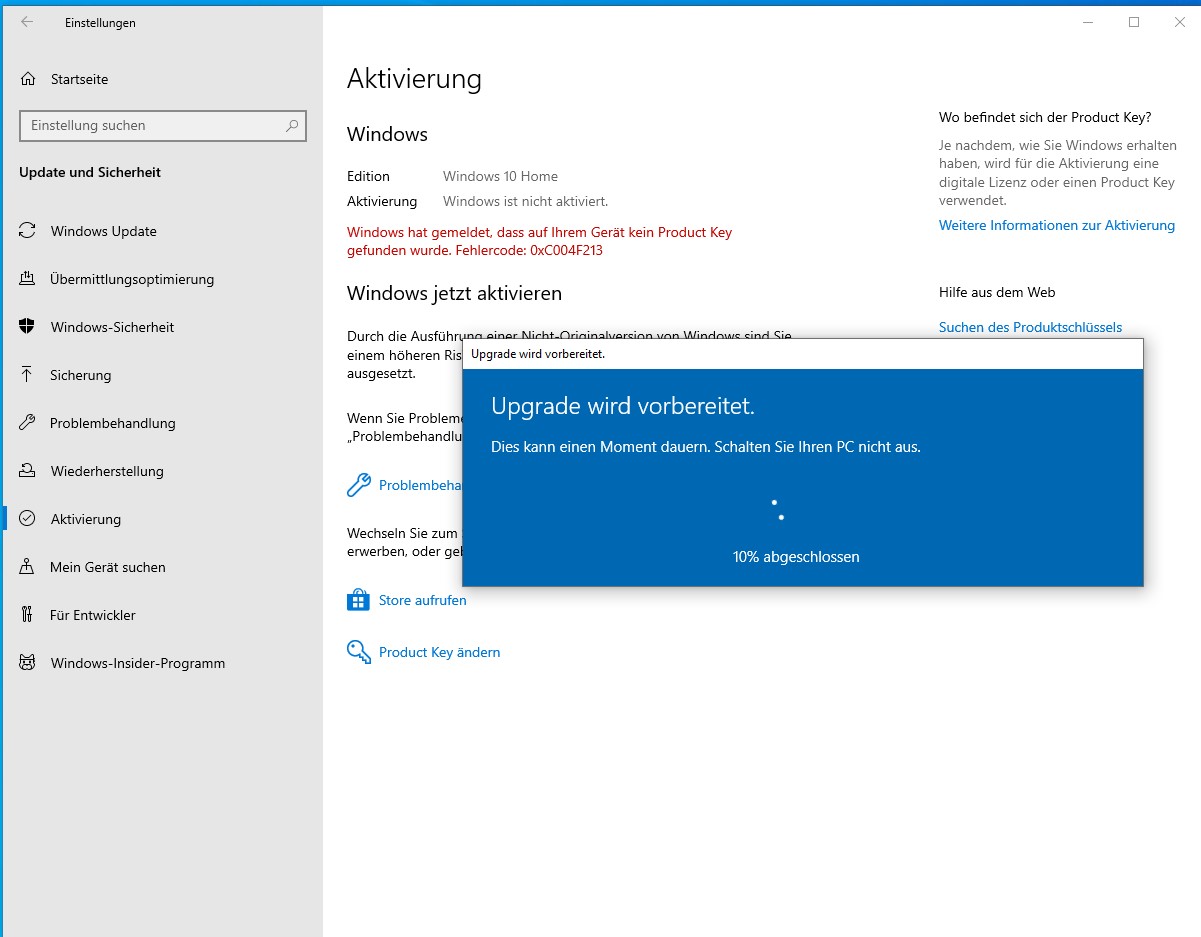 4. After the process, the Windows version should now show Windows 10 Pro.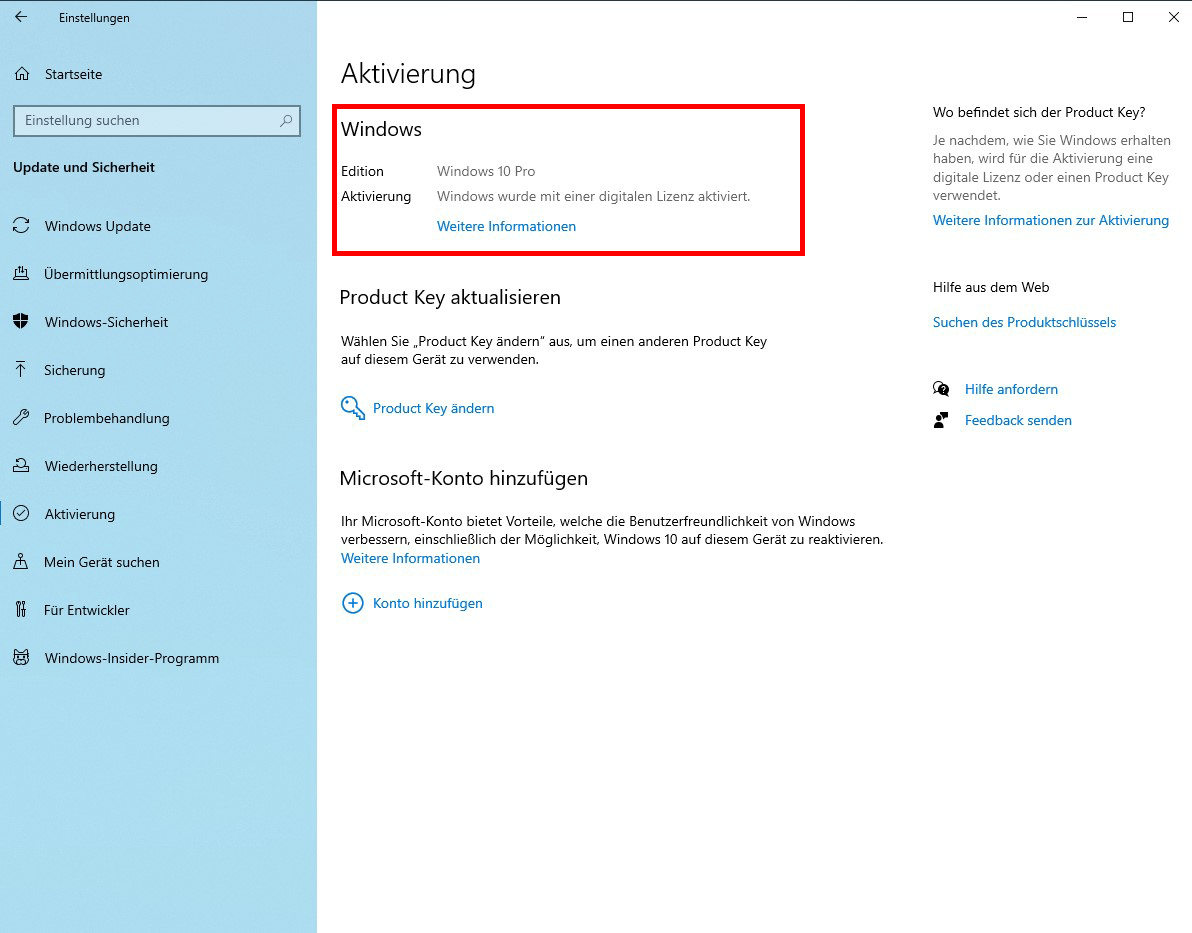 Congratulations! Your Windows version has been successfully upgraded!
Important Notice:
If the upgrade does not work for you or you receive an error message, please take a look at the following article: Windows 10 Upgrade Fehlerbehebung