The activation instructions apply to the following versions:

✔ Windows 11 Home / N
✔ Windows 11 Professional / N
✔ Windows 11 Enterprise / N
✔ Windows 11 Education
✔ Windows 11 Pro for Workstation / N

Does the online activation not work for you?
The fastest way to solve your problem is to contact our technical customer support directly. You can reach us in writing at the following email address: shop@best-software.de or by telephone during business hours (Mon-Fri / 09:00 - 16:00) at the following number: +49 (0)5063 9029997.
Step 1:
Click on the Windows (Start) icon.



Step 2:

Click on "Enter search term here" above.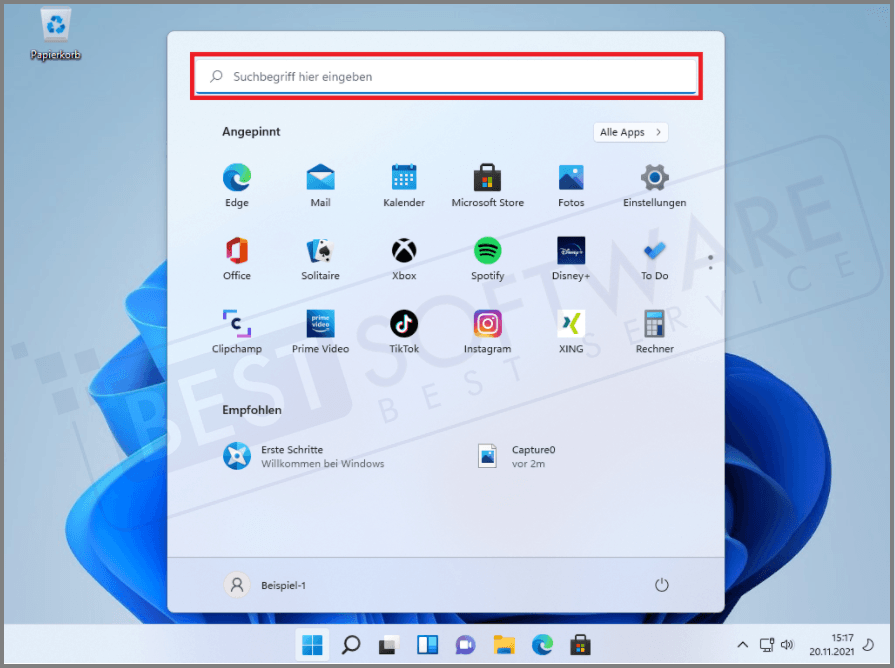 Step 3:
Enter "Activation settings".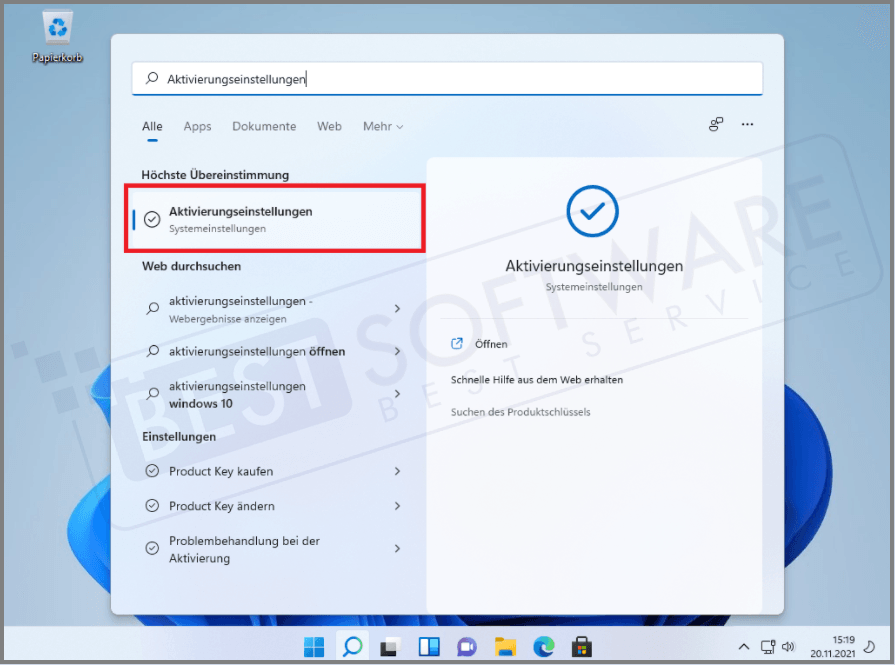 Step 4:
Then click on "Change Product Key".



Step 5:
Now enter your product key and click on "Next".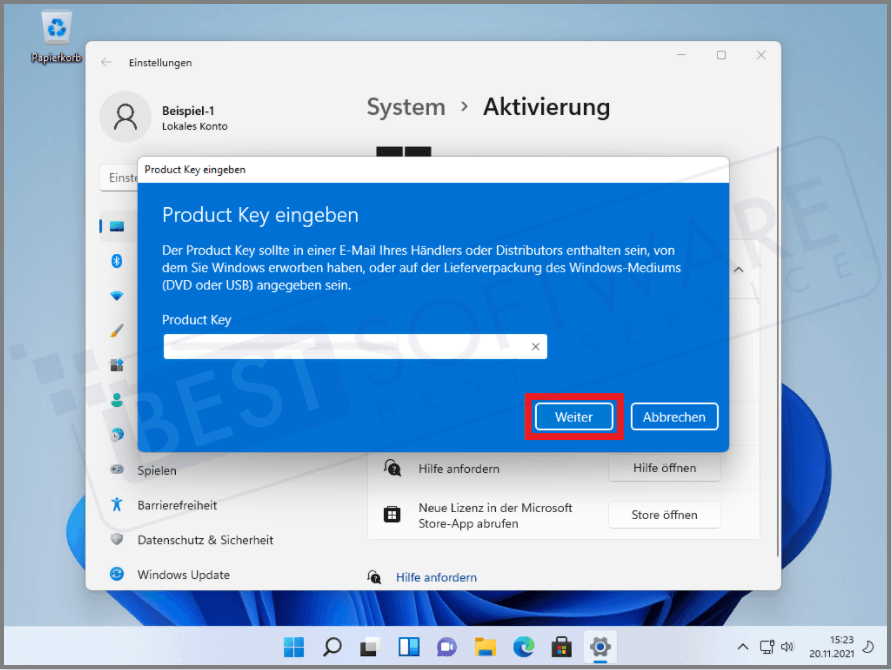 Step 6: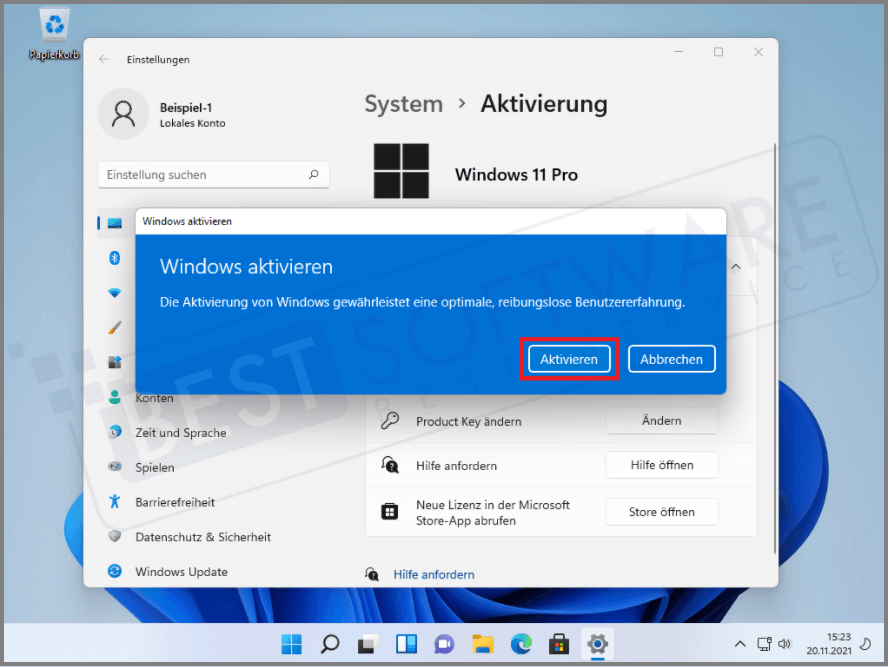 Step 7: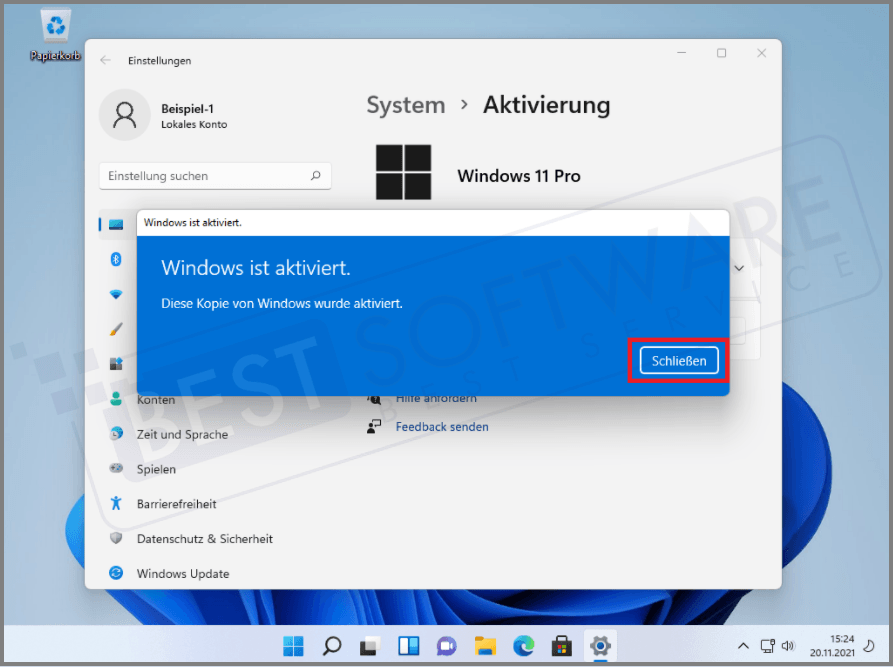 Step 8:
Your Windows has been successfully activated.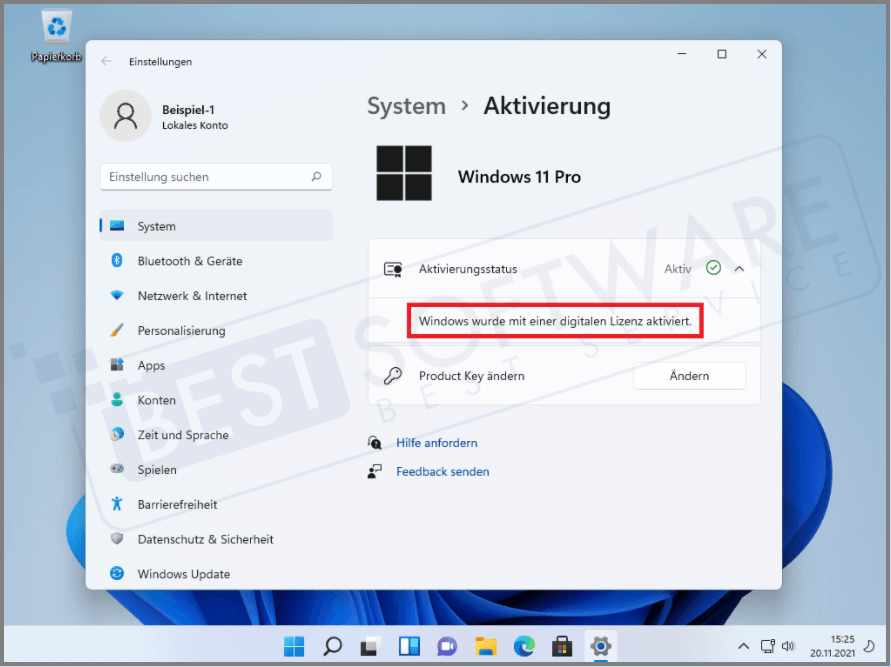 Your product has been successfully activated.
Thank you for shopping with us!
Please do not forget to send us a rating leave it at!
Your Best-Software Team