Installation / Activation
The installation instructions apply to the following versions:
✔ Visual Studio 2015
✔ Visual Studio 2017
✔ Visual Studio 2019
✔ Visual Studio 2022

Step 1:

Open the download we sent you by email. From there you can download the "Bit Version" that suits you.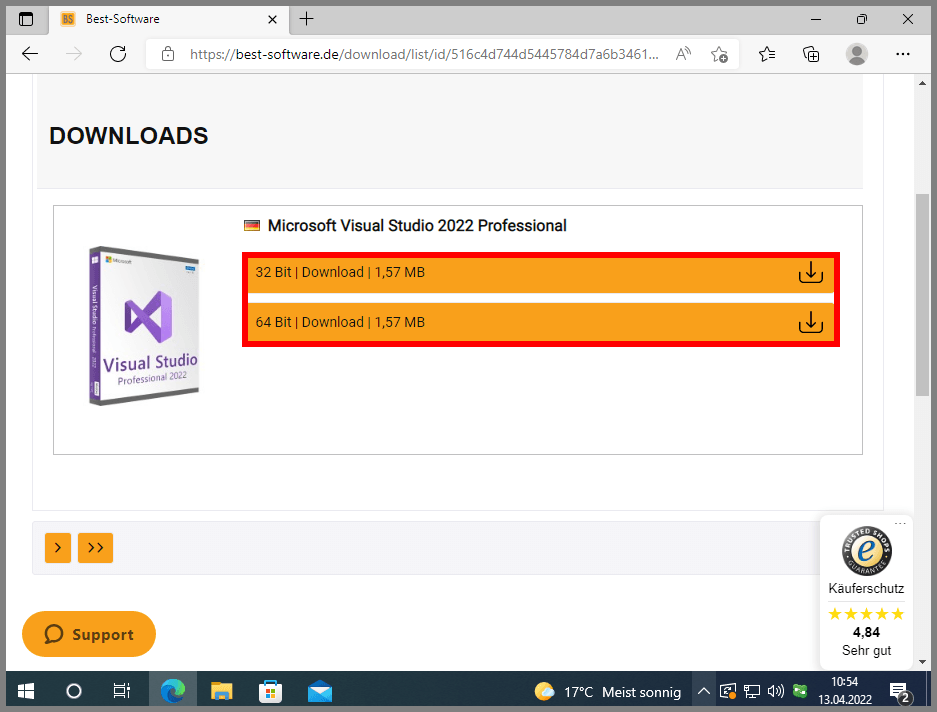 Step 2:
Open the "Explorer" and navigate to the "Downloads" tab. There you can start the desired "application"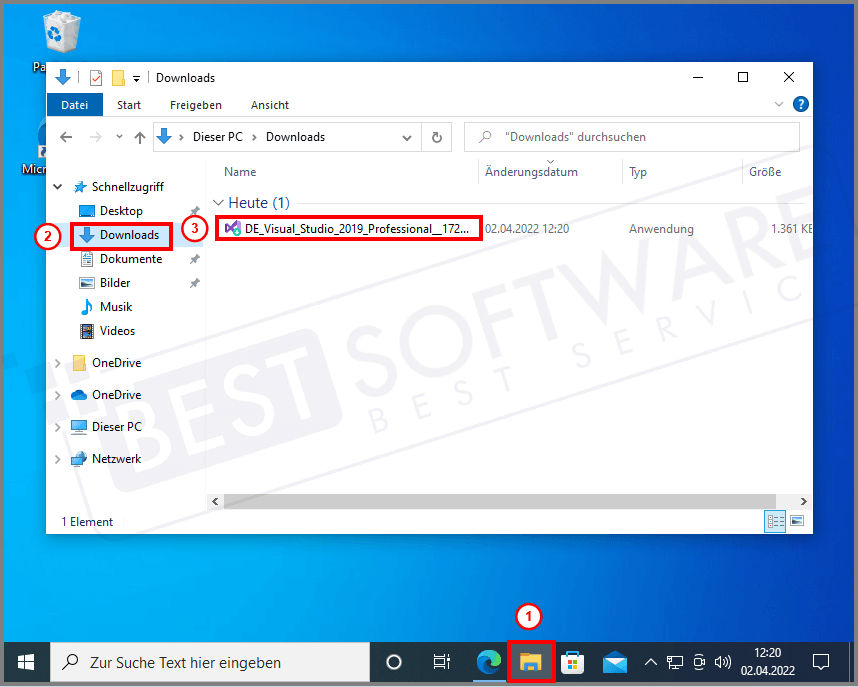 Step 3:
In order for changes to be made, you must confirm this with "Yes".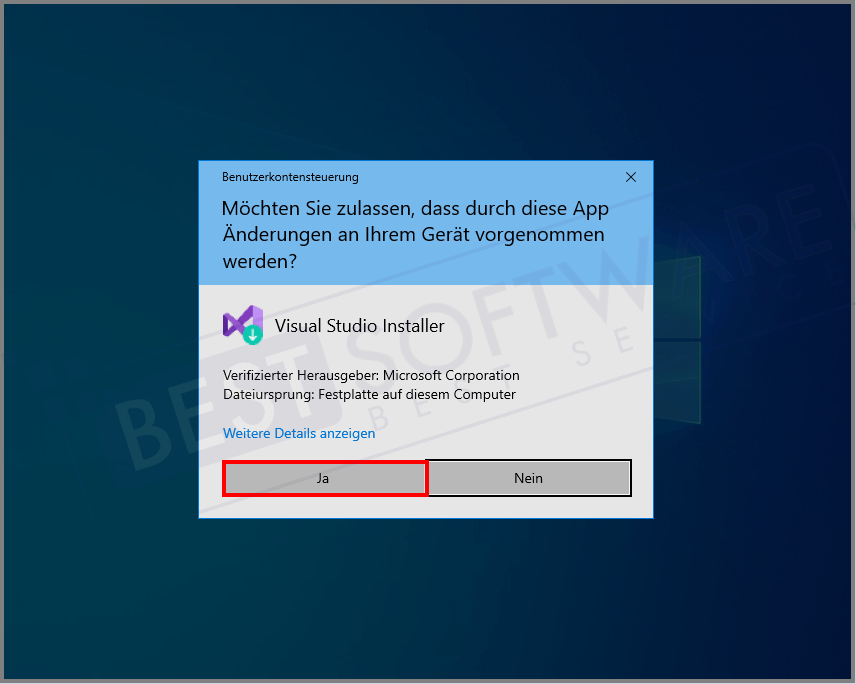 Step 4:
Now click on "Continue".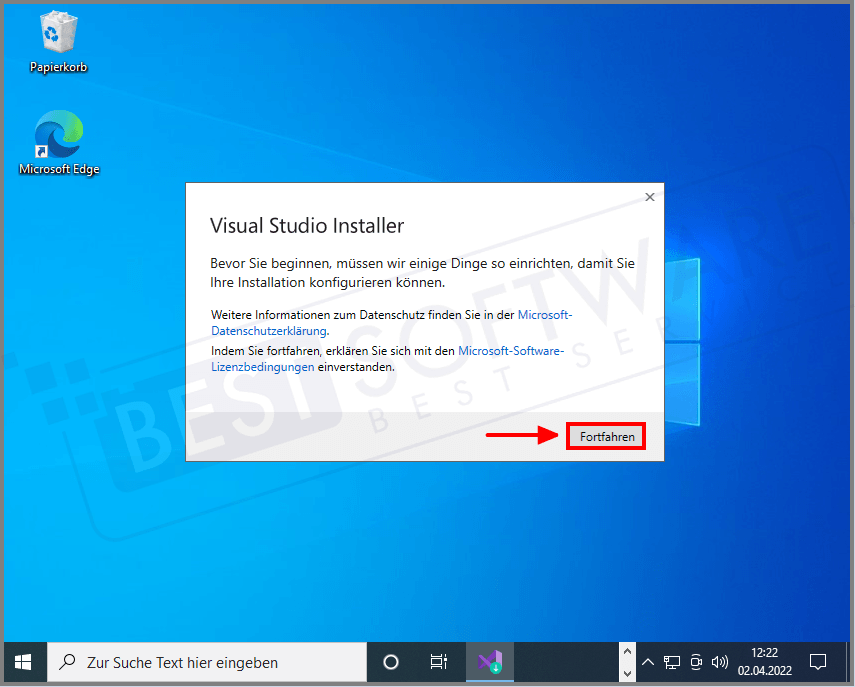 Step 5
The download is now complete, files are now packed and installed.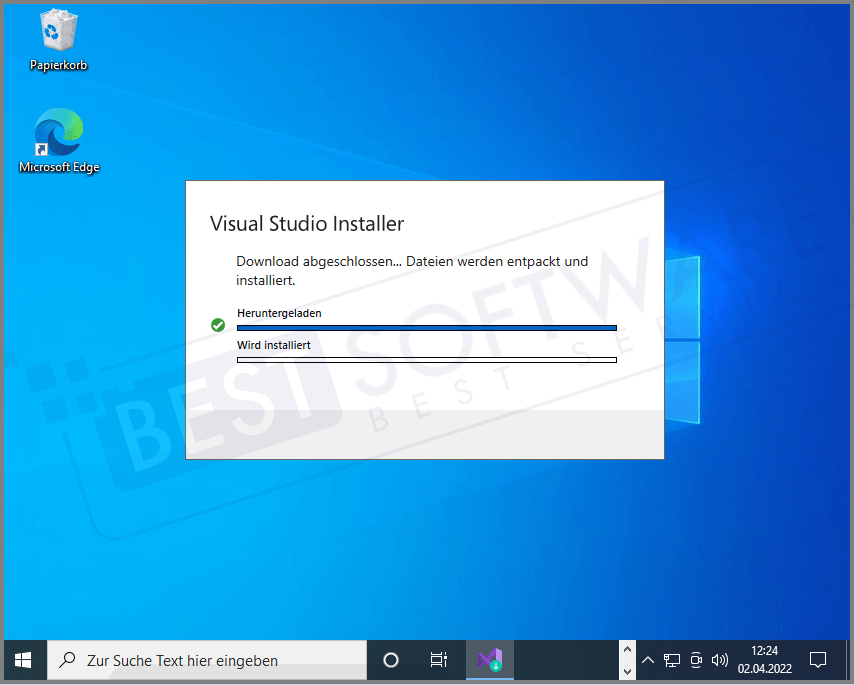 Step 6:
You can now select the desired components and then continue with "Change".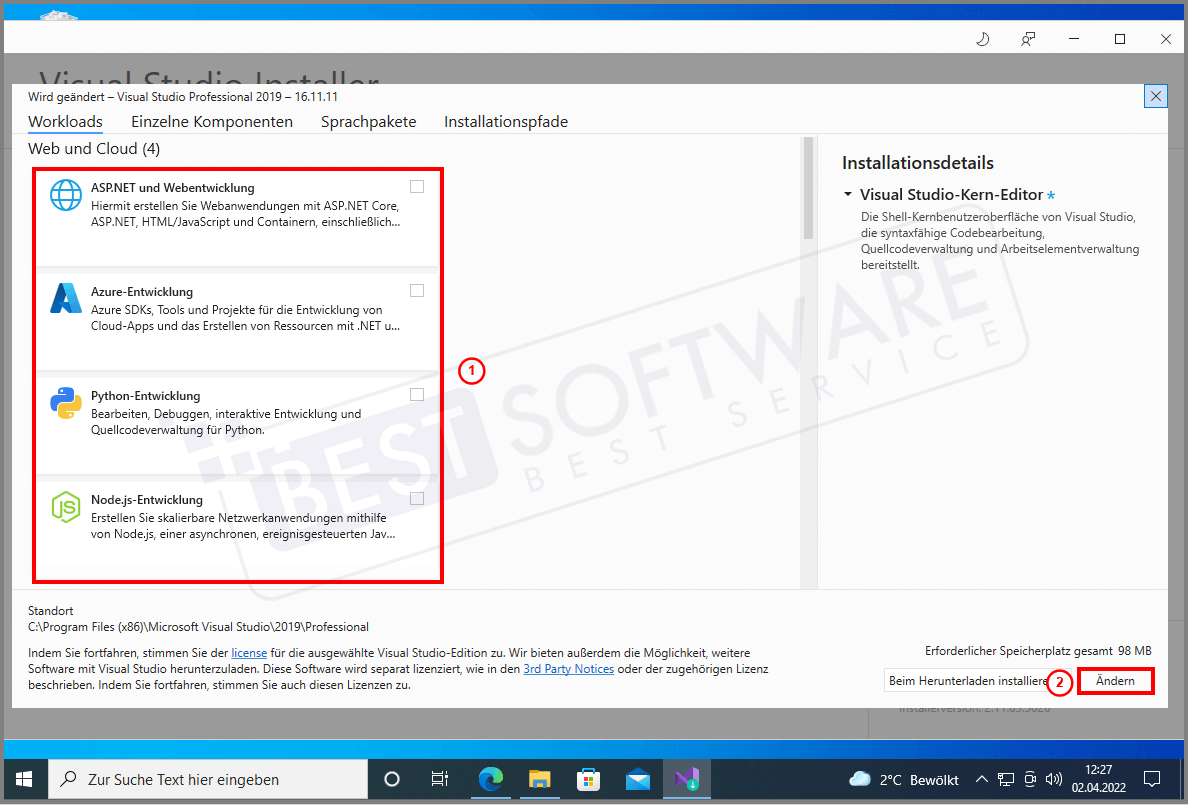 Step 7:

All the packages are now installed.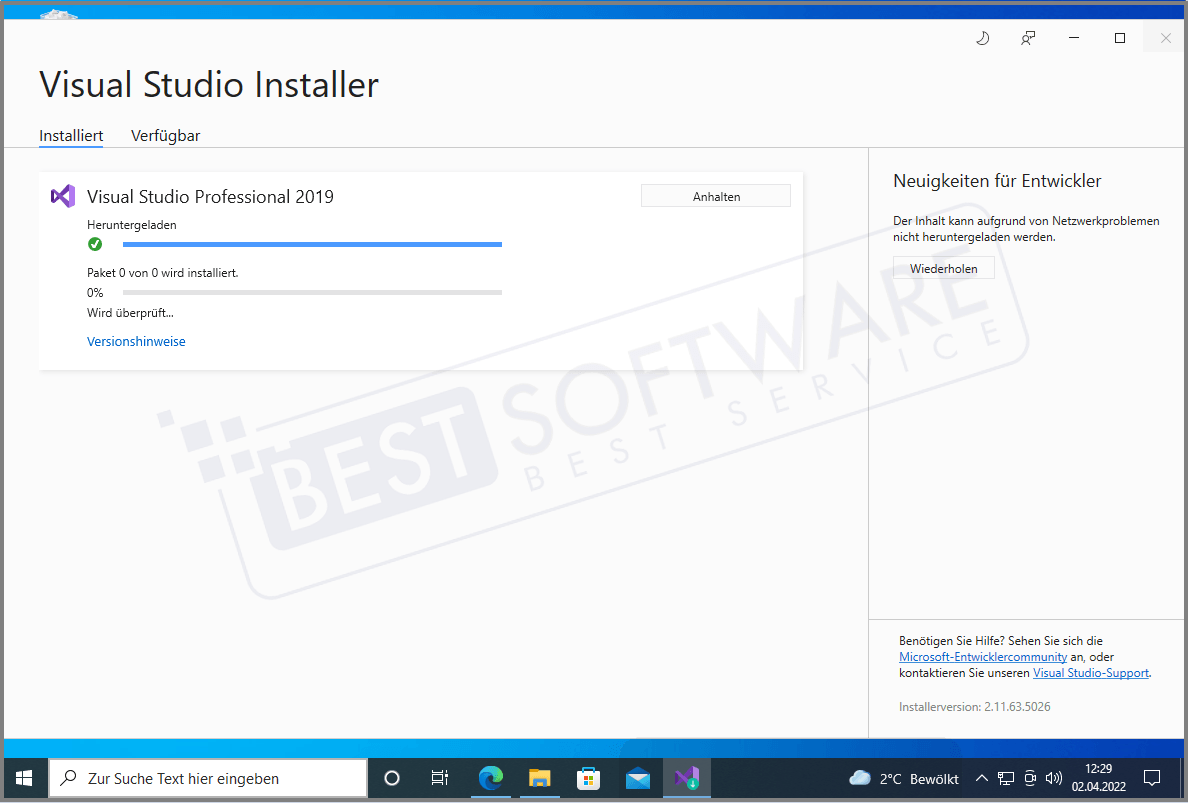 Step 8:
You now have the option to log in or do it later.
In the instructions, we will now continue without registration.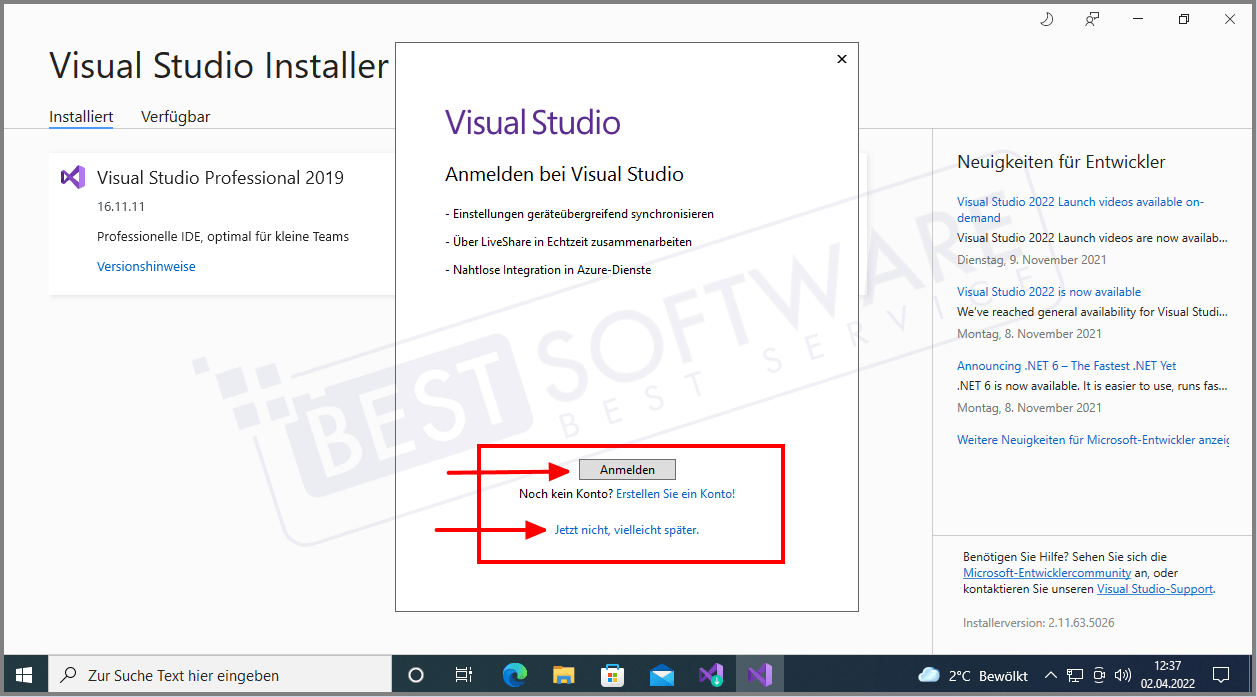 Step 9:

Now you have up to four different "colour schemes" that you can select.
You can then "start Visual Studio".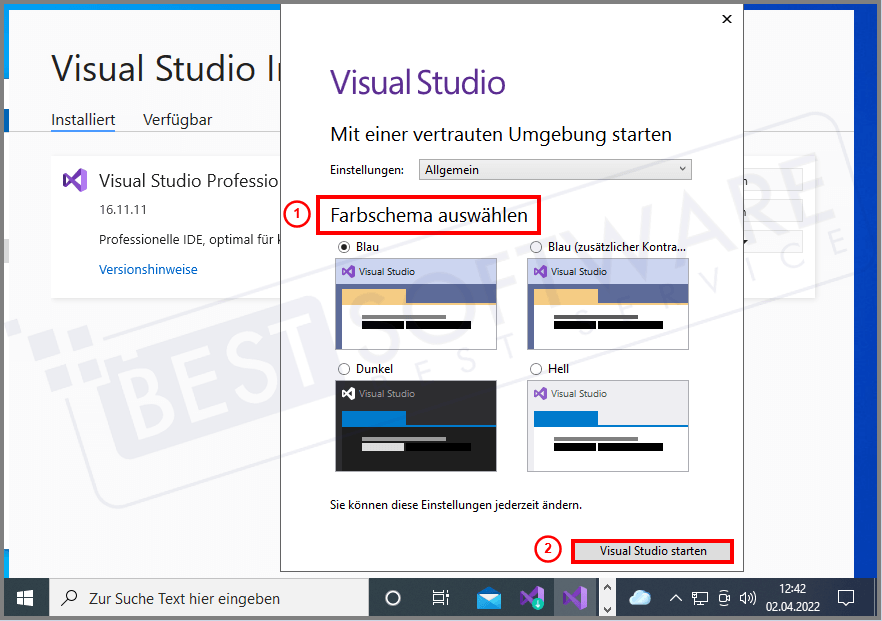 Step 10:

Now click on "Continue without code".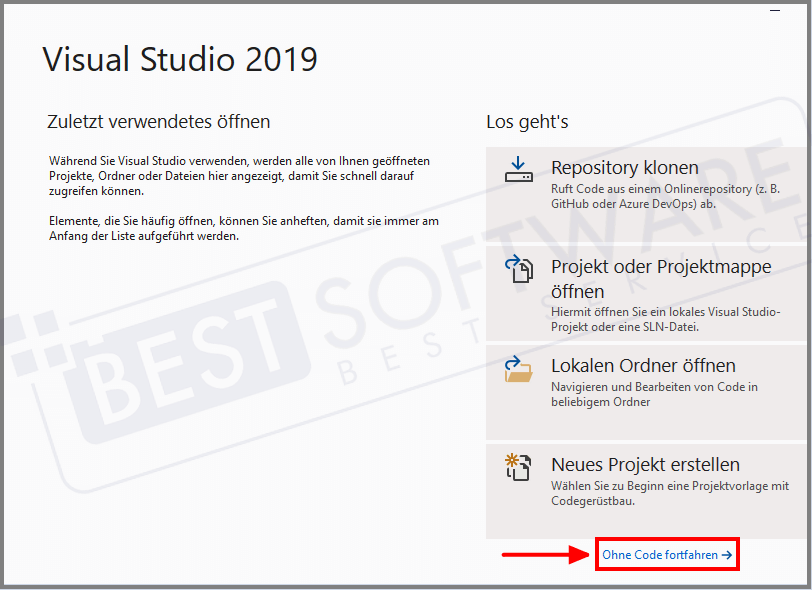 Step 11:
Go to "File" at the top left.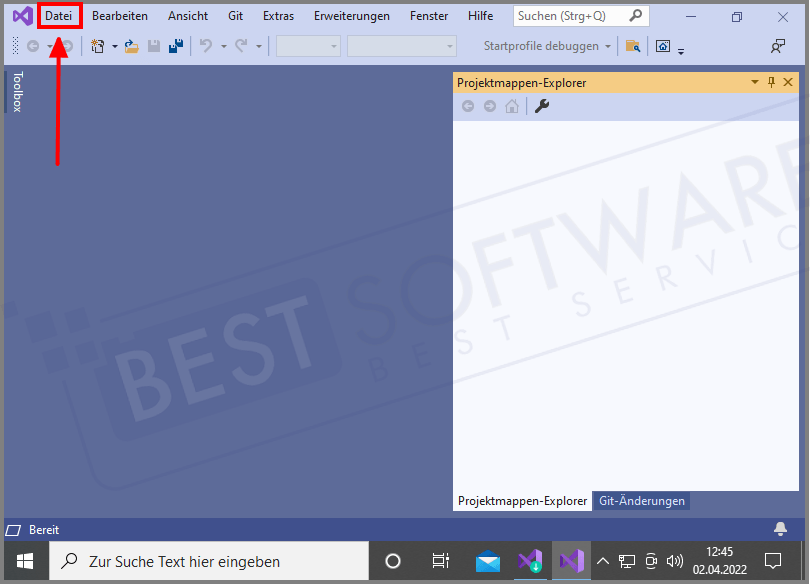 Step 12:

Now please go to "Account settings".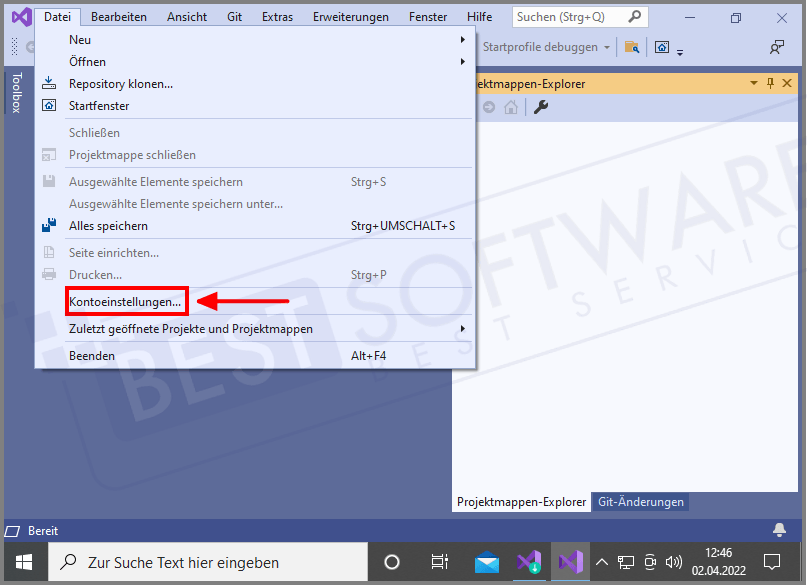 Step 13:
Now click on "Unlock with a product key".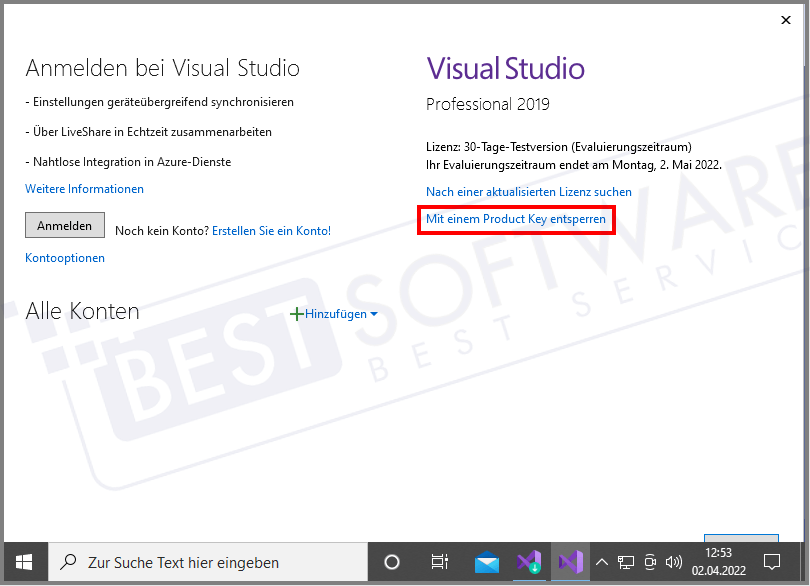 Step 14:
Enter your product key in the empty field and then click on "Apply".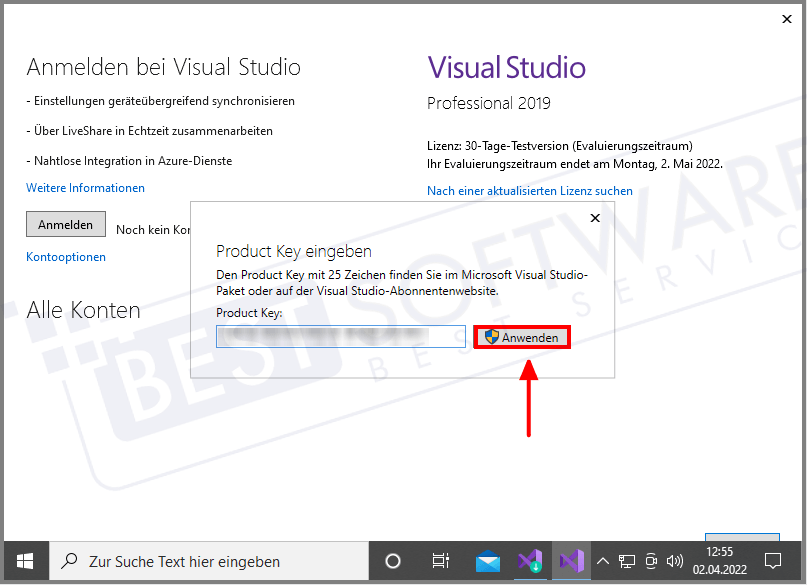 Step 15:
Your product has been successfully activated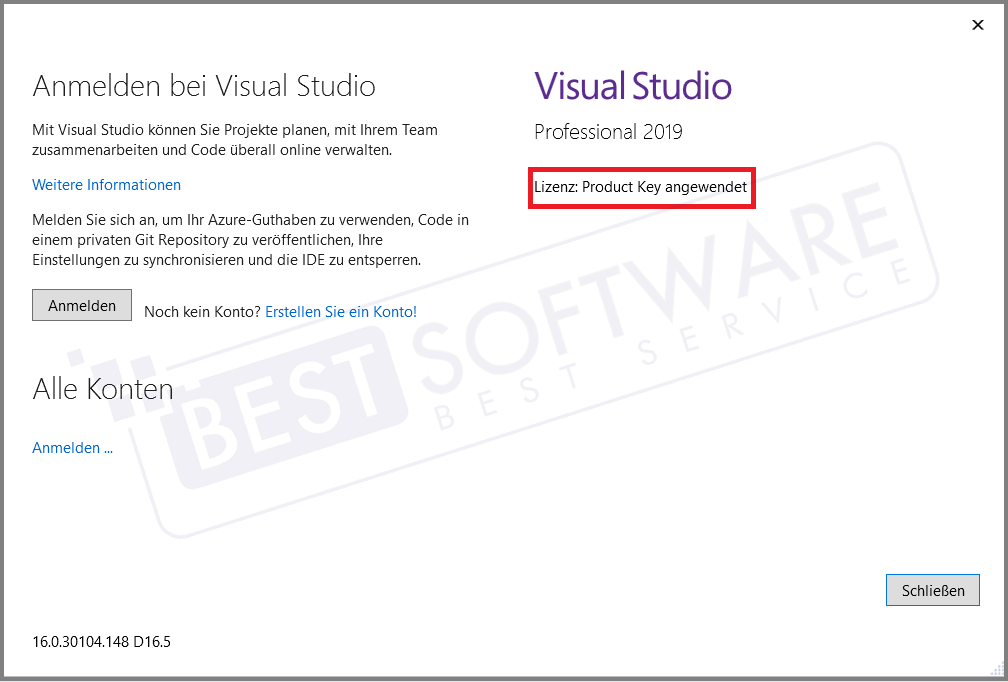 Your product has been successfully activated.
Thank you for shopping with us!
Please do not forget to leave us a review!
Your Best Software Team