Activate Microsoft Office 365 Single - with these steps you will succeed
If you would like to start using Office 365 Single and make use of the numerous individual programmes, you must first activate the software. Follow the individual steps in the following instructions to start using the software soon.
Step 1: Have your Microsoft data ready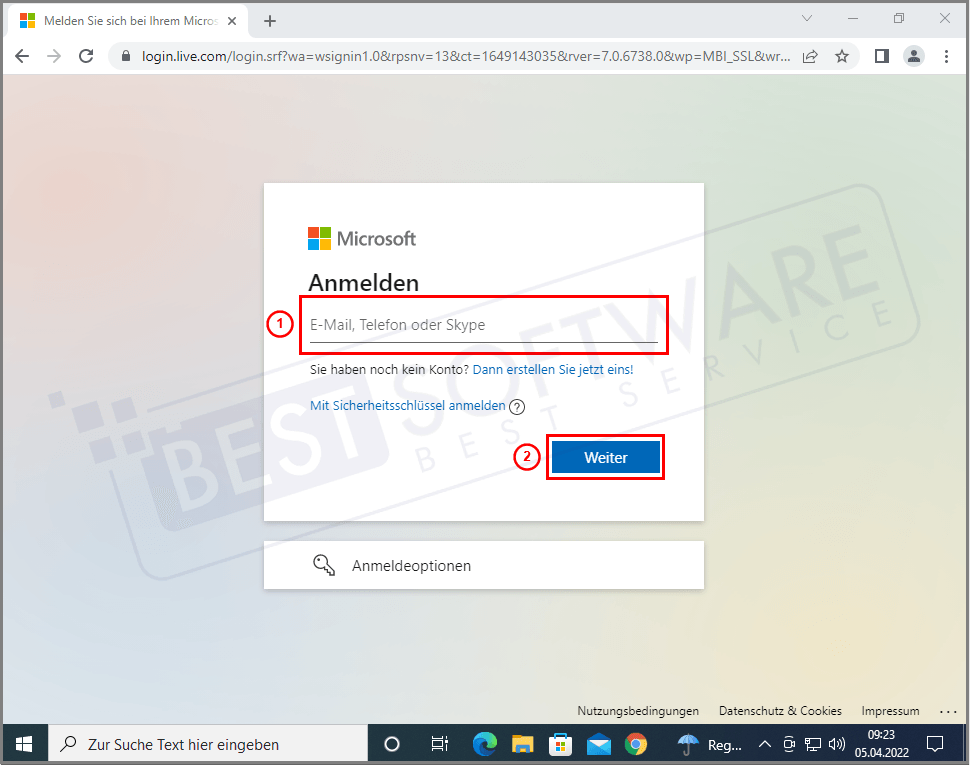 The first step to activating Office 365 involves signing in with your personal Microsoft account at https://redeem.microsoft.com/. If you are using Windows 10 or Windows 11, such an account is usually already available. Use your stored e-mail address and password to complete the registration process or, alternatively, create a new Microsoft account.
Step 2: Enter the licence code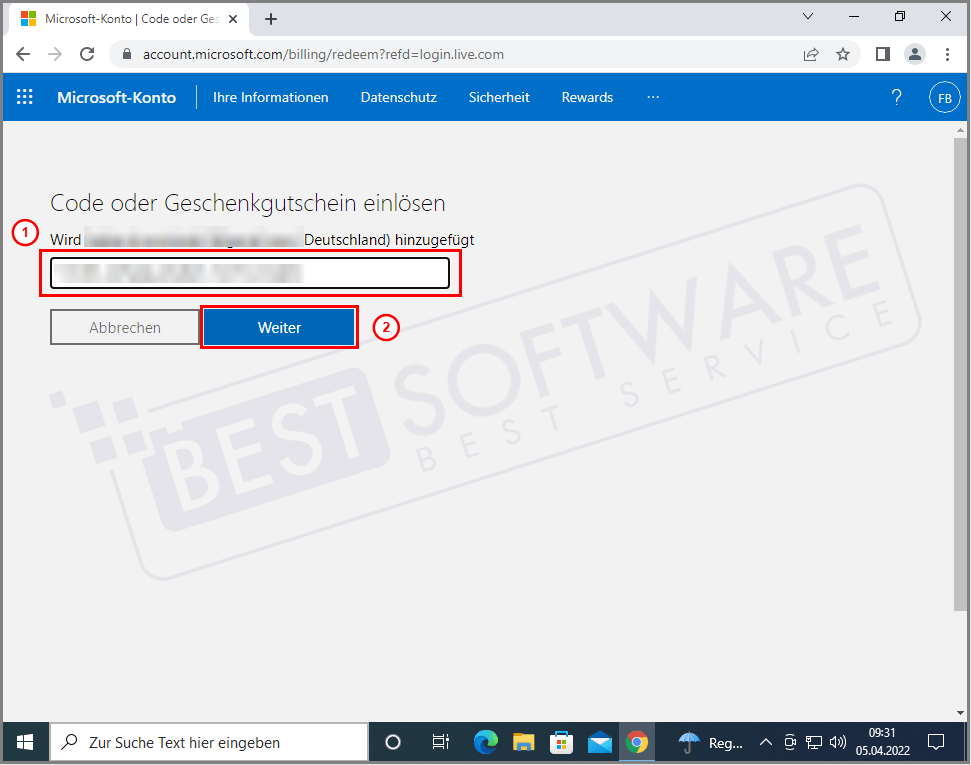 Now a new page opens with the input mask for the corresponding activation key. You will receive this by e-mail within a maximum of 30 minutes after your purchase at BestSoftware. It is best to copy the licence key directly from the message to avoid typing errors. Then confirm your entry by pressing the Enter key.
Step 3: Navigate to the Office area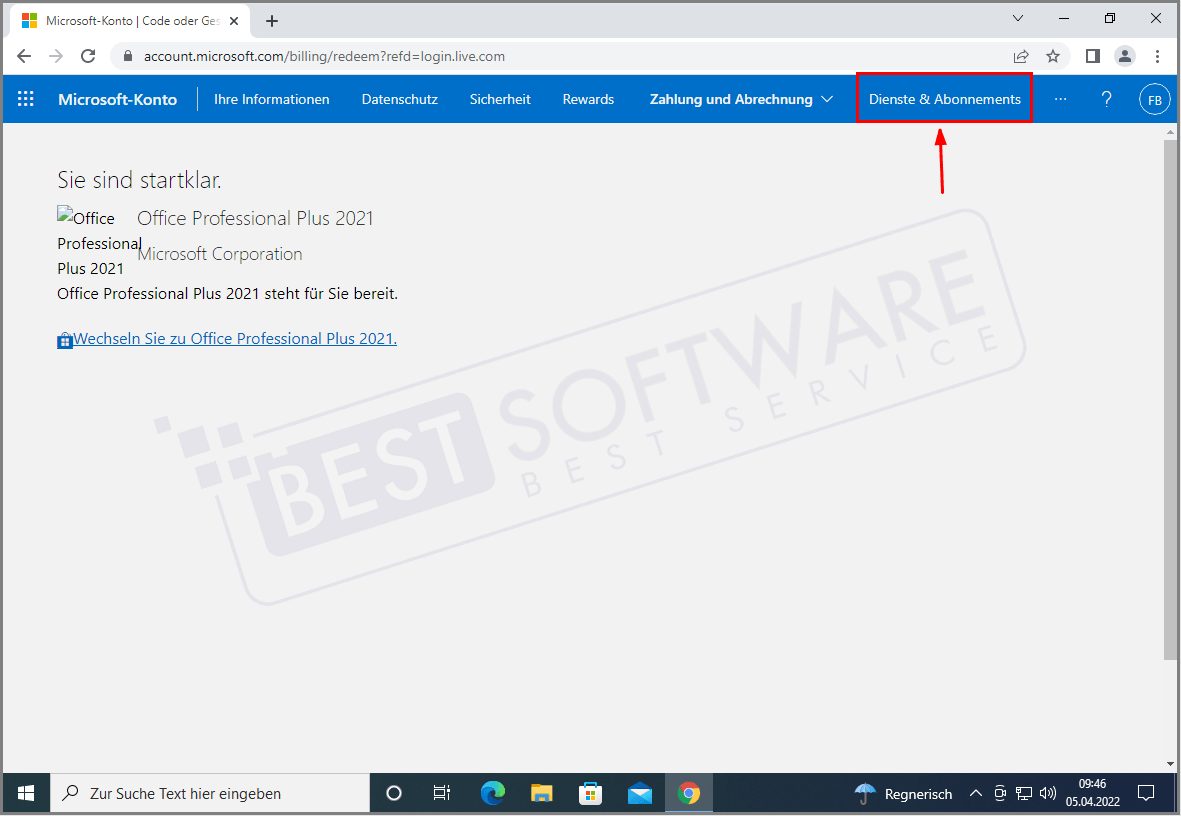 You have now successfully activated and deposited Office 365 Single in your account. Now navigate to the "Services & Subscriptions" section in your account overview.
Step 4: Download Office from your account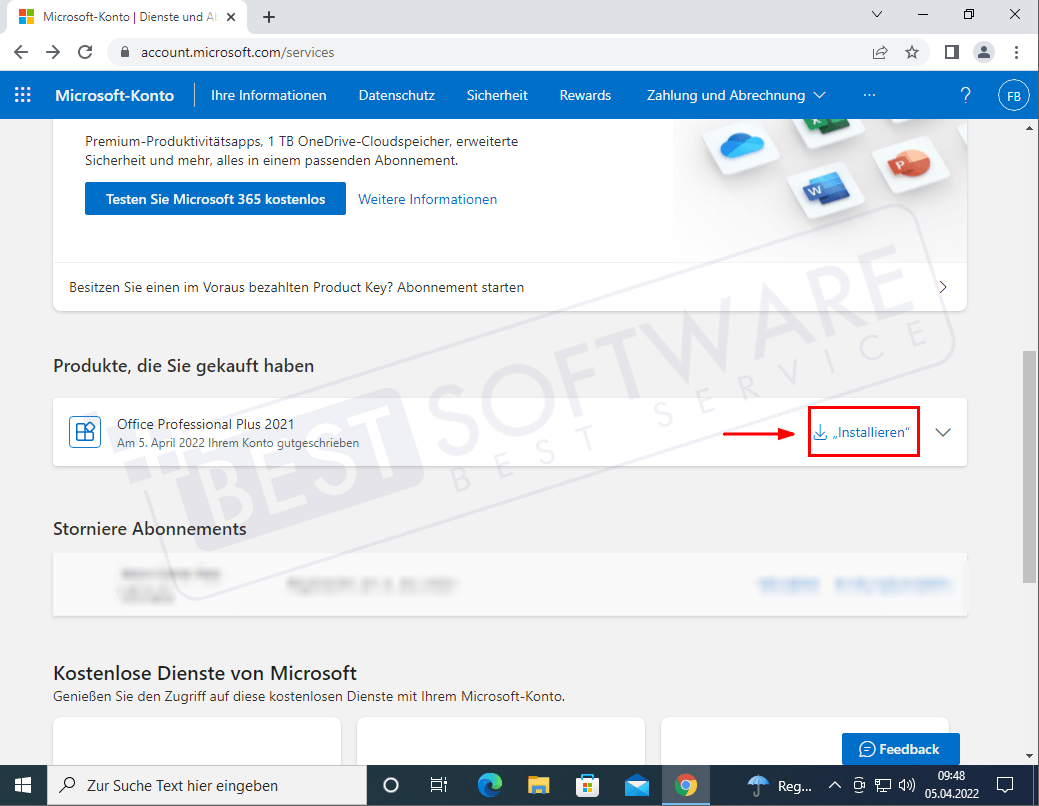 In the category "Services & Subscriptions" you will now find your purchased products, including Office 365 Single. Use the "Install" button to trigger a download of the files and then install the components on your computer.