Your device must not have two Office Pakete otherwise the files would get in each other's way. It is therefore necessary to use preinstalled Office Pakete in advance. The following instructions show you how to do it.
For an alternative and more thorough clean-up of the Office Programme you can use the Microsoft uninstall tool. Click here, to get to the instructions.
Info: With new units it is more common that from Microsoft already the Microsoft Office 365 is pre-installed. This must also be uninstalled.
Step 1
Right-click on the Start/Window icon at the bottom left of your screen and navigate to the Apps and Features tab.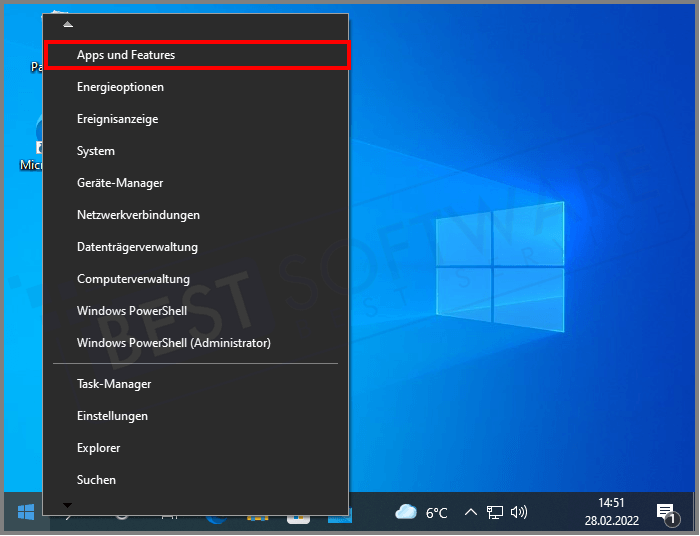 Step 2
Under Search this list, first search for the terms Office and then 365.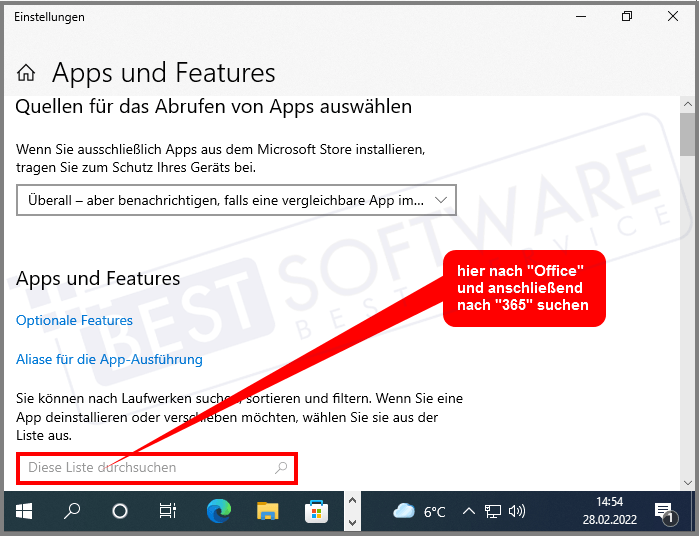 Step 3
Uninstall each file that is displayed. To do this, click on the files individually and then on Uninstall.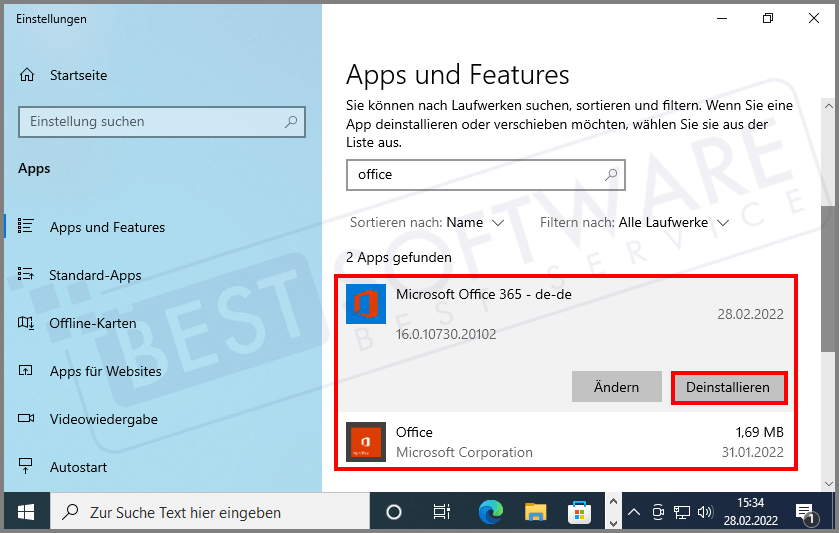 Step 4
Allow changes to be made. Click on Yes for this.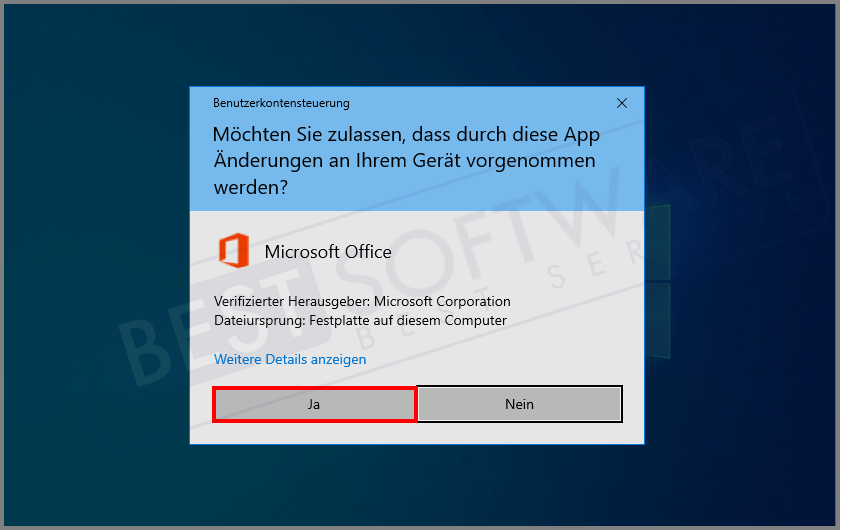 Step 5
Now click on Uninstall to start the uninstallation.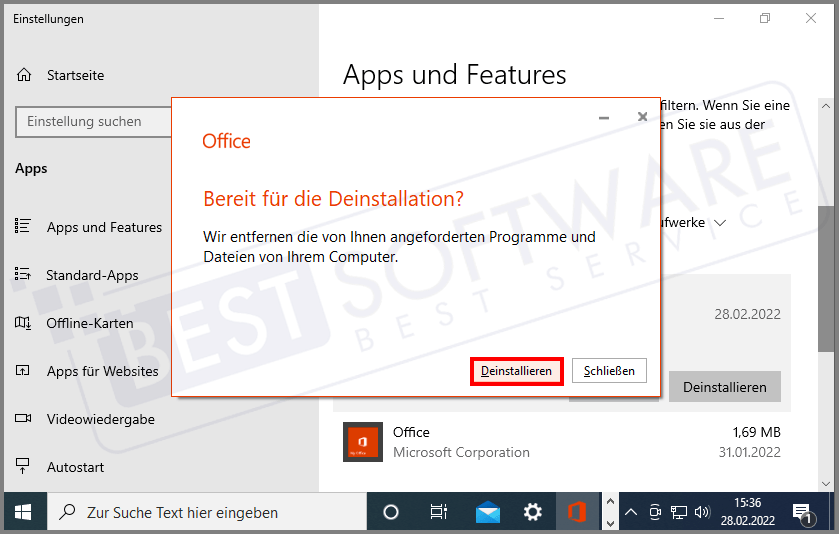 Step 6
Now the selected Office Paket removed. Please be patient. This may take a few minutes.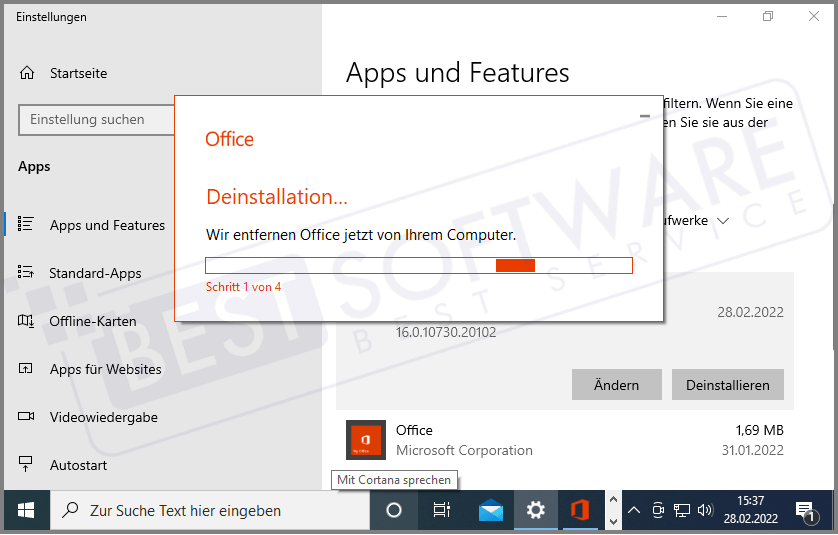 Step 7
Now click on Close.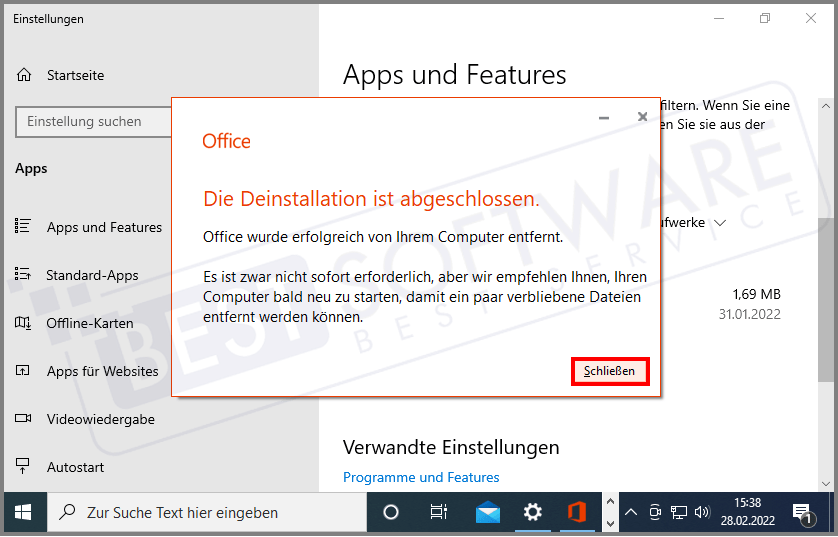 Step 8
Perform the uninstallations on all other files until none are displayed.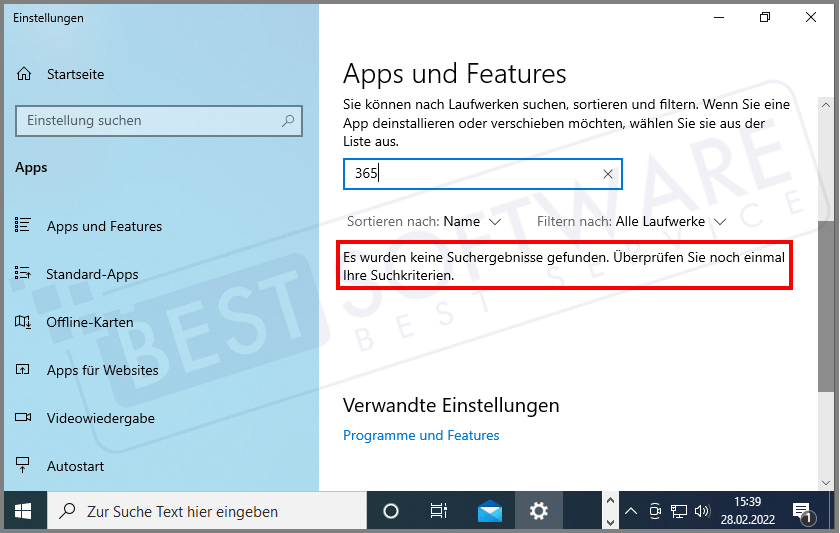 Now you can start the installation of your new Office Pakets begin.
Have fun with your product.