It may happen that after entering the product key the following error messages may appear:
Office

These error messages may appear if the Microsoft servers are overloaded, offline or generally unavailable. Another reason for this can be an insufficient Internet connection.

In these cases, you will be offered two options:
The activation via the Internet
The activation by telephone
In this case, choose the telephone activation!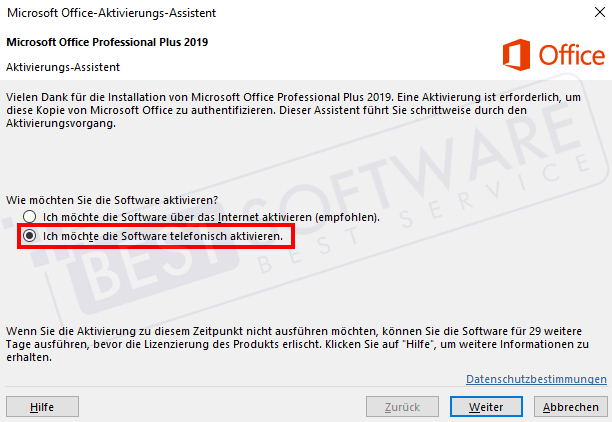 The following instructions will help you activate your product using the telephone activation:
Step 1
After you have clicked on the telephone activation, a window will be displayed.
A total of 3 steps are displayed here. First select your respective country (Germany, Austria, Switzerland, etc.) under Step 1.
Step 2
At Step 2 you will be shown an installation ID.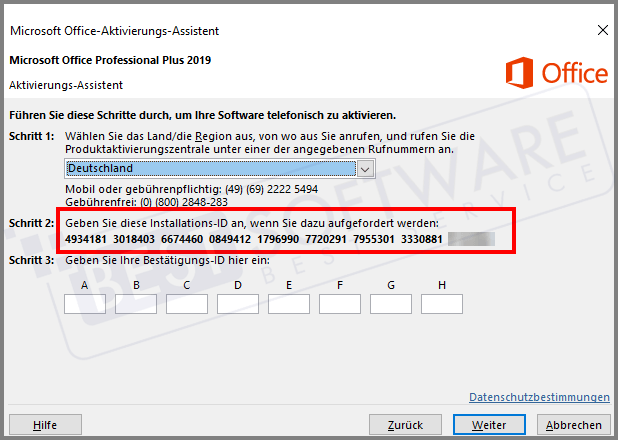 Step 3
Click here to go to our activation portal and enter the installation ID in the bar and then click Ok.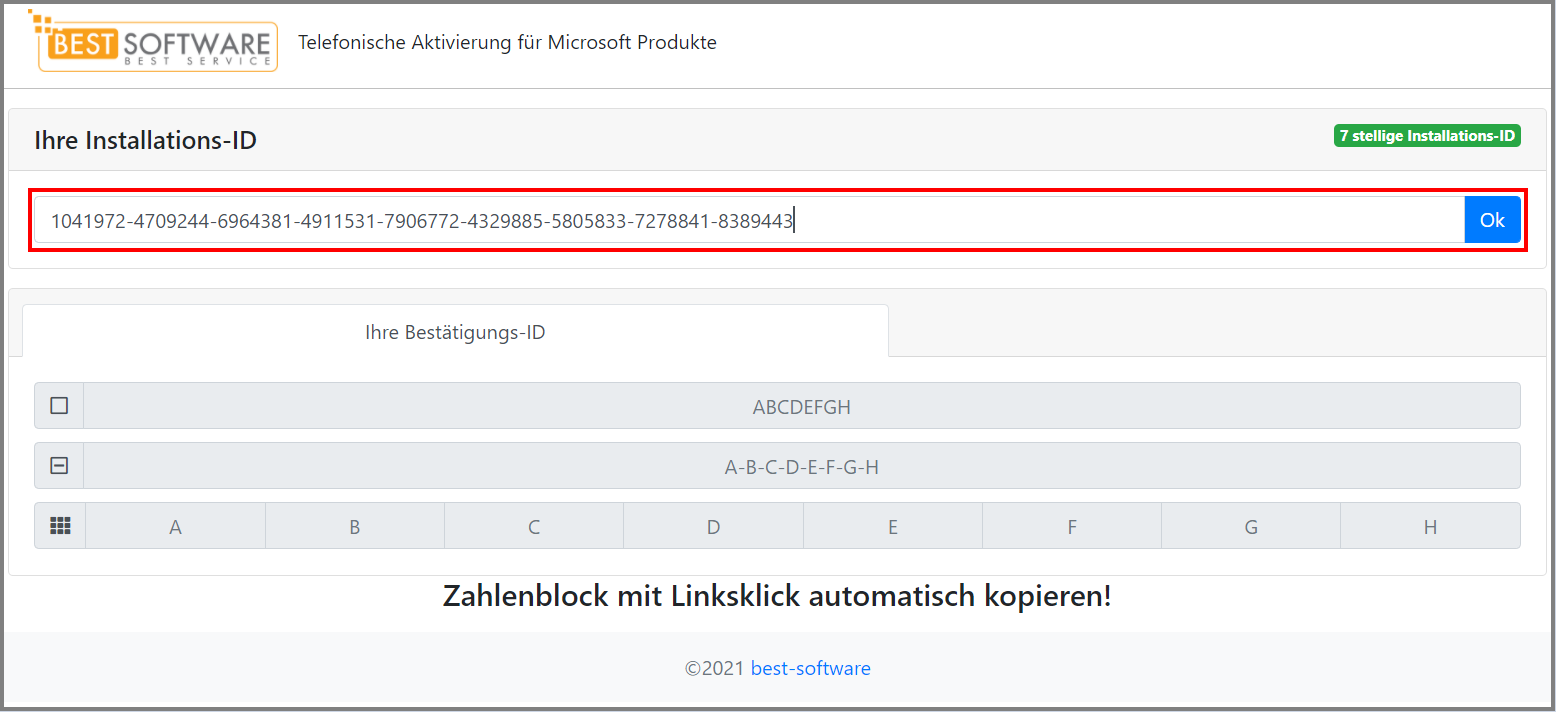 Step 4
You will then be shown a confirmation ID on the same page.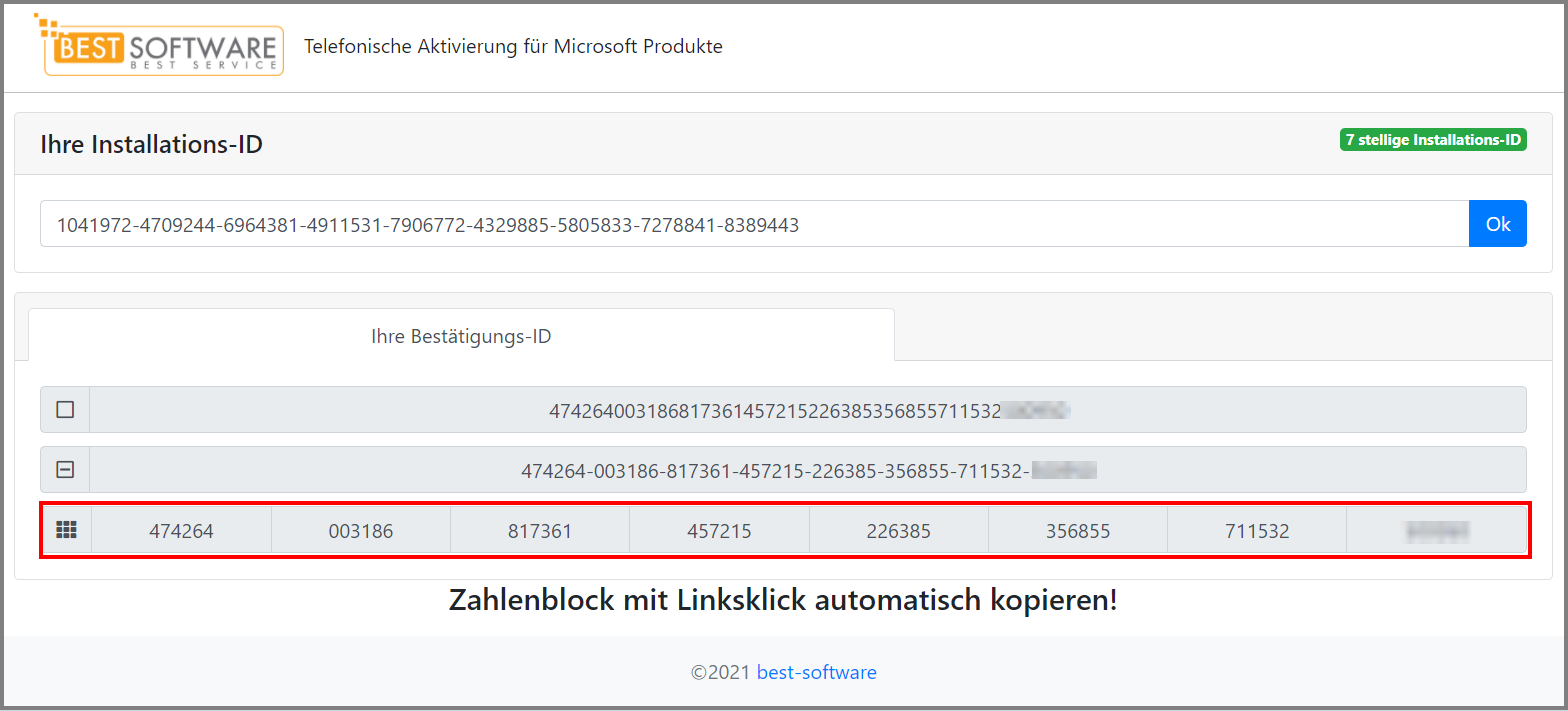 Step 5
Now copy the confirmation ID and paste it into the Microsoft wizard under Step 3. Then click Next.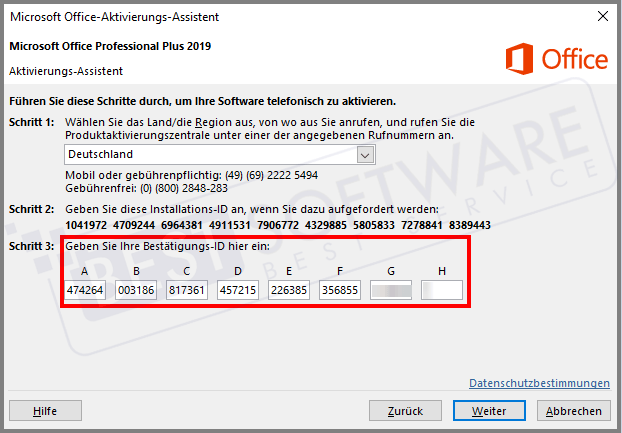 Step 6
Now your product is activated and you can use it to its full extent.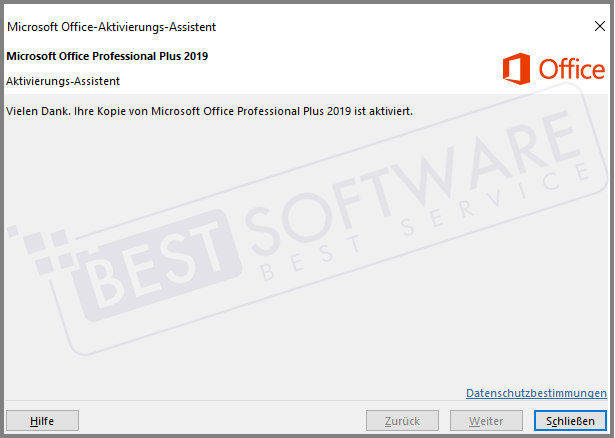 Have fun with your product!