If you are upgrading from Windows 10 Home at Windows 10 Pro receive an error message, please follow the instructions below.
Typical error messages are for example:
The product key does not work
Your edition cannot be updated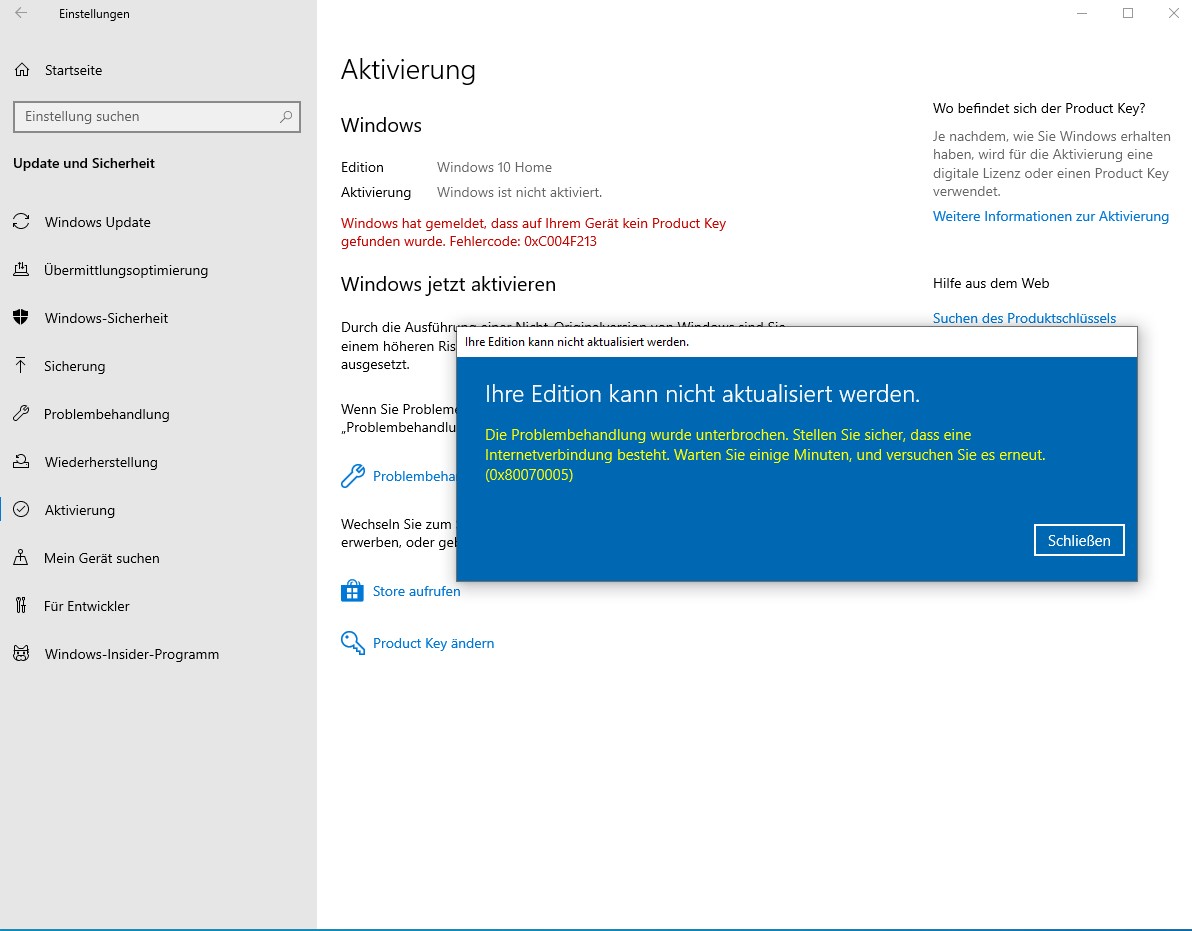 Step 1: Perform a restart of the PC. In many cases, this is already the solution. During the reboot, the upgrade will be performed.
No success? Then Step 2:
Step 2: Select Start > Settings > Update and Security > Windows Update Please perform all updates here. Please make sure that you have also performed the optional updates. Also the optional updates. You should then end up with Windows version 21H1. Please restart, enter key again and test the activation.
No success, then step 3:

Step 3: Select Start > Settings > Update and Security > Troubleshoot. Then select Windows Update under "Fix problem directly", and then select Run Troubleshooter. Restart again and see if it worked. Sometimes you have to enter the key again.
If all three steps do not work, then we are happy to offer you free remote maintenance.
Just call us during business hours (Mo-Fr / 09:00 - 16:00 Uhr) at the following number: 05063 – 902 999 7.
We could then work Troubleshooting Windows 10 Home Upgrade to Prowith you to set up and activate your software.
We are also happy to call you. To do so, please send us your contact details and when we can best reach you. To shop@best-software.uk