You already have Kaspersky Anti-Virus on your computer, but you only want to renew the license? The following instructions will show you how to do it.
If you do not have a license, you can dieser Anleitung to install and activate it on your computer.
The installation instructions apply to the following versions:
✔ Kaspersky Antivirus
✔ Kaspersky Internet Security
✔ Kaspersky Total Security
Step 1
Click on the term of your license at the bottom right.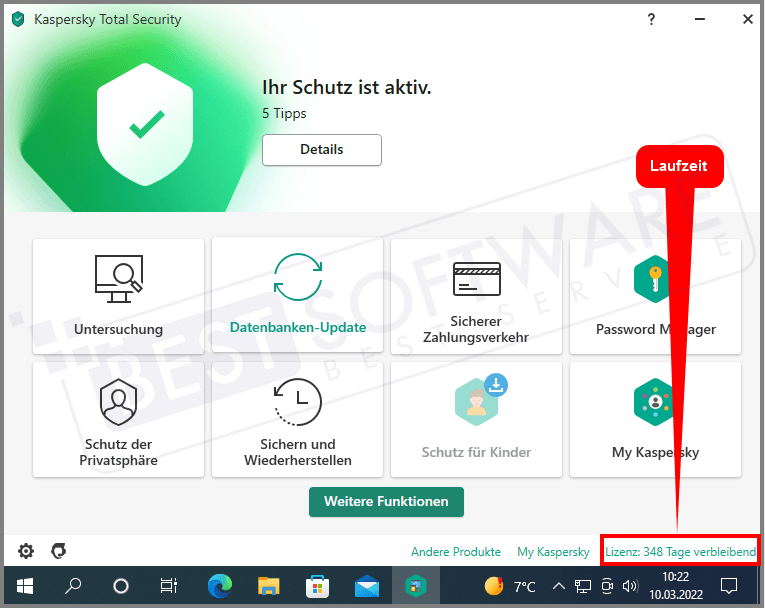 Step 2
If you have an active license that is still valid, click Details. If your license has expired, you can continue from Step 5.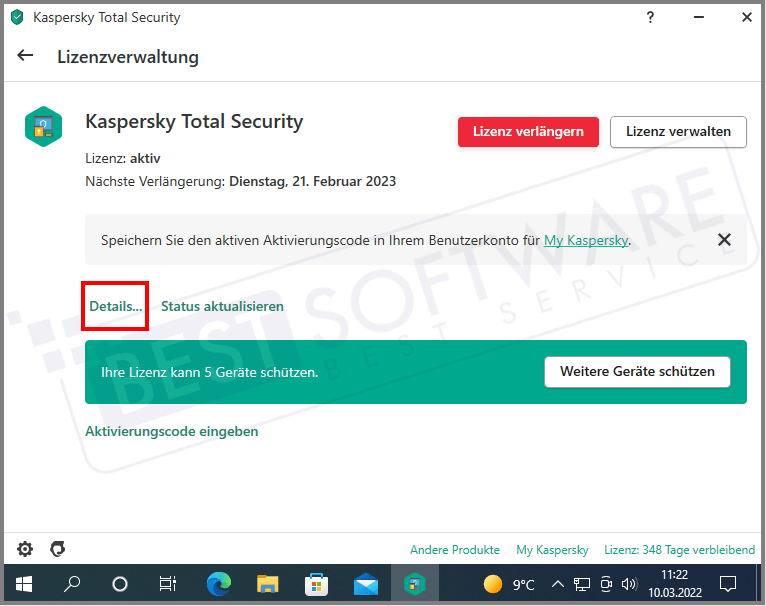 Step 3
Your old product key must be removed. Click the trash can next to the product key to remove the product key from your account.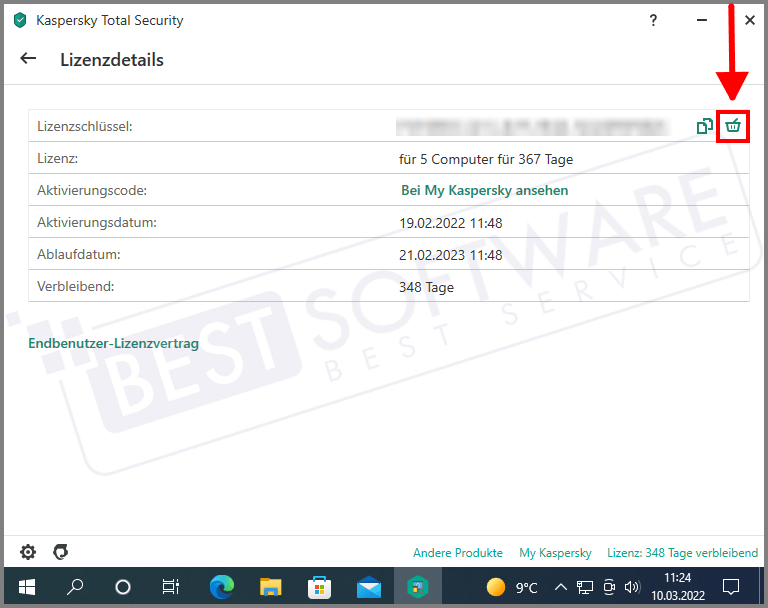 Step 4
Now click Delete to confirm the removal of the old license key.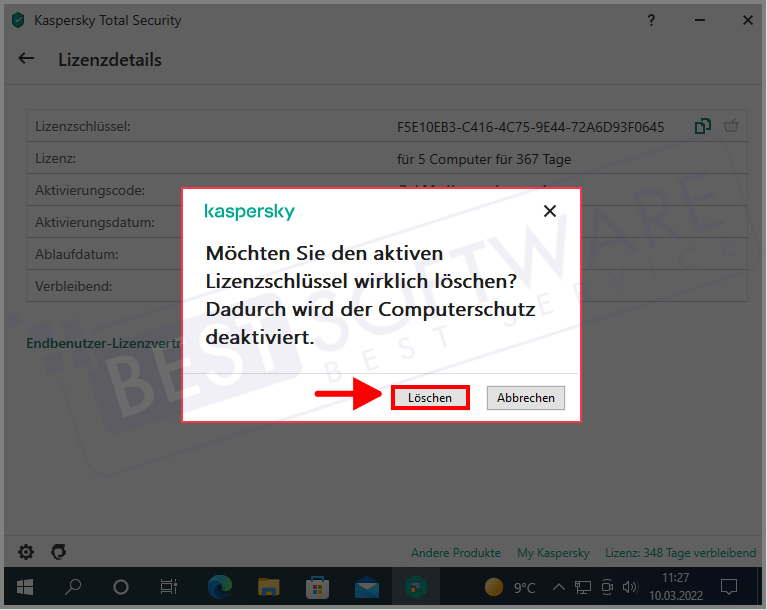 Step 5
Now go back to the license management page and click Enter Activation Code.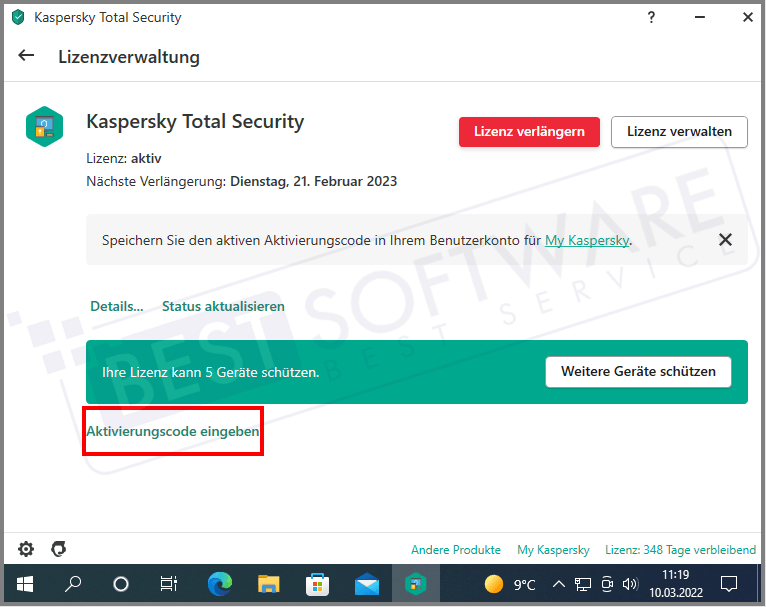 Step 6
Now enter the product key there and then click Save Activation Code.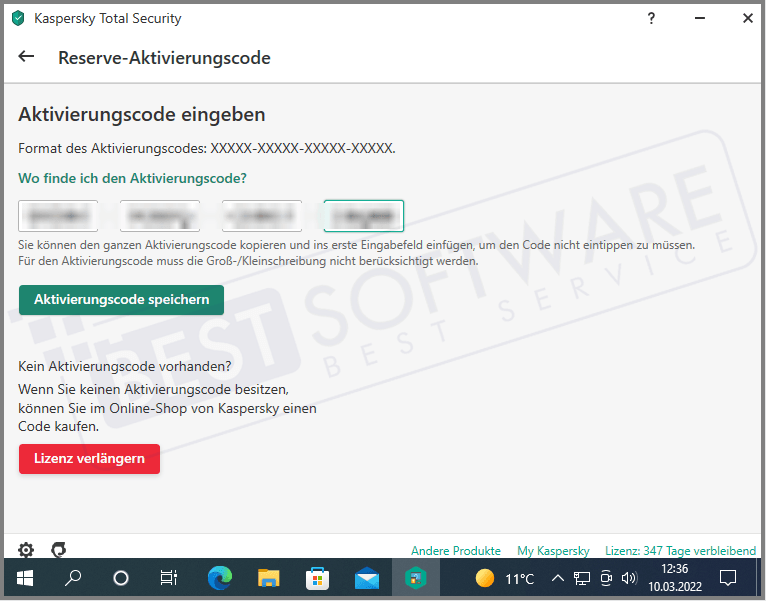 Step 7
Then click Done.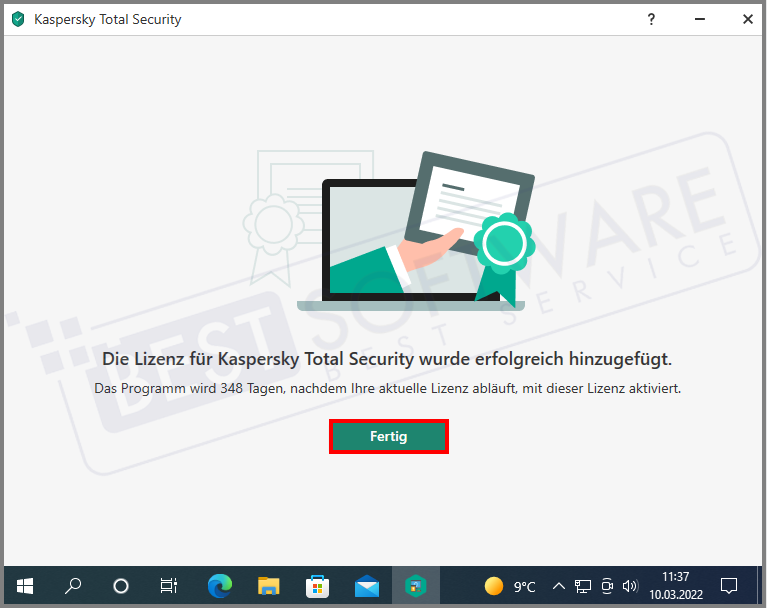 Step 8
You will now see when the next renewal of your license will take place and if you have stored a reserve code, this will also be displayed.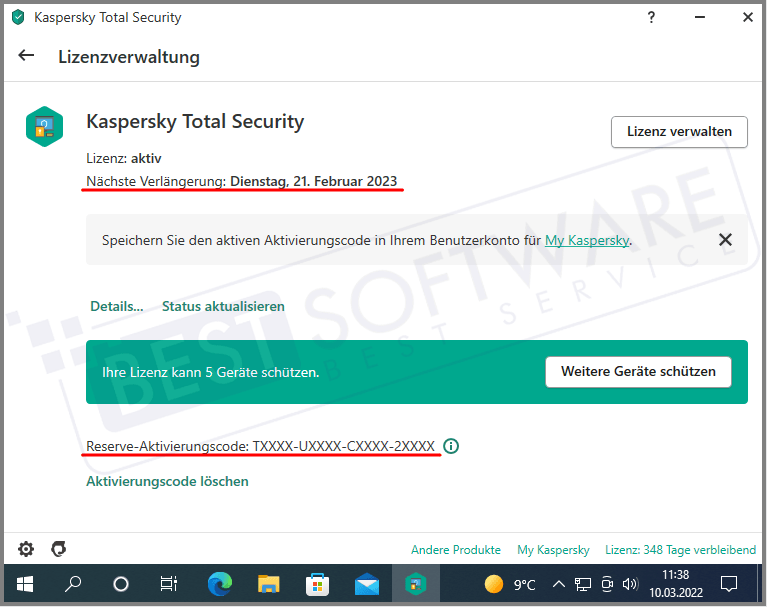 Your term is now extended.
Enjoy your product!