The installation instructions apply to the following versions:

✔ Windows Server 2008 R2
✔ Windows Server 2012
✔ Windows Server 2012 R2
✔ Windows Server 2016
✔ Windows Server 2019
✔ Windows Server 2022
Important notes:
If you encounter any problems during installation or product activation, please contact our customer support.

Windows not preinstalled?
If the operating system you have purchased is not already installed on your computer, we ask you to download an ISO file from our server. You can find the download links under Sofortdownloads in your customer account (additionally you have received it by e-mail).
You can boot the downloaded file either by USB stick or DVD. To create a bootable USB stick or DVD, you need a program. We recommend the free program Rufus to use.
Step 1:
Enter your language and other settings and click "Next".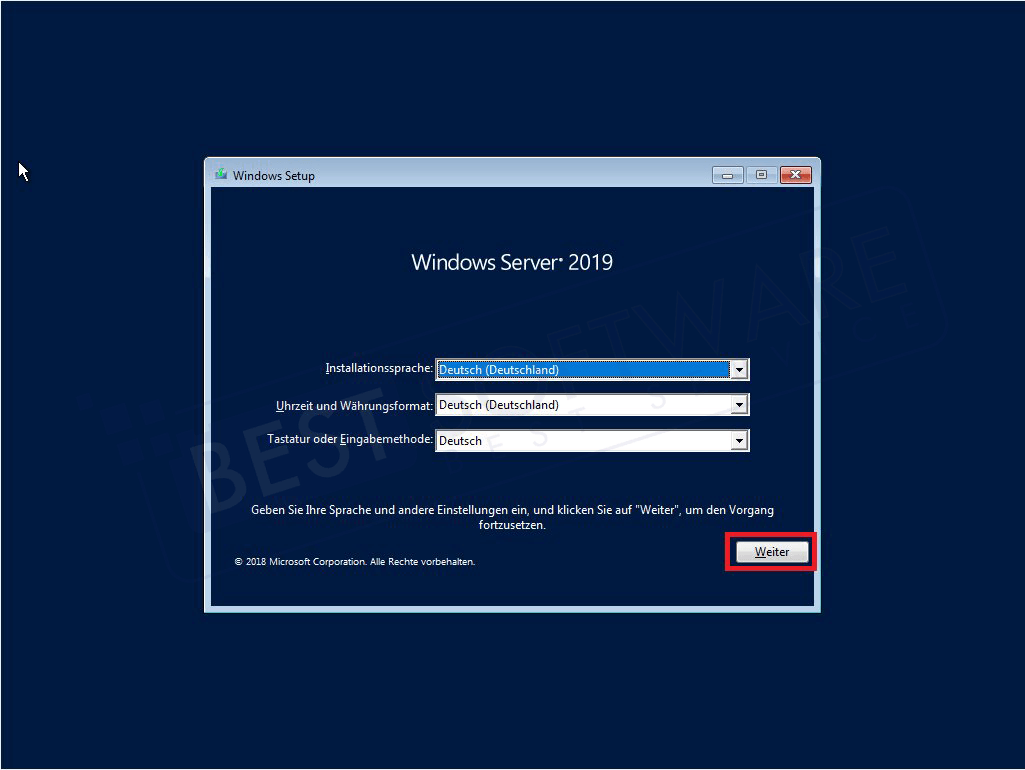 Step 2:
Now select the server version you want to install and click "Next".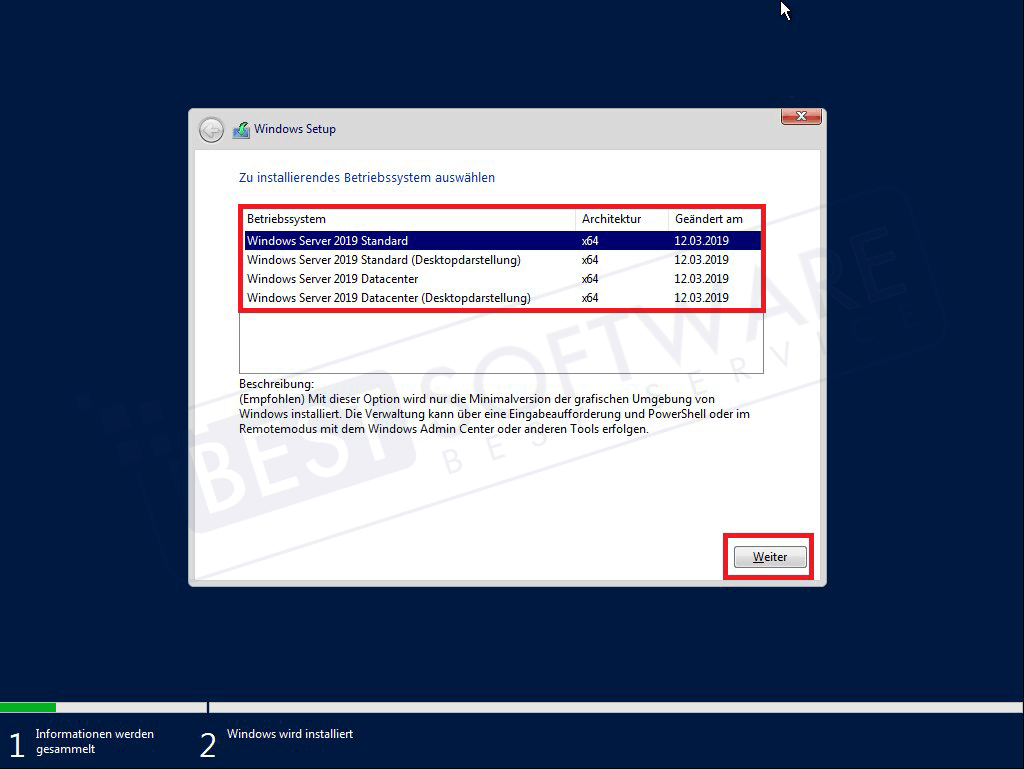 Step 3:
Select "Custom: Install Windows only (for continued users)" to install the operating system.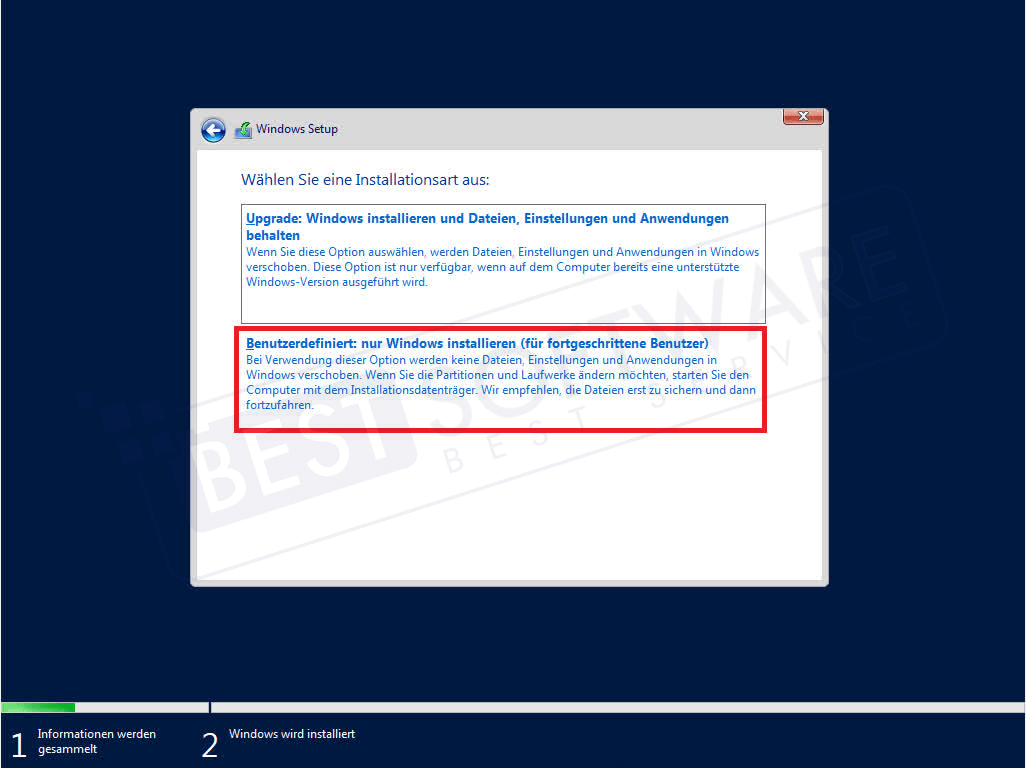 Step 4:
Select the appropriate hard disk on which to install the operating system and click ,,Next".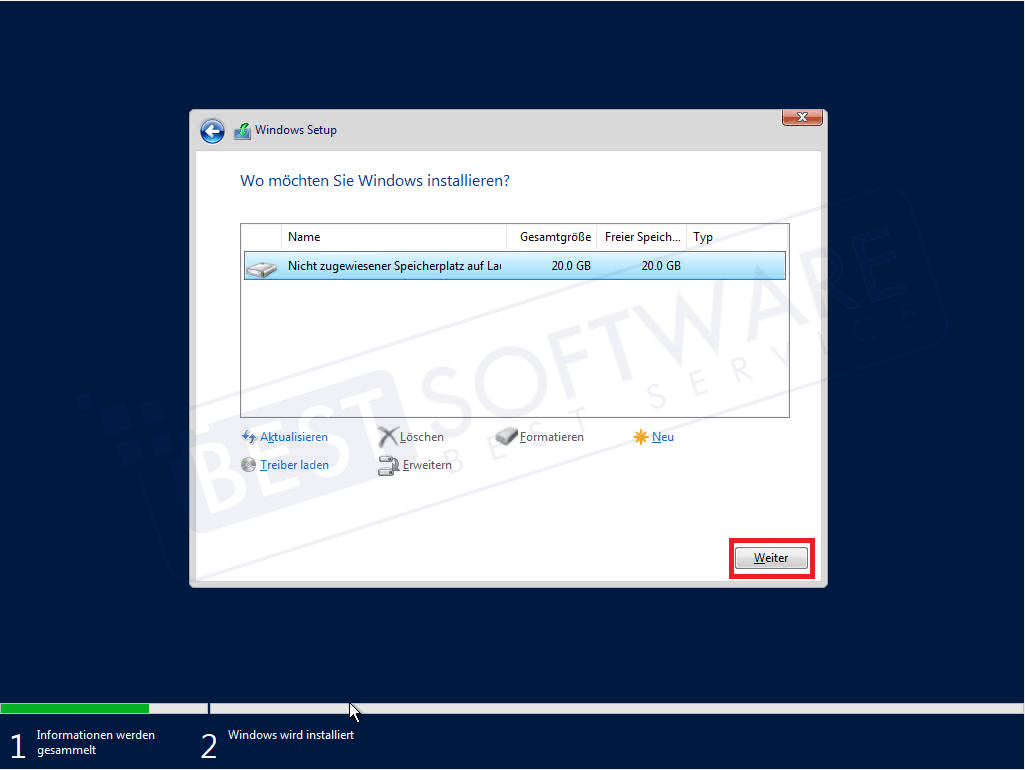 Step 5:
Wait until the installation is complete. If necessary, you must assign a new password for the system.
The new password must meet the following requirements:
1. upper and lower case
2. at least one number
After entering the password, click ,,Finish".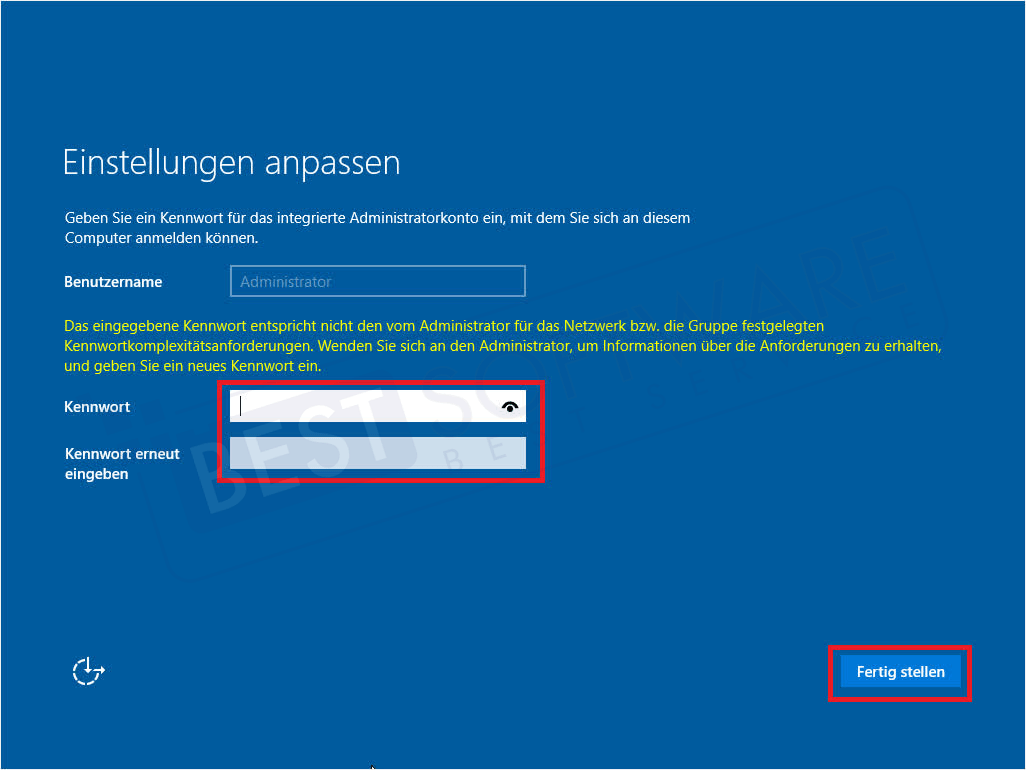 Step 6:
After a successful installation you have to open the command prompt. There are 2 ways to do this.
Possibility 1:
Click ,,Start", type ,,cmd" and run it as administrator.
Option 2:
Press the key combination [Windwows] key and [R]. Now enter ,,cmd" and confirm it with ,,OK".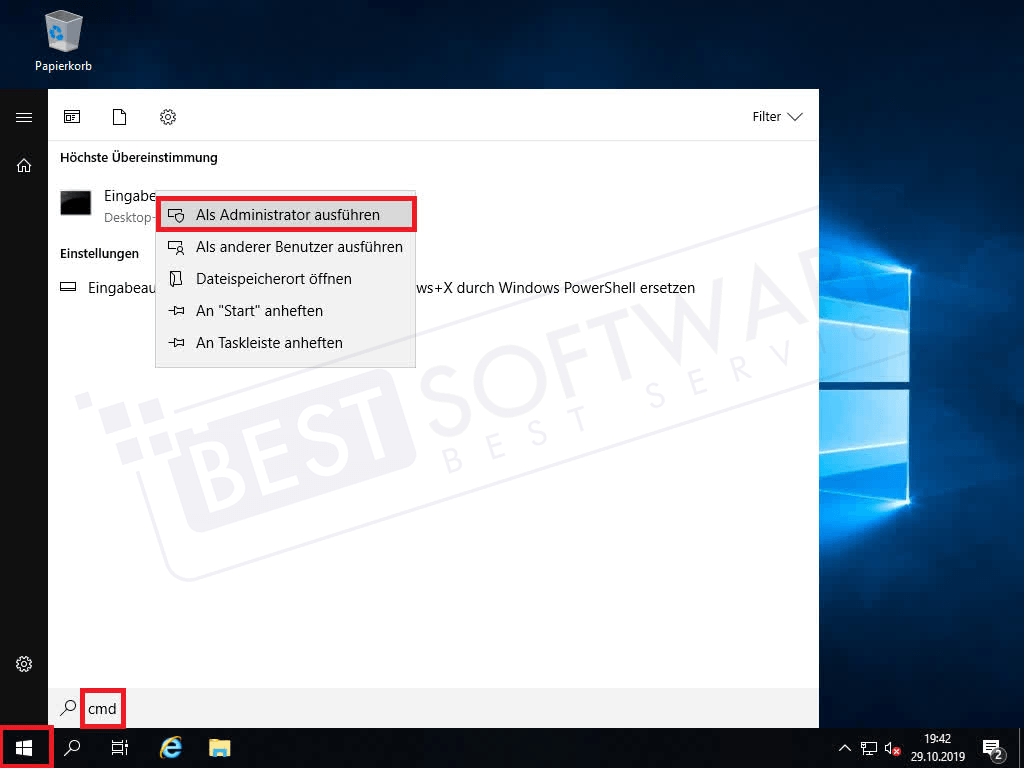 Step 7:
At the command prompt, type ,,slmgr /ipk XXXX-XXXXX-XXXXX-XXXXX" and press "Enter".
Important: Replace the XXXXX with the product key you purchased!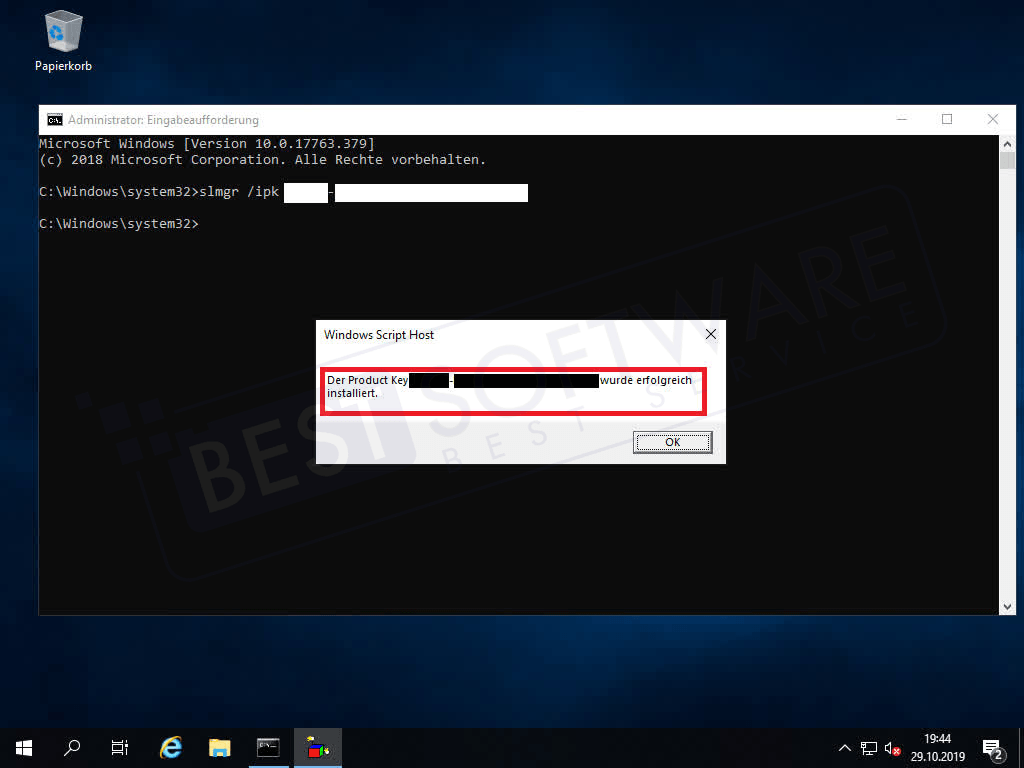 Step 8:
Type the following command "slmgr /ato" and press "Enter".
This will activate the installed product key.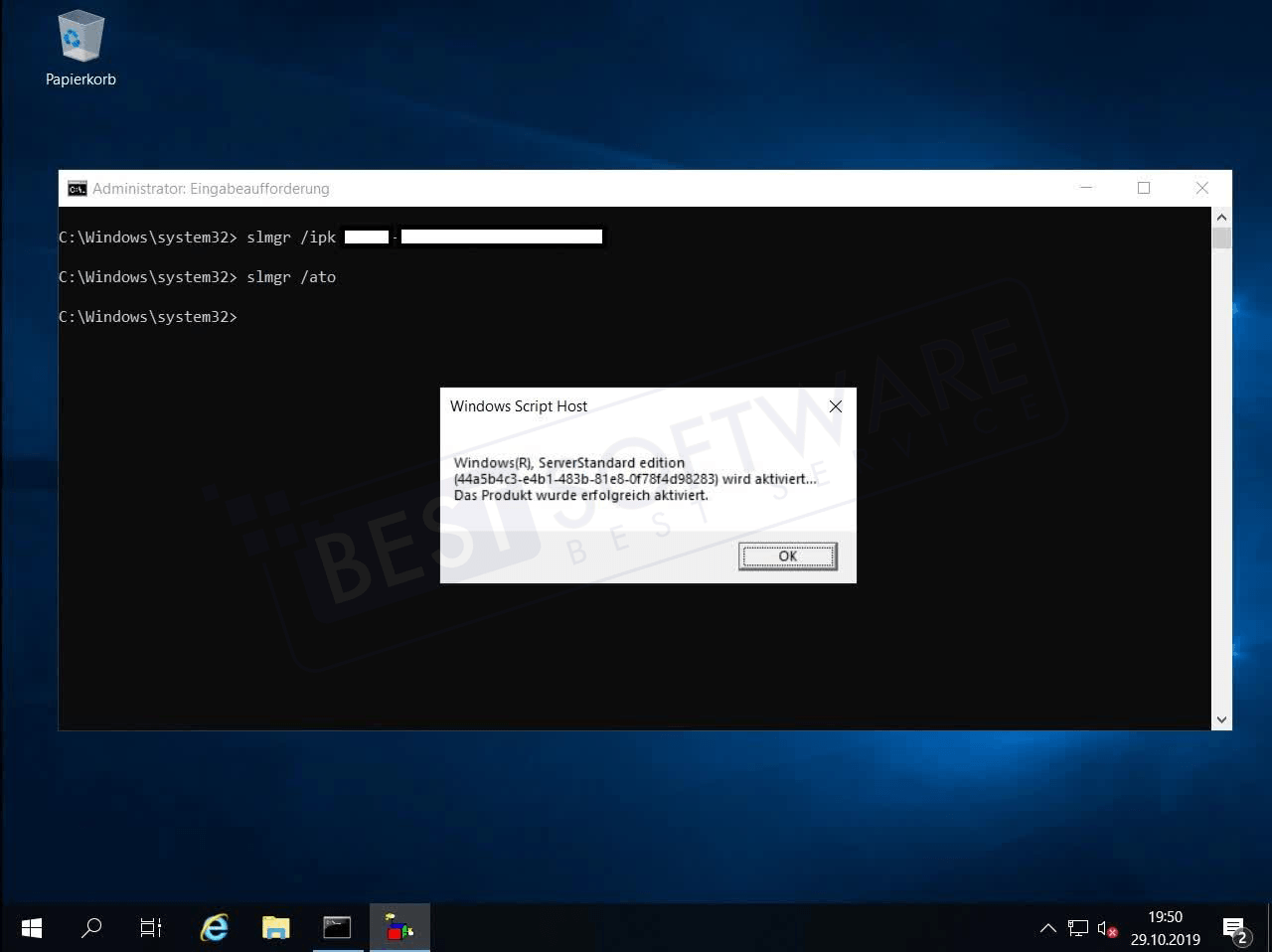 Step 9:
You can check the activation again under ,,Control Panel → System and Security→ System".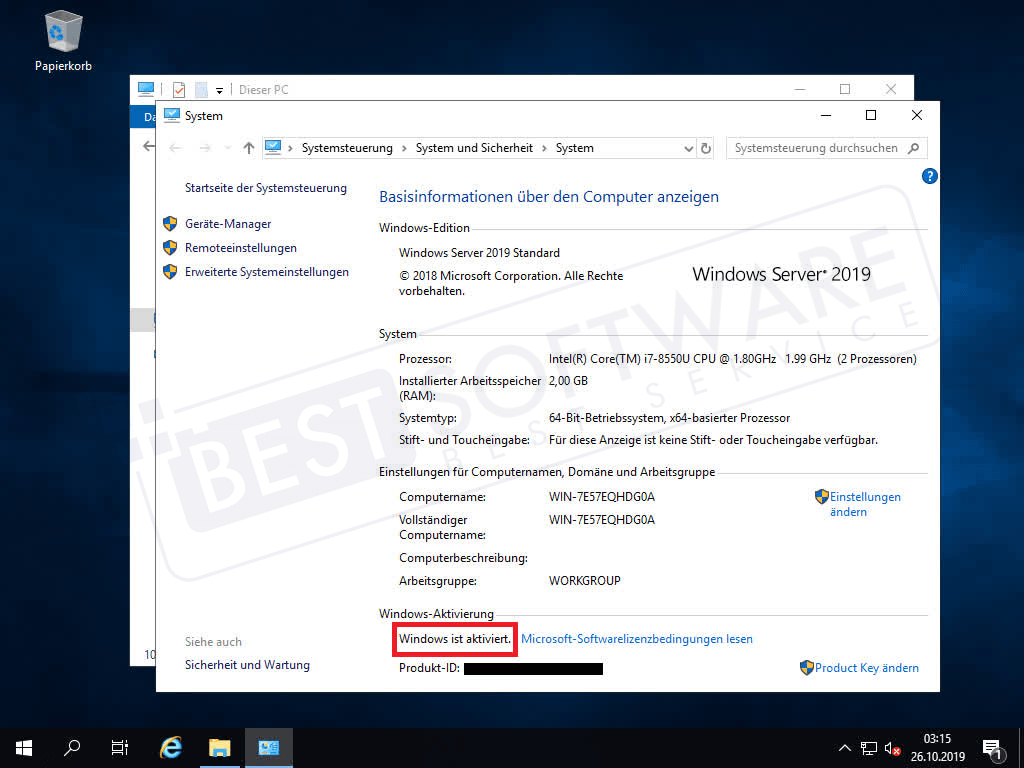 Your product has been successfully activated!
Important! If you encounter problems during activation, please verify that your installed Windows Server edition matches the product key you purchased.
For example, if you have a Windows Server 2019 Evaluation version installed, you cannot easily upgrade or activate that version with a product key from a Standard version.Please refer to the following article for more information: Convert Windows Server 2019 Evaluation to Standard