The installation instructions apply to the following versions:

✔ Trend Micro Antivirus + Security
✔ Trend Micro Internet Security
✔ Trend Micro Maximum Security
Step 1
In order for an error-free installation to take place, you must uninstall all other pre-installed antivirus programs from your computer. This step is necessary, otherwise Trend Micro cannot be installed.
Step 2
Now go to our download page via our download link and download the Windows installation file. Select the appropriate bit version for your computer.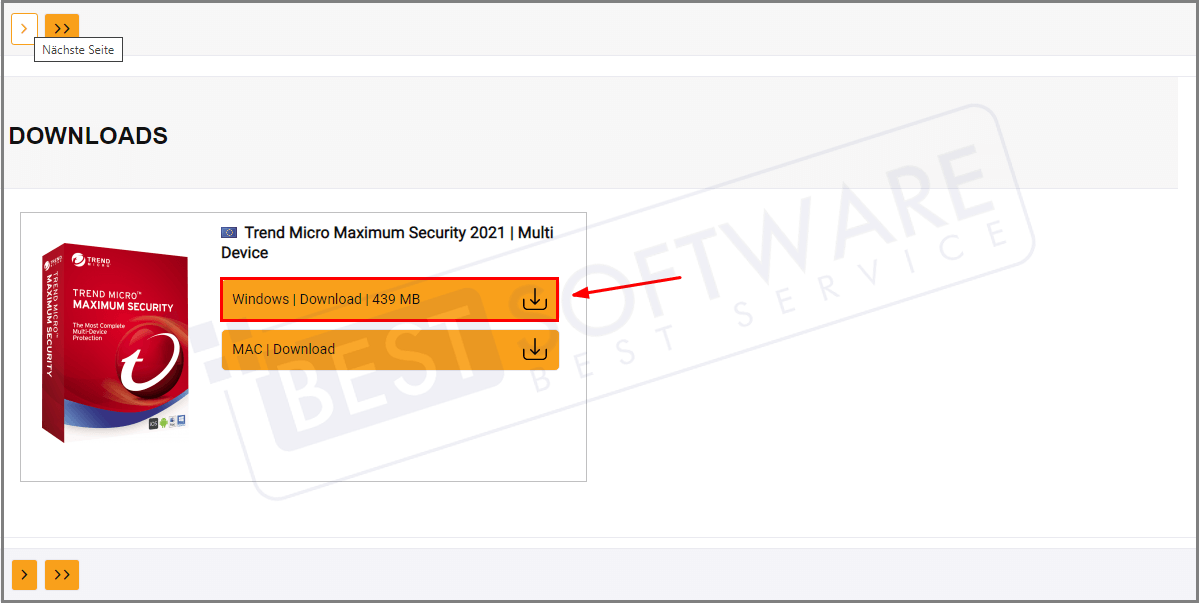 Step 3
Now open in the "Explorer", go to the "Downloads folder" and run the installation file.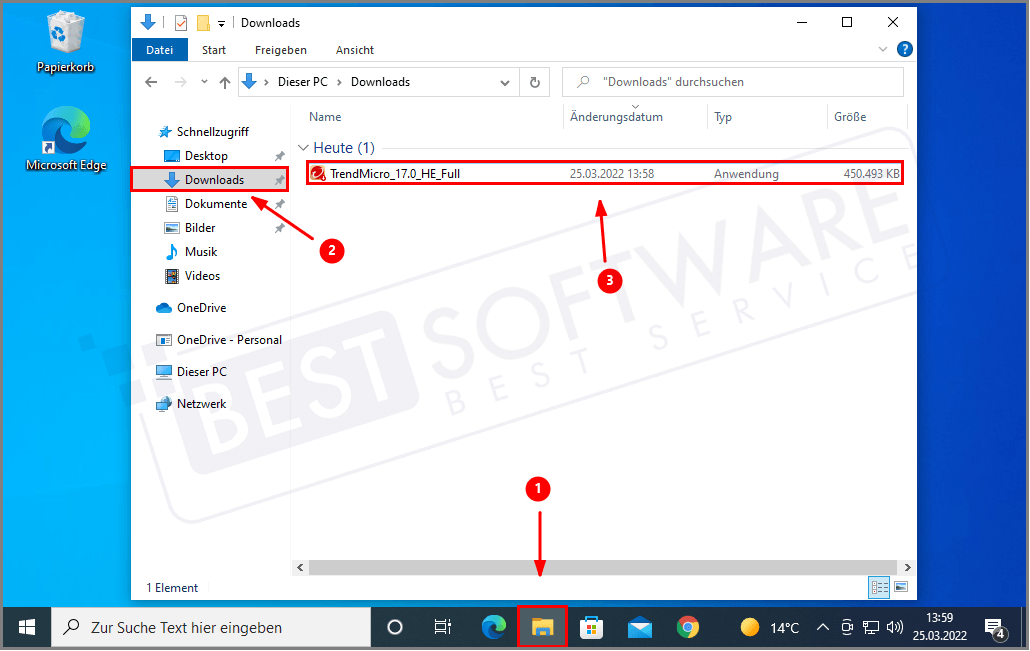 Step 4
Now click "Yes" to allow changes to be made to your device.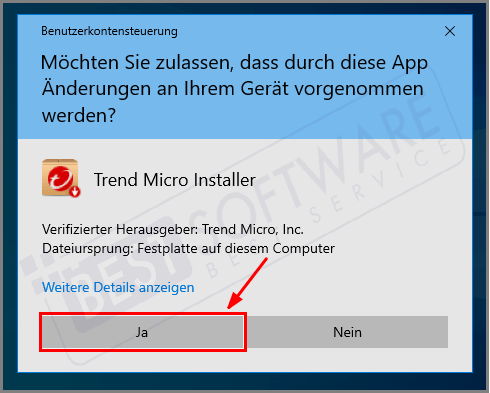 Step 5
The installation is now prepared.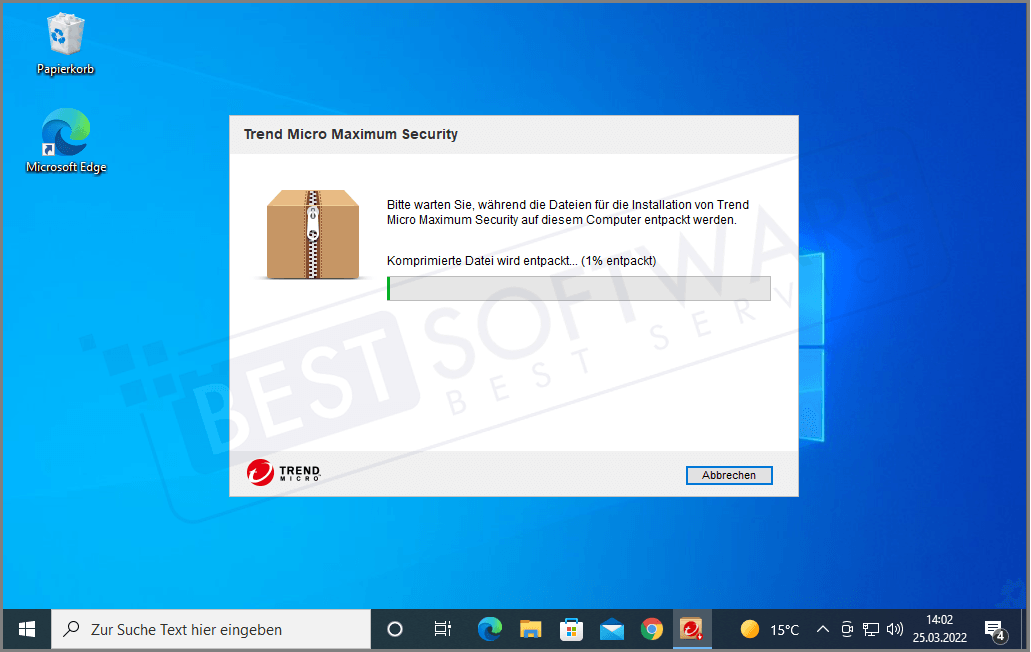 Step 6
After the system check, enter the "Product Key" and then click "Next".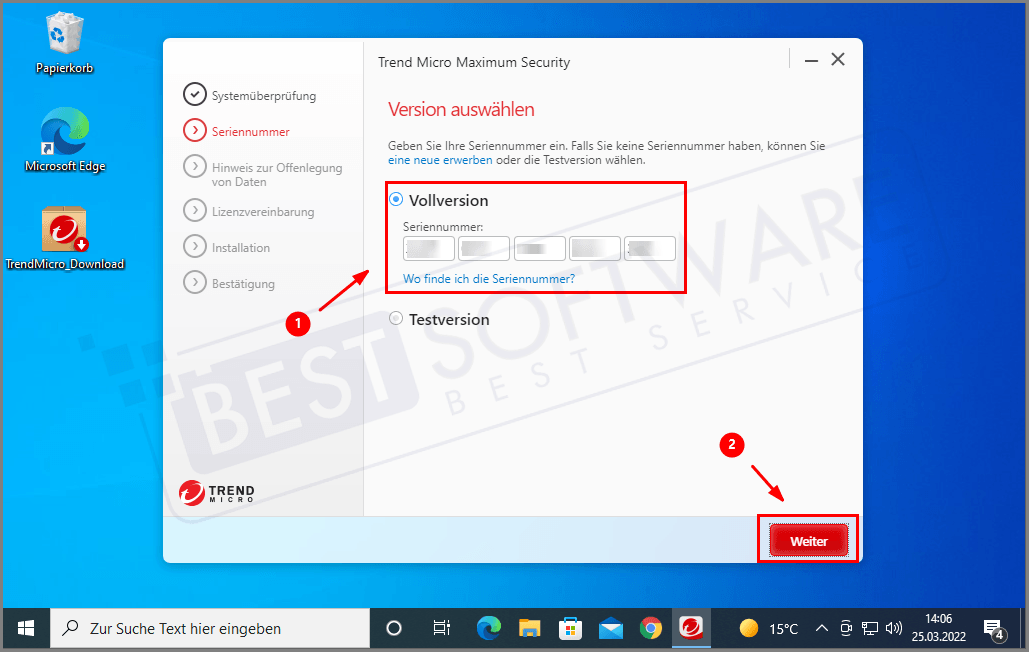 Step 7
Click "Next" again in the next window.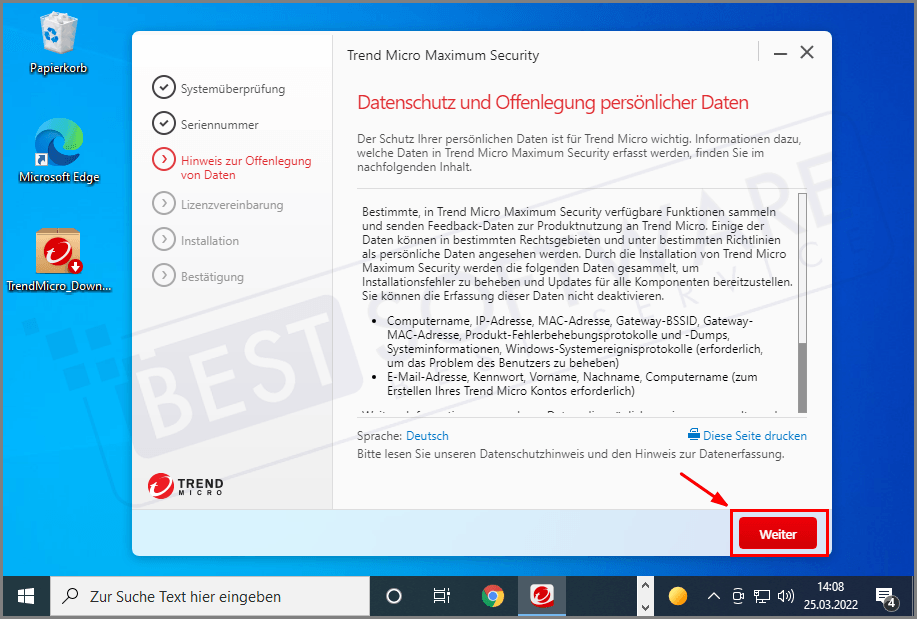 Step 8
Now click on "Agree and install".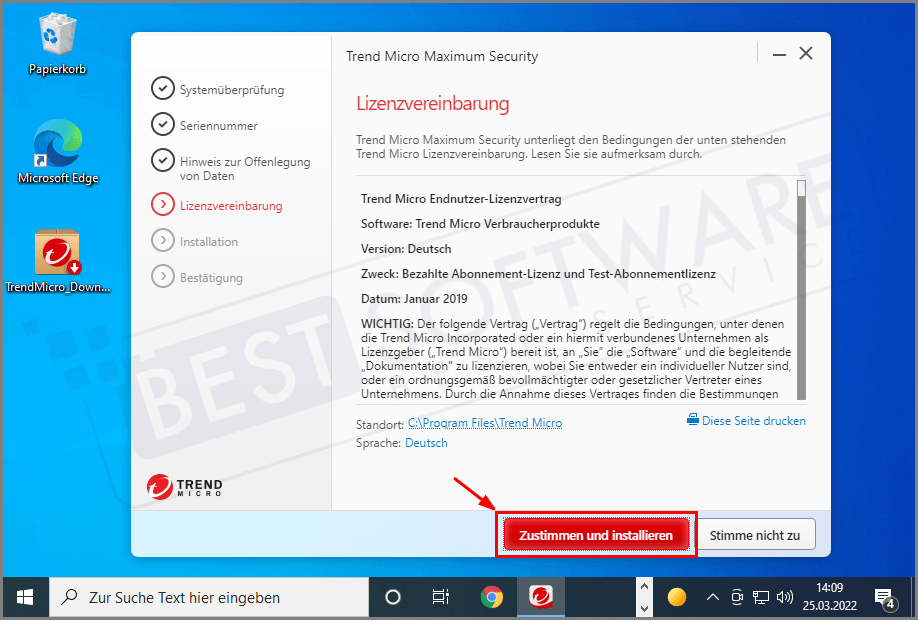 Step 9
The installation will now be performed. This may take a few minutes, we ask for your patience.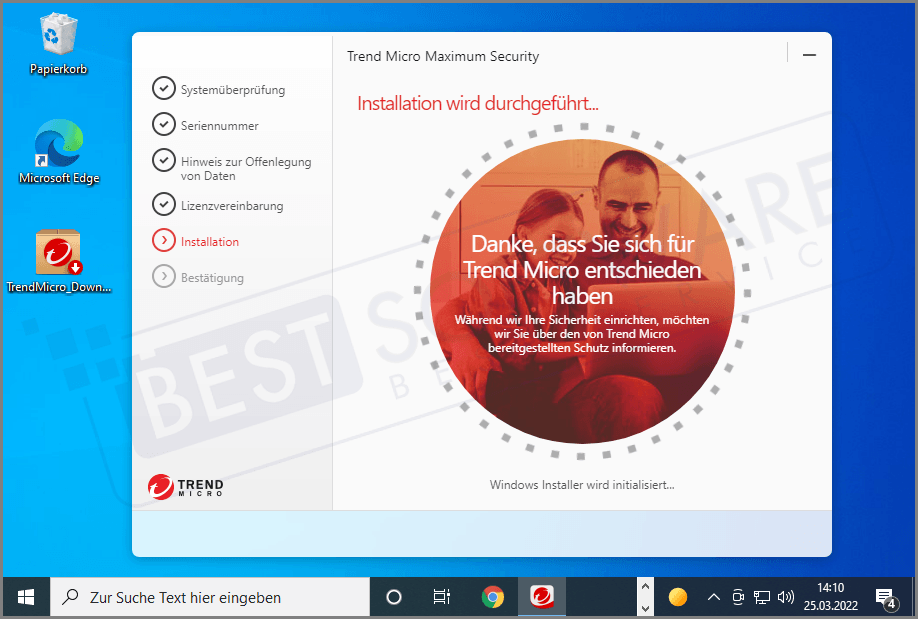 Step 10

After the installation is complete, you need to specify your email address with which you want to link the license.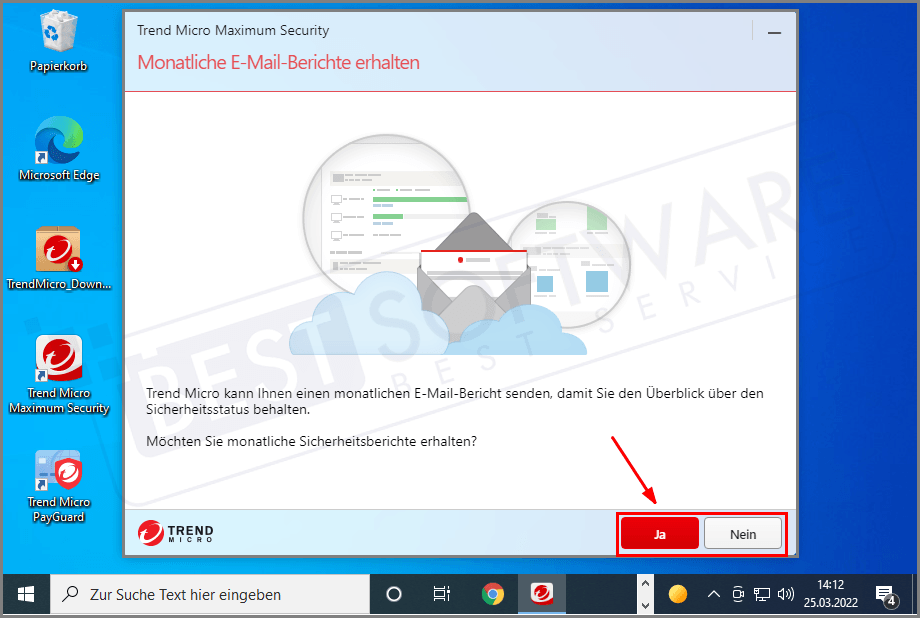 Step 11
Enter your personal information to create an account with Trend Micro. Now click on "Next".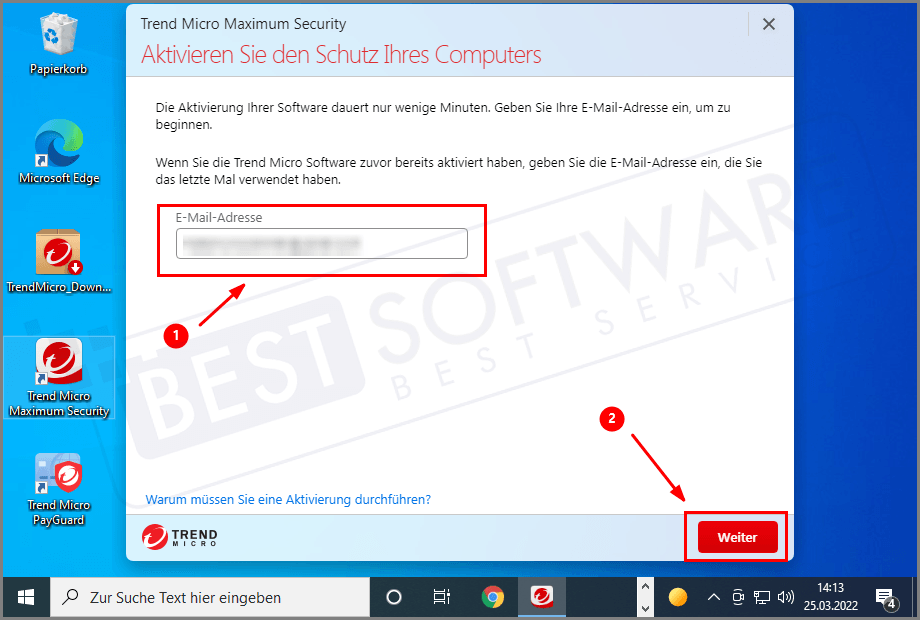 Step 12
Click "Next" again in the next window.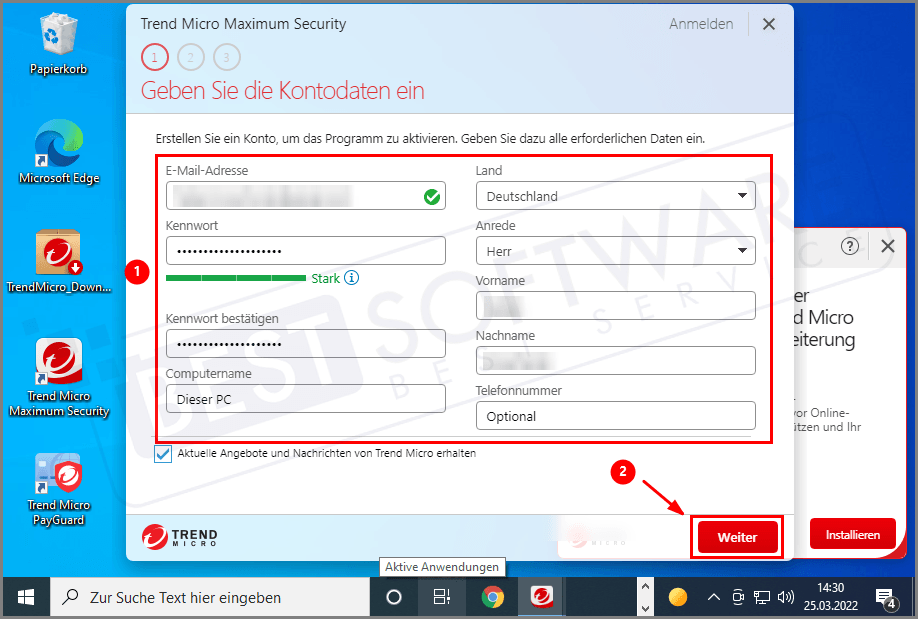 Step 13
Now click on "Next".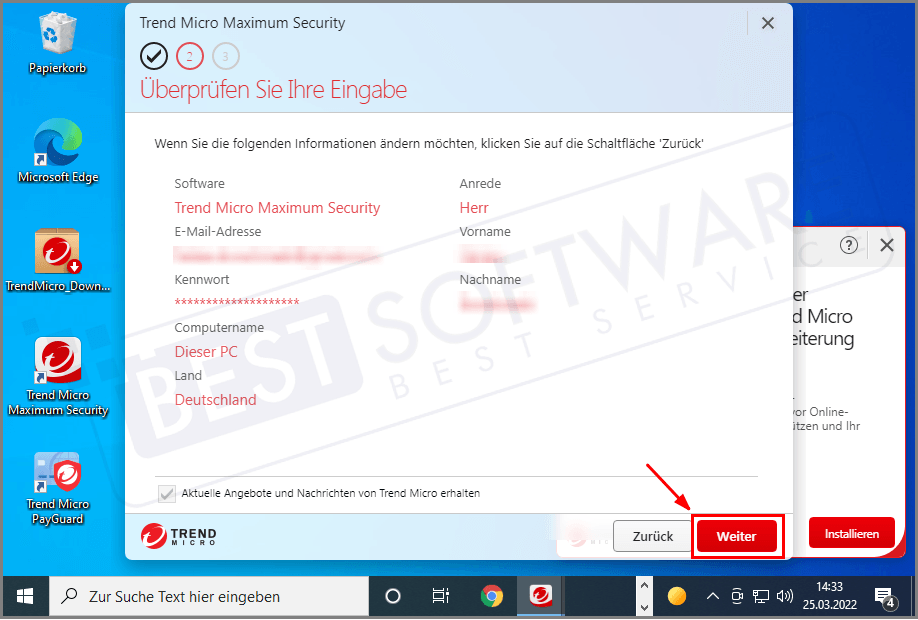 Step 14
Your protection is now activated, click "Finish" now.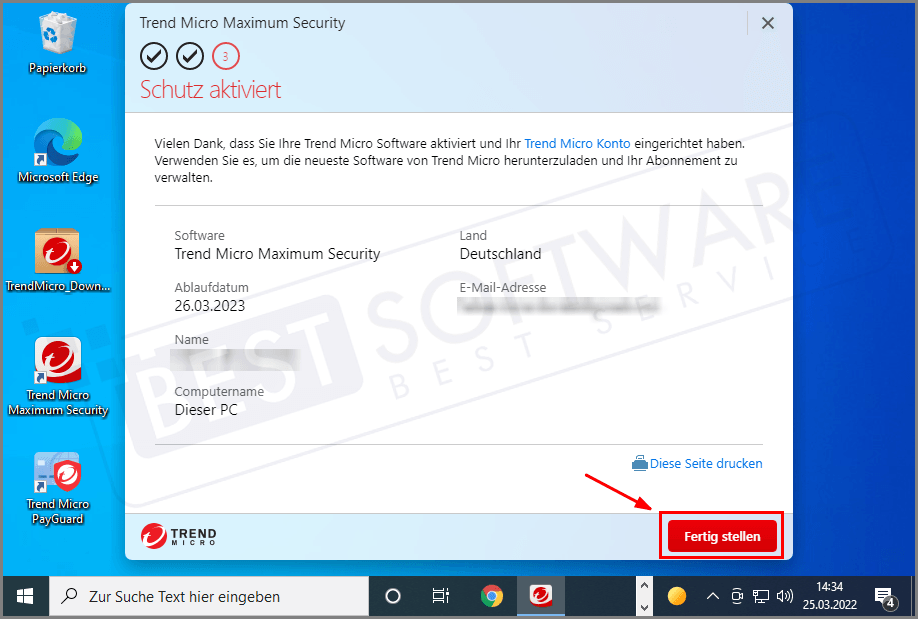 Step 15
Now click on "Close" so that the installation can be completed and you can now use the program.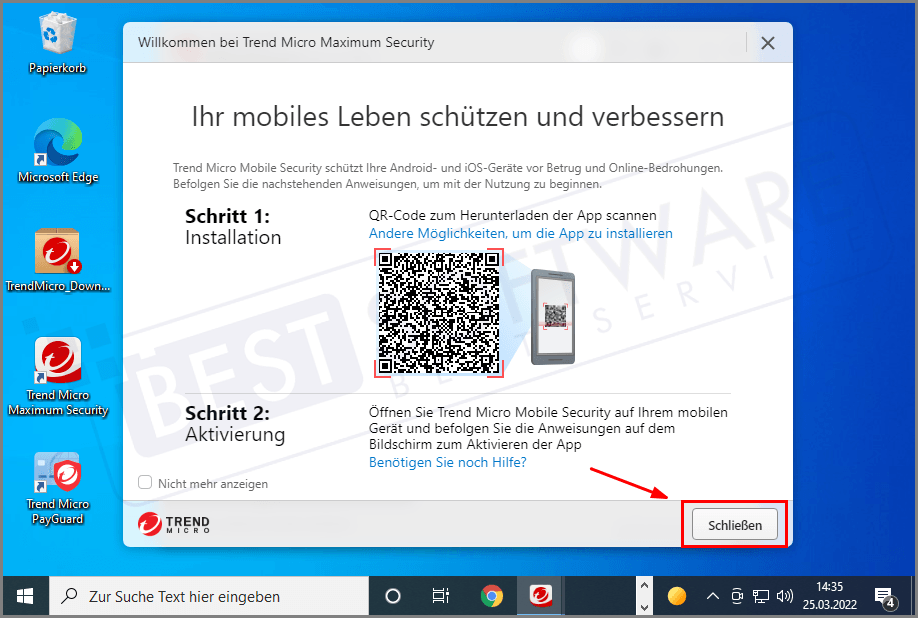 Step 16
If you should open the software now, you will see that your device is now protected.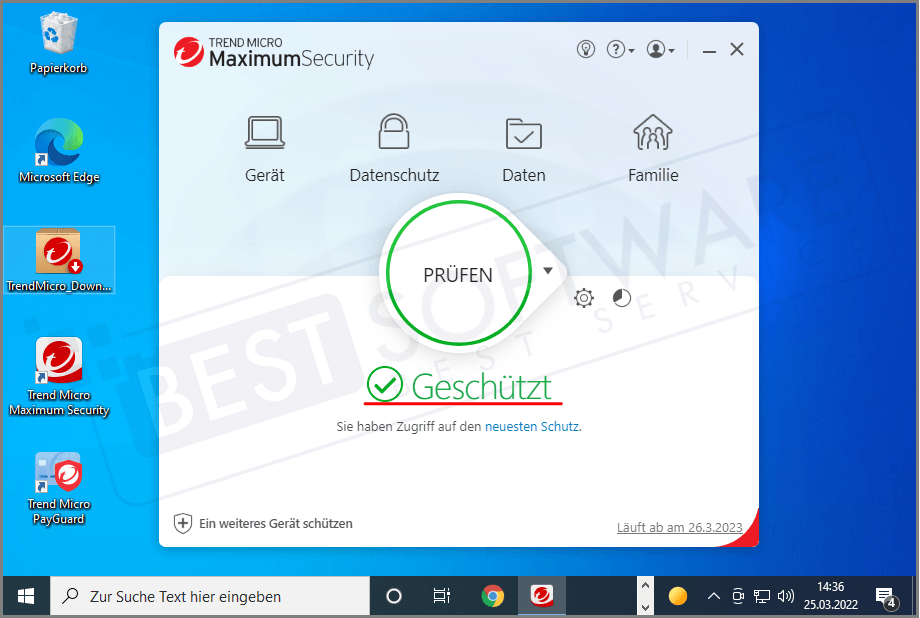 Your product was successfully activated.
Thank you for shopping with us!
Please do not forget to send us a Rating leave it at!
Your Best-Software Team