If you do not have McAfee software pre-installed or have not performed activation yet, click on diesen Beitrag.
First, visit the McAfee website. → Zur McAfee Aktivierung.
Note: If you do not have an account, you must register first.


Step 1
After entering the product key, please select the preselected option and click Next.
Info: This step is very important, because: If you click on Add another subscription, the term will not be extended, but another subscription will be added. So instead of having one license with a longer duration, you have multiple licenses with only one year duration!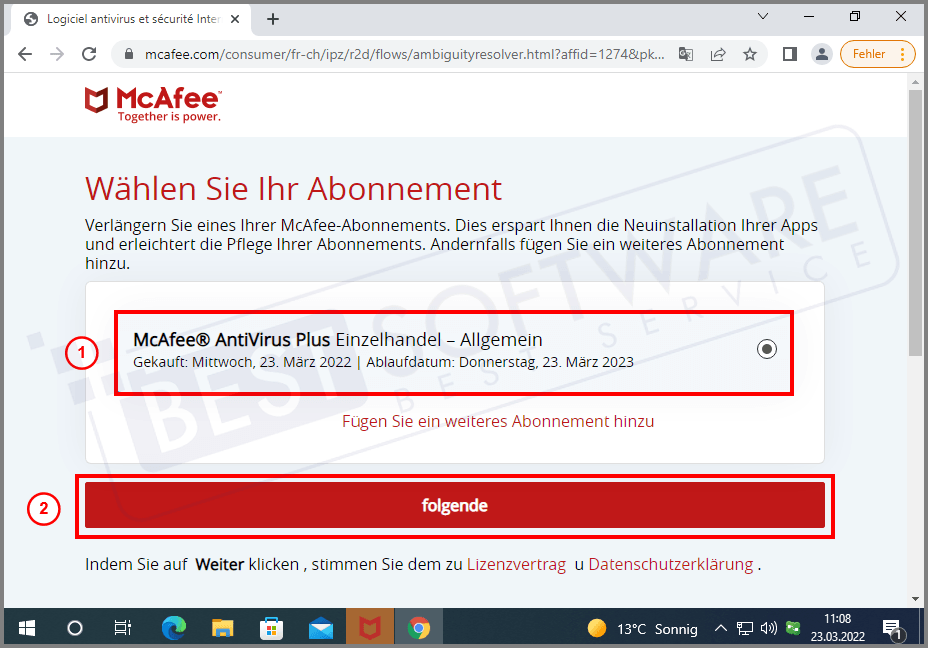 Step 2
Now you can look under your subscriptions to see that your term has been extended.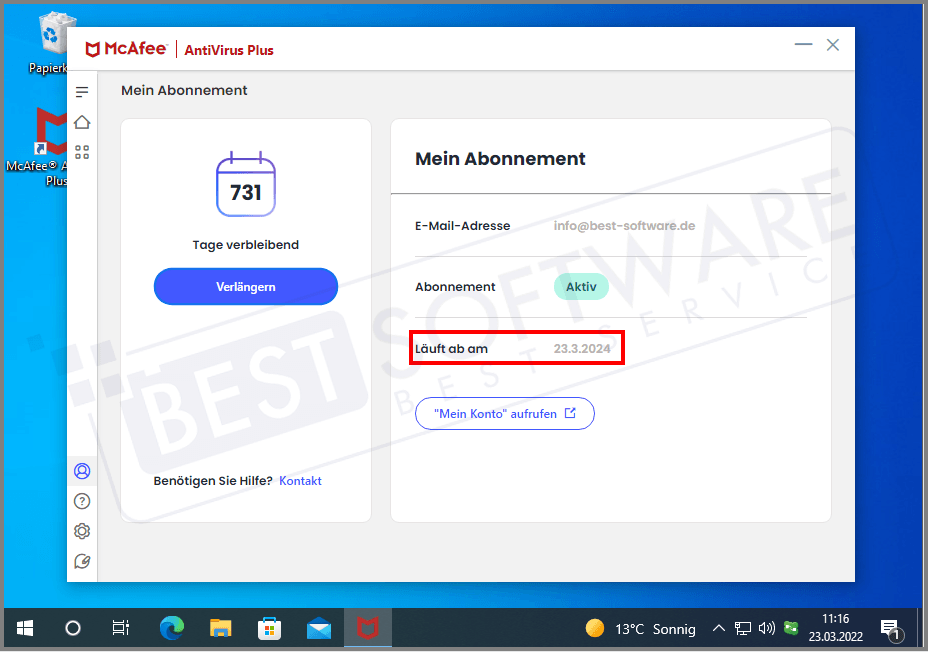 Now you have been able to extend the term of your McAfee subscription.
Have fun with your product.



Your product has been successfully activated.
Thank you for shopping with us!
Please do not forget to leave us a review!
Your Best Software Team