So that your Antiviren-Programm problemlos can be installed on your computer, all other Antiviren-Programme vom computer must be uninstalled. Thus only one Antiviren-Software auf be installed on your computer.
If you already have McAfee preinstalled and would like to extend your term, click on this contribution.
The installation instructions apply to the following versions:
✔ McAfee Antivirus Plus
✔ McAfee Internet Security
✔ McAfee Total Protection
✔ McAfee LiveSafe
Step 1
Now go to our download page using the download link and click on Registration/Download.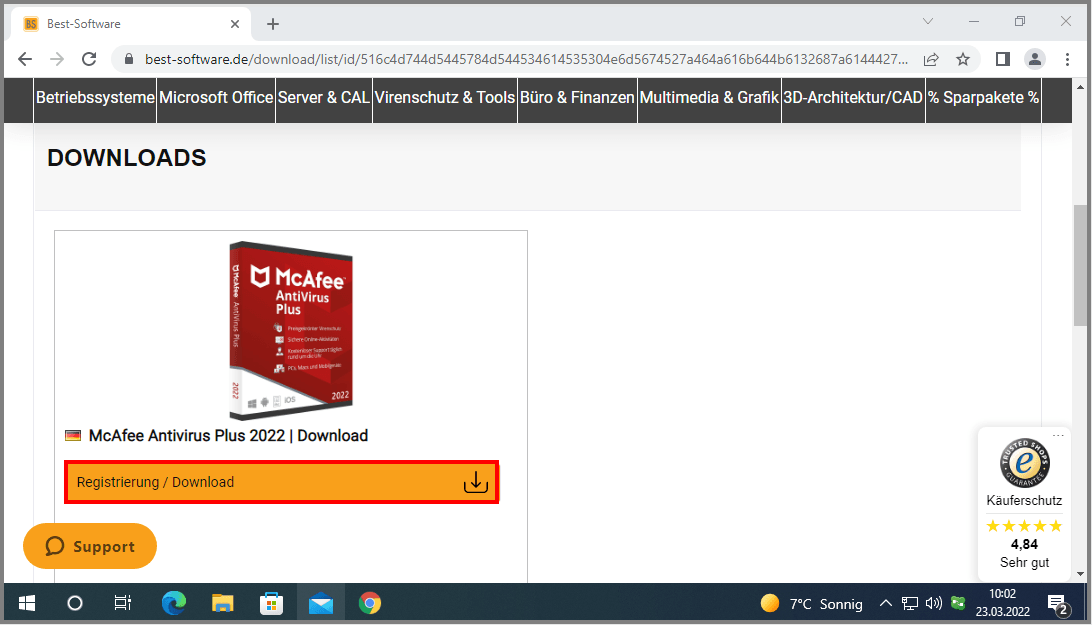 Step 2
Now enter the product key in the field. To avoid typing errors, it is recommended that you copy the product key from the email and then paste it into the field.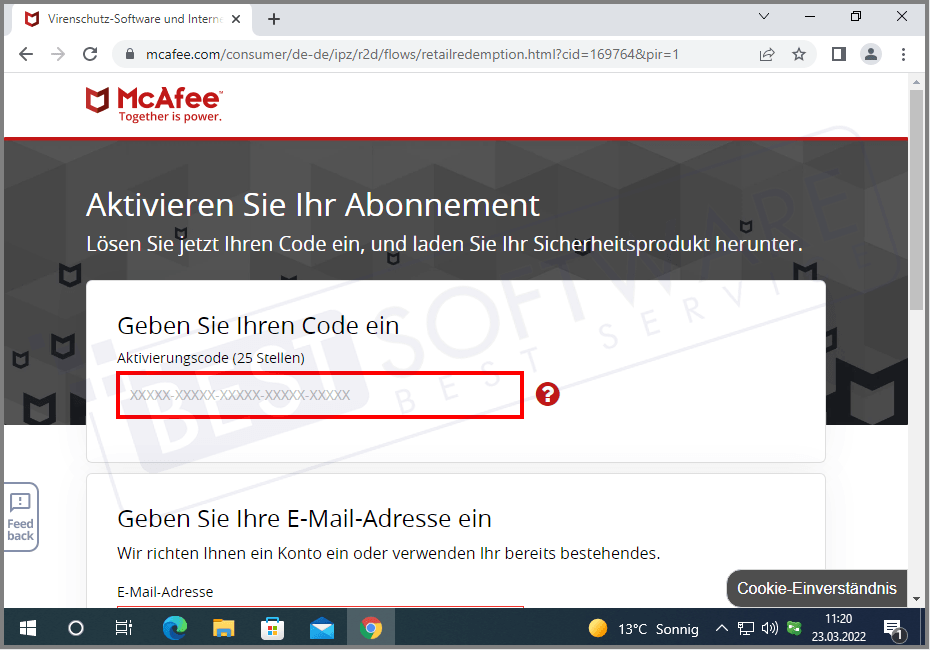 Step 3
Now select your region and click Next.

Note: It is possible that your region does not exist. This is currently an error on the part of McAfee. If this happens, select France or Ireland as your region and the software will automatically synchronize with your region.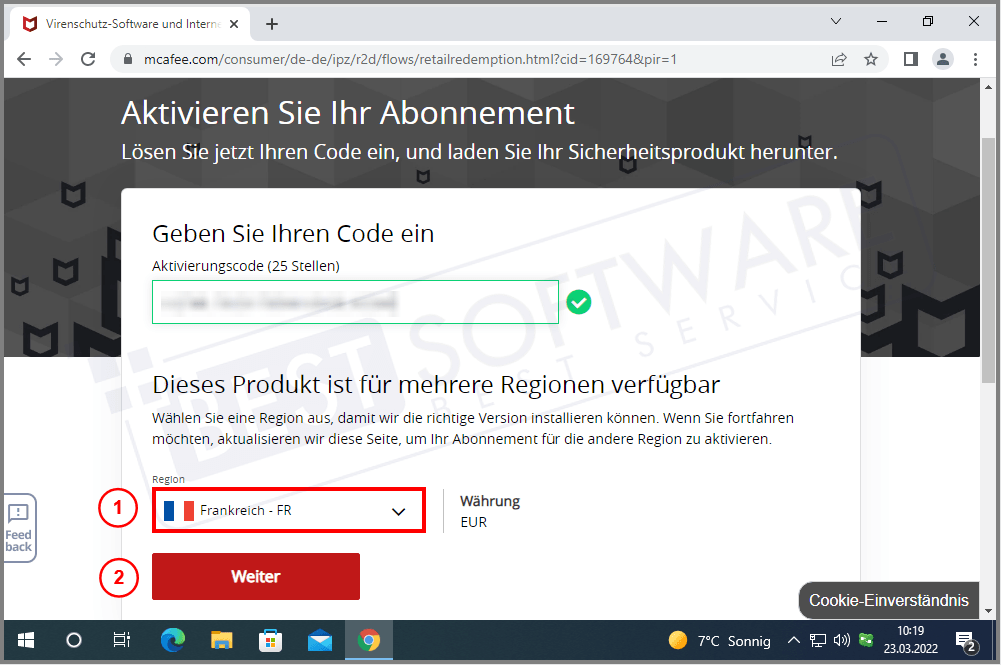 Step 4
Now enter the email address of your existing McAfee account or, if you do not have an account with McAfee yet, a new account will be created for you by McAfee automatically. Then click Next/Continue.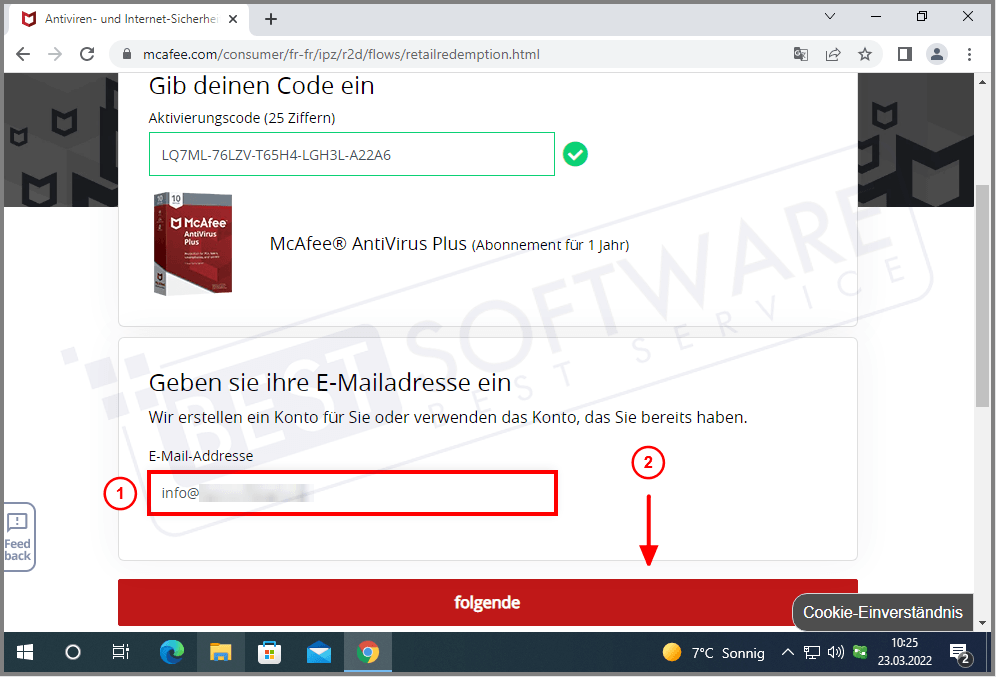 Step 5
Now click the lower option Continue without supplementary benefits (DE)/Poursulvre sans les avantages supplementaire (FR).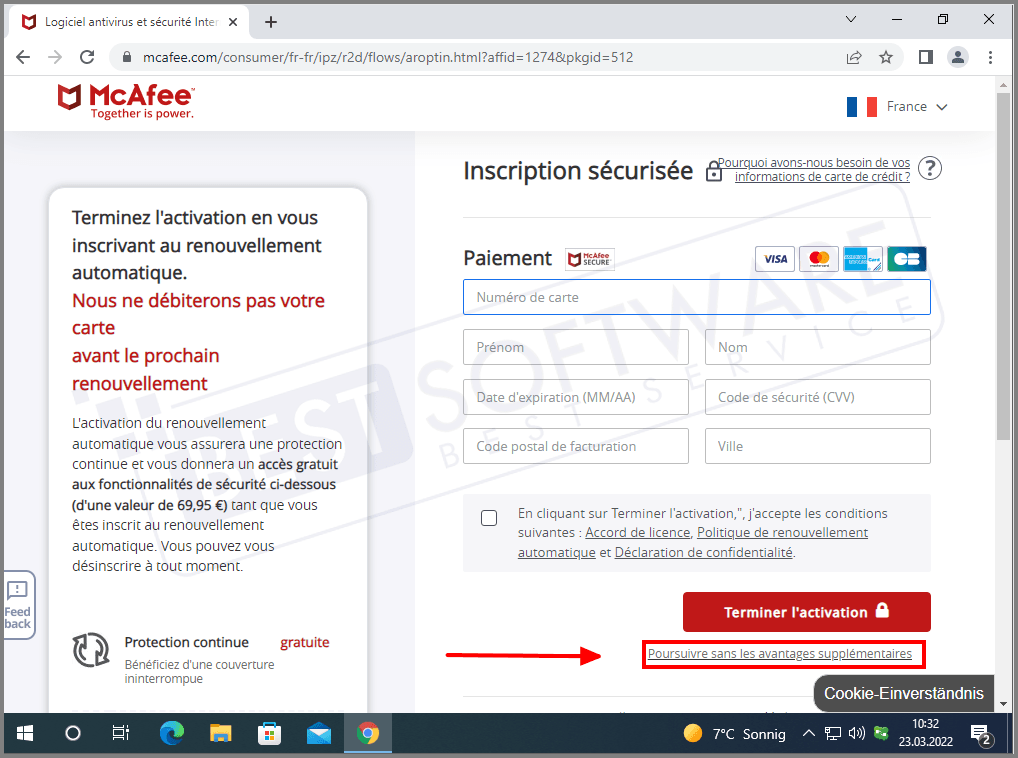 Step 6
Click Download now to download the software.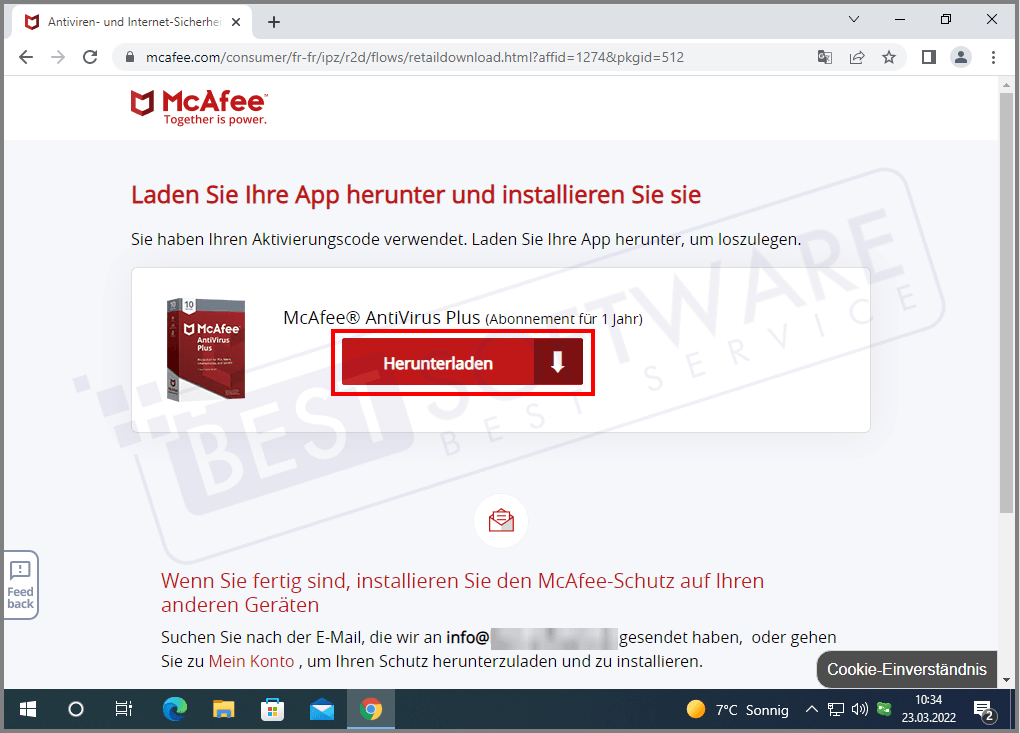 Step 7
The McAfee_Installer_exe file will be downloaded automatically. Now you can open the download with the double click.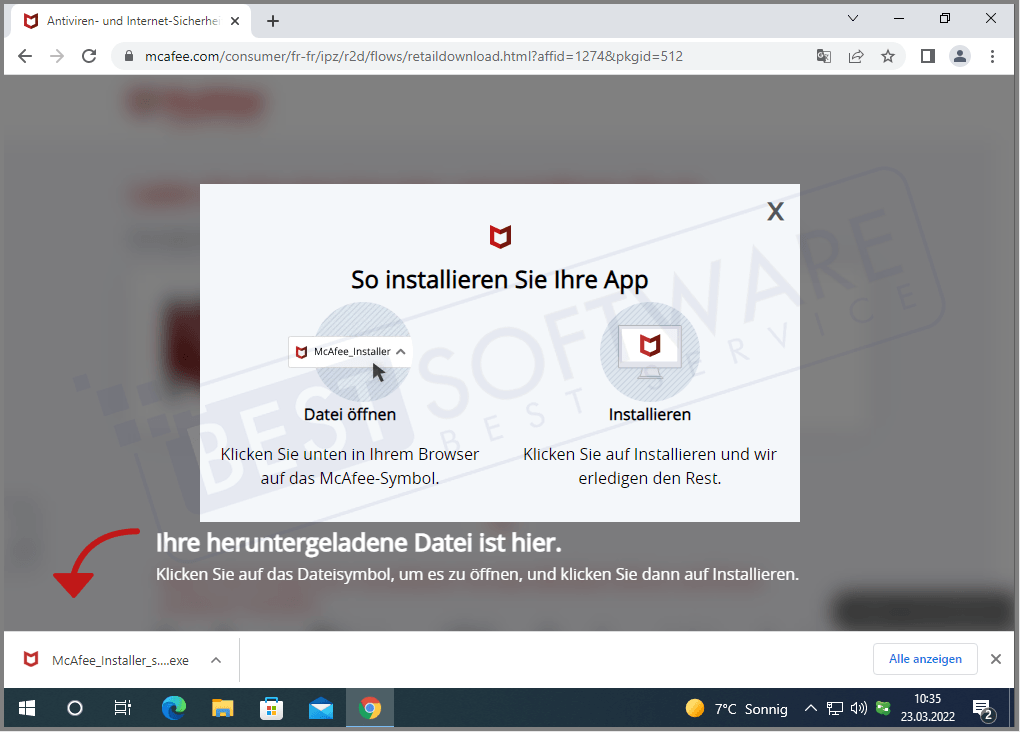 Step 8
Now click Yes.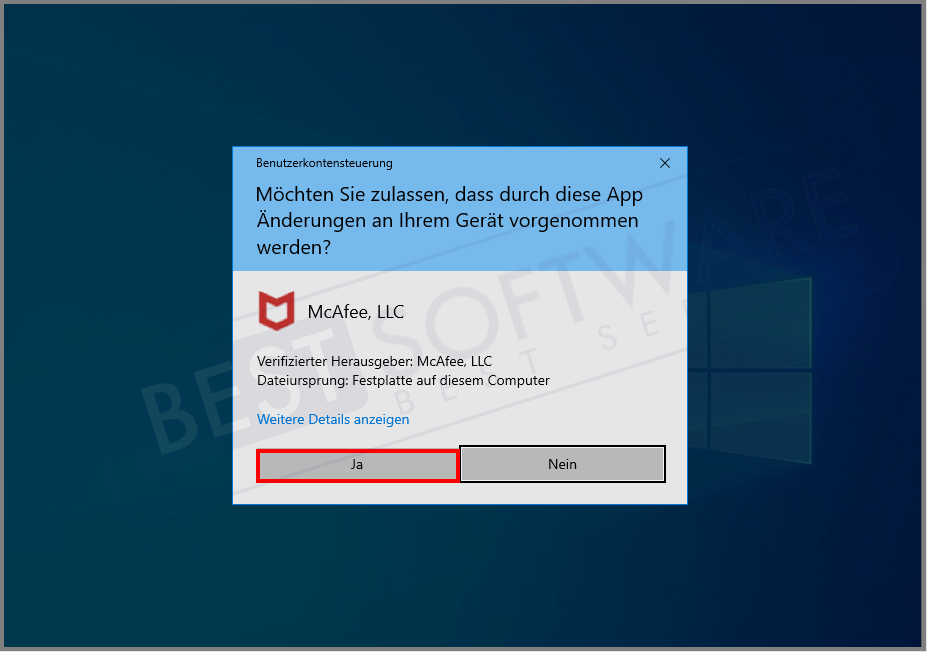 Step 9
Now click Install.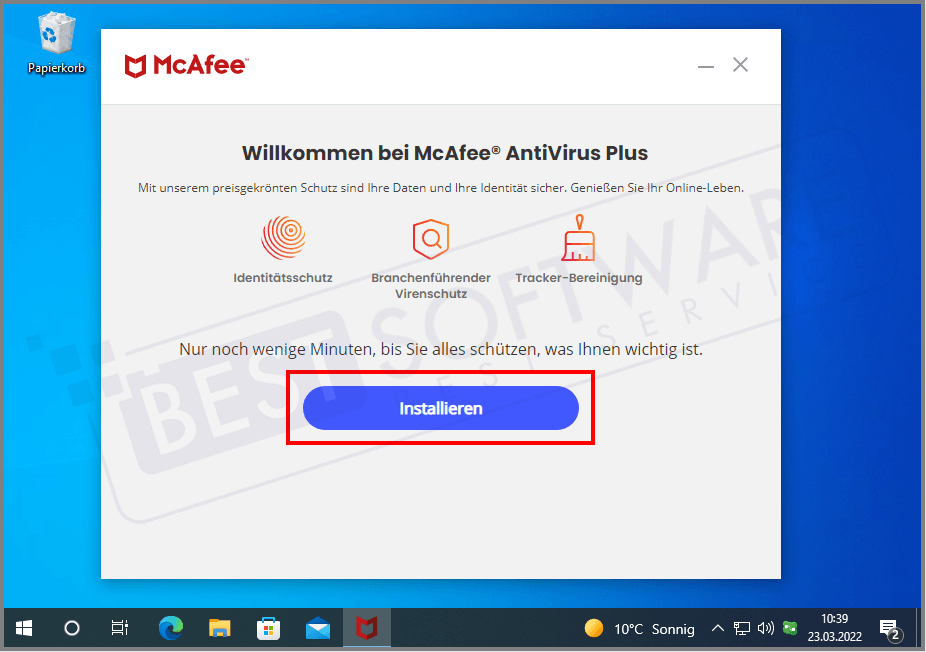 Step 10
Now click Installation Complete.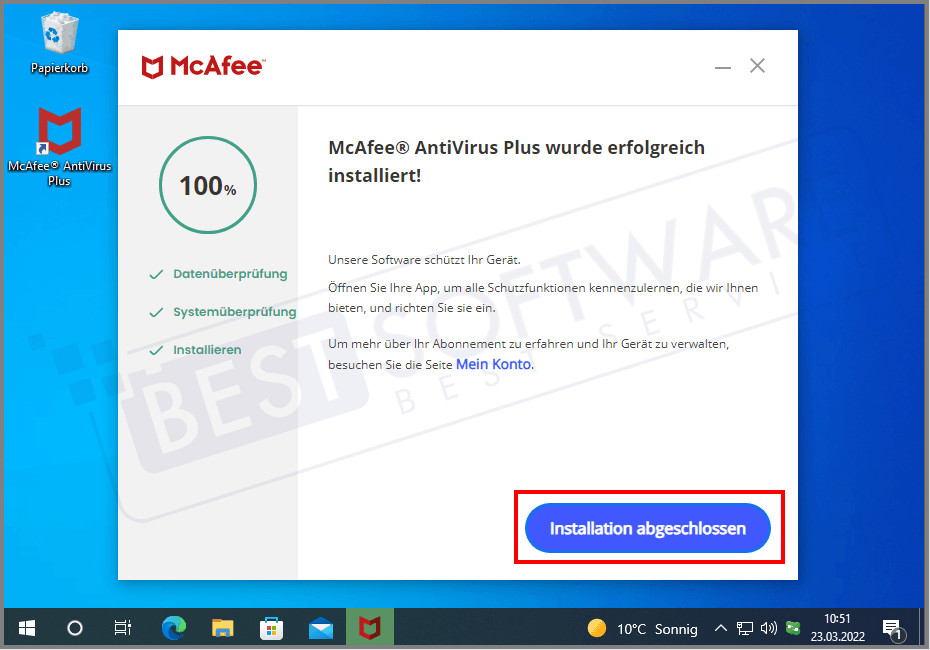 Step 11
Now select the My Subscription option in the Dashboard.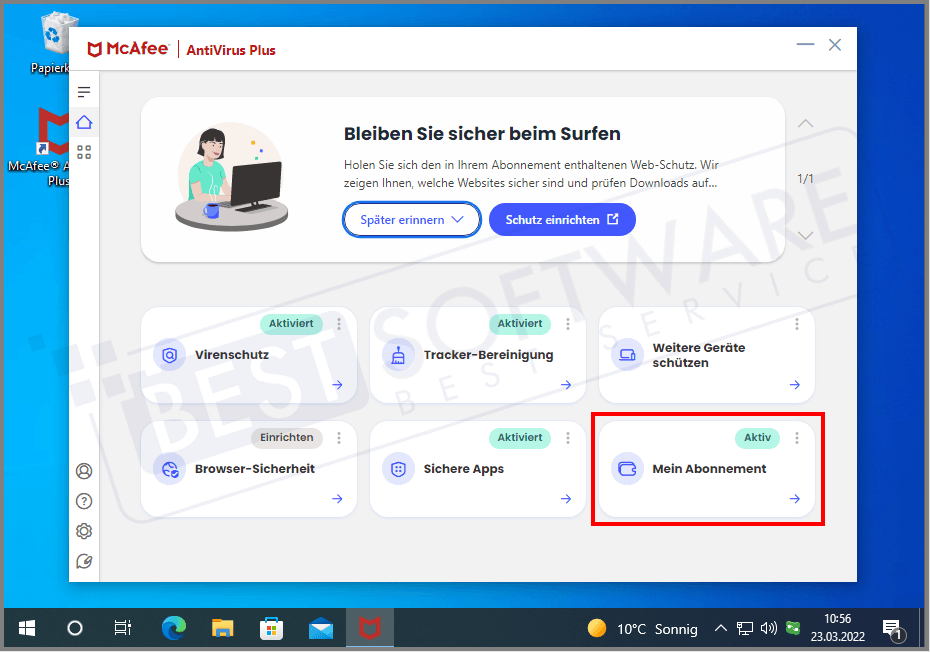 Step 12
Now you will see that your subscription has been added successfully. At the same time, you can also see your expiration date.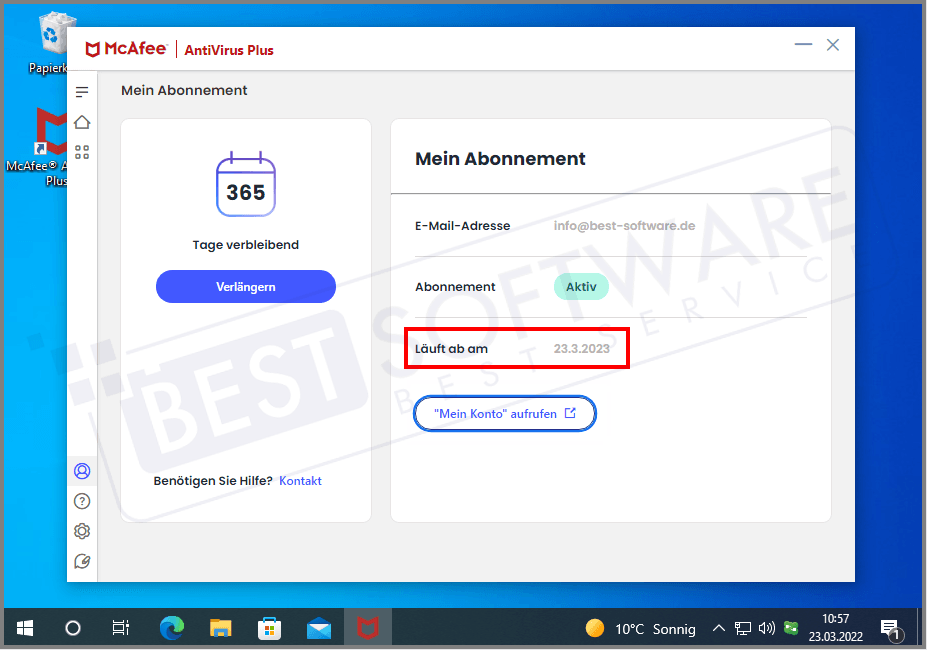 The anti-virus program is now successfully installed and activated.
We wish you a lot of fun with your new virus protection!



Your product has been successfully activated.
Thank you for shopping with us!
Please do not forget to send us a Rating leave it at!
Your Best-Software Team