This manual is valid for the following softwares:

✔ Norton Security 3.0
✔ Norton Security 360


Step 1
In order for an error-free installation to take place, you must uninstall all other pre-installed antivirus programs from your computer. This step is necessary because otherwise the Norton cannot be installed.
Step 2
Open the download link we sent you by email and click on the "Download" button.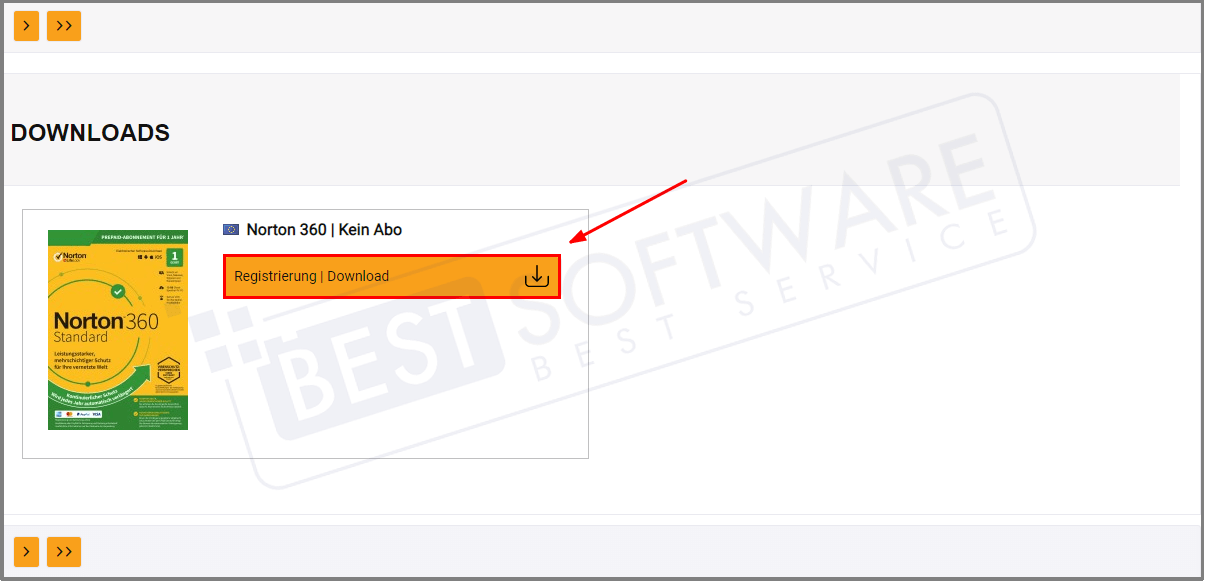 Step 3
You will now be redirected to the Norton website. Click on the yellow button "Enter product key" here.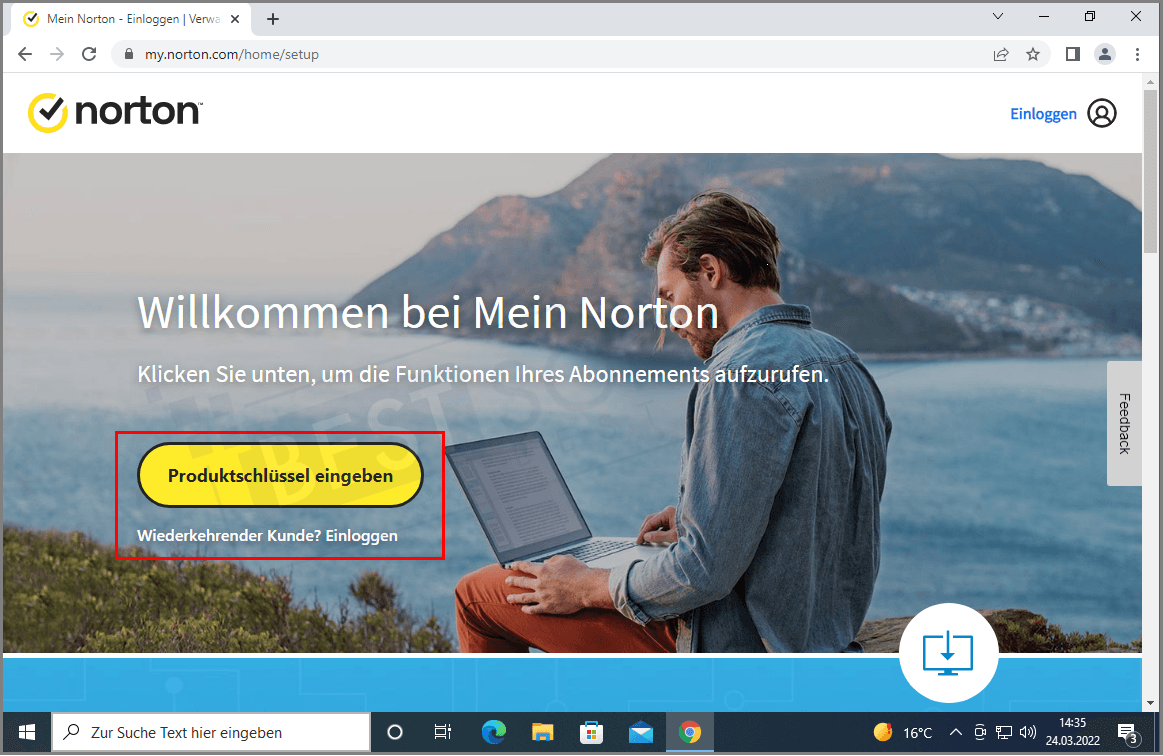 Step 4
Now log in with your Norton account. If you do not have an account, you can create one for free.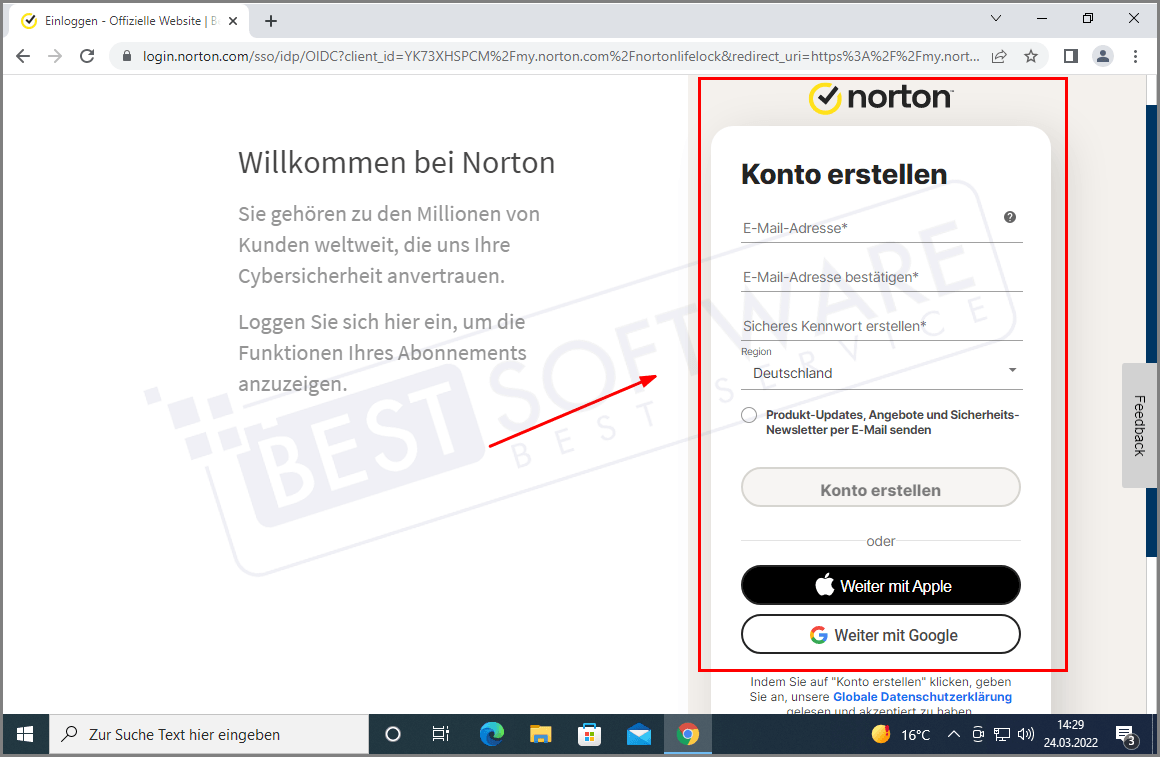 Step 5
Now enter the "product key" and click on the "yellow button" to the right of it.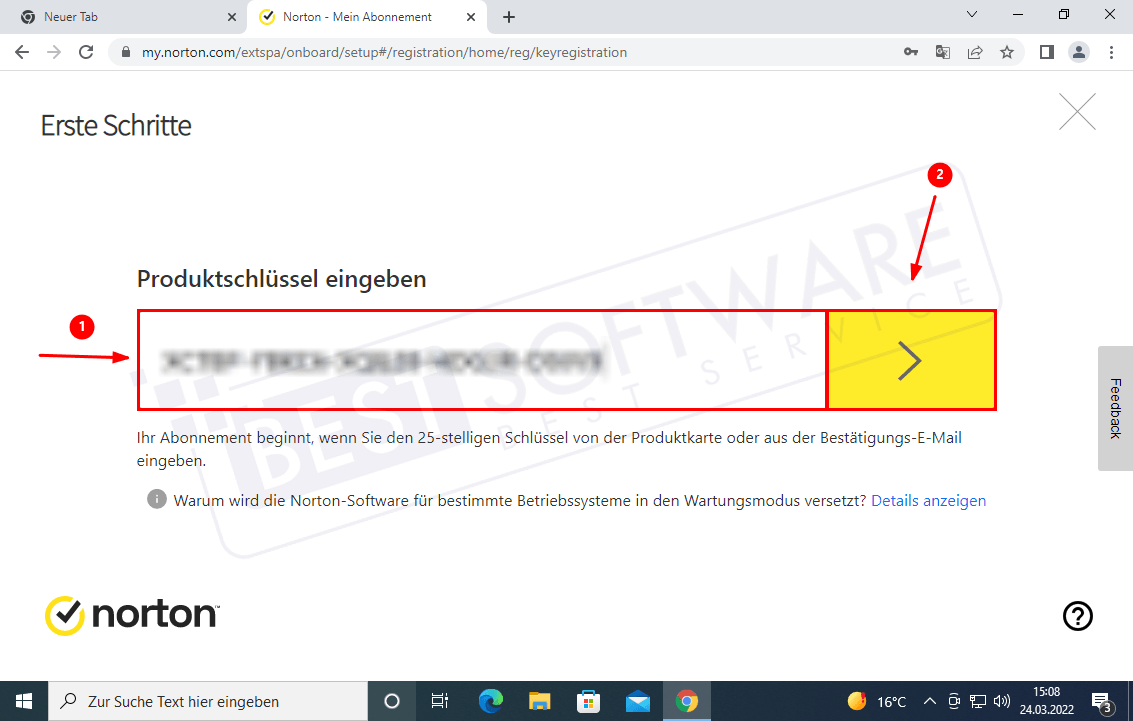 Step 6
In the next window, click "Skip".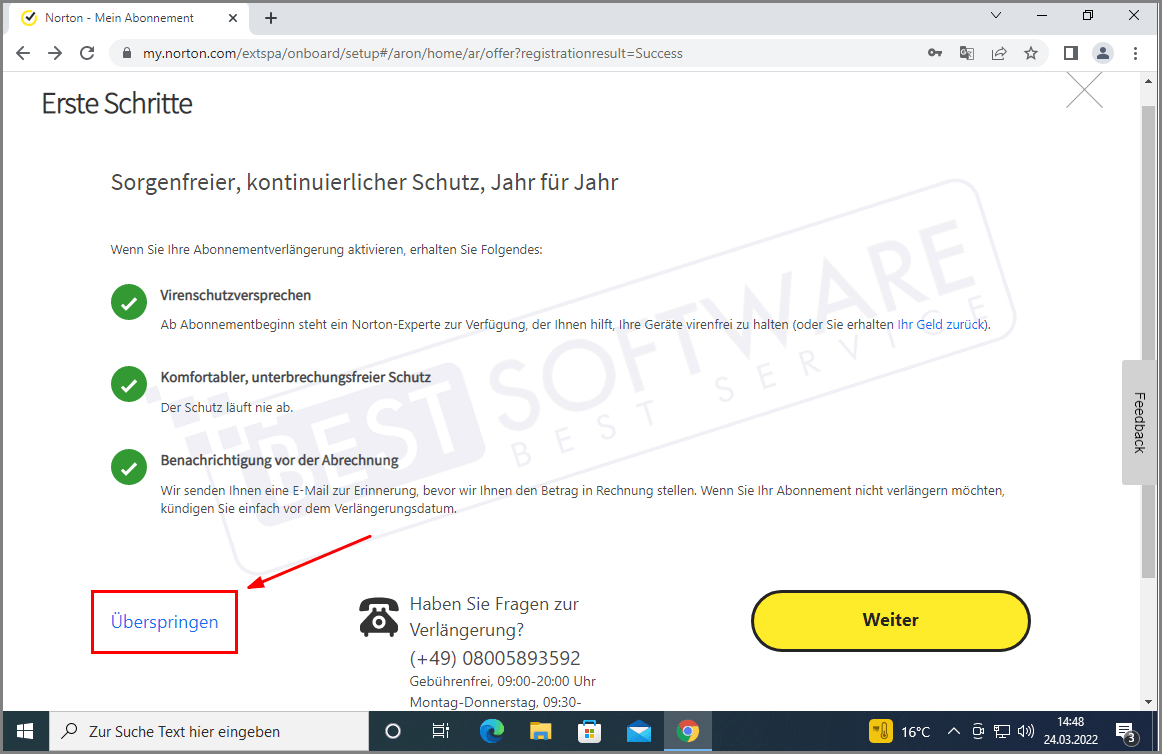 Step 7
Now click on "Agree and download".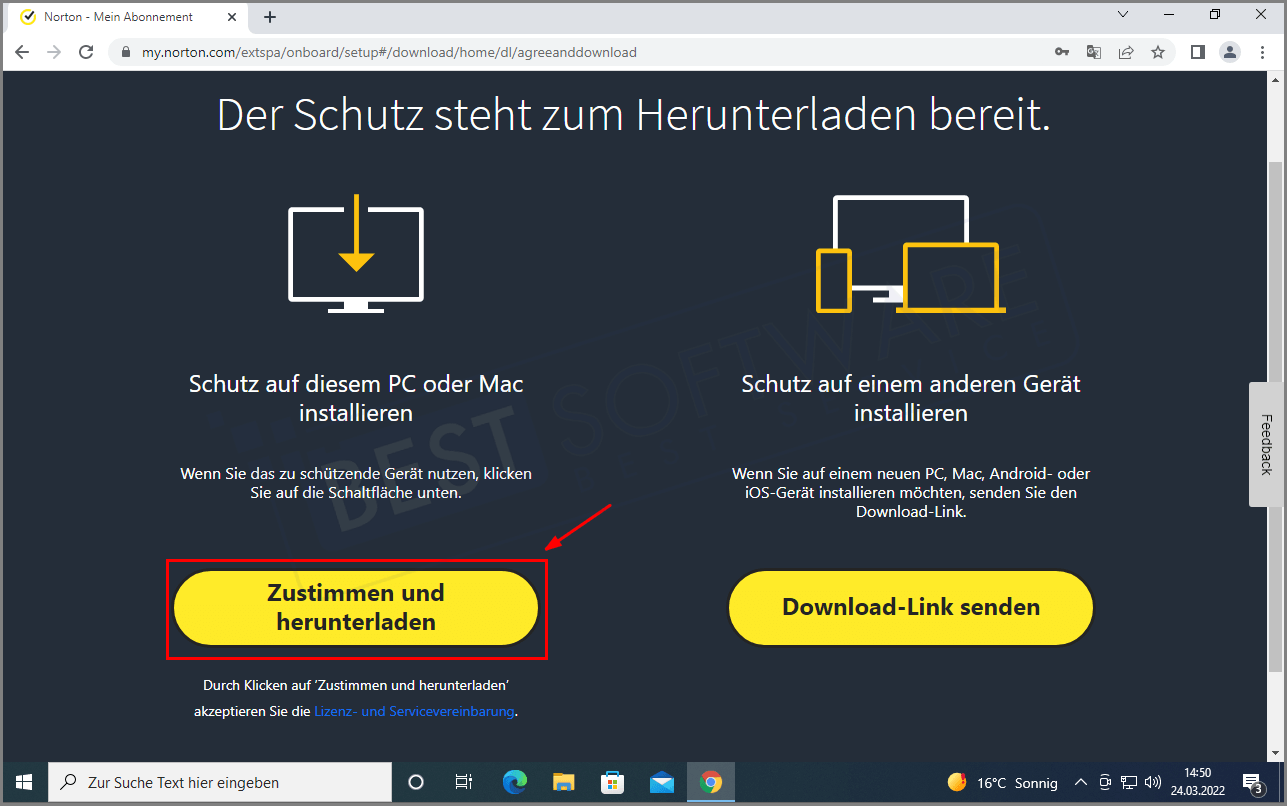 Step 8
Open the "Explorer", go to the "Downloads" tab and then launch the "Software".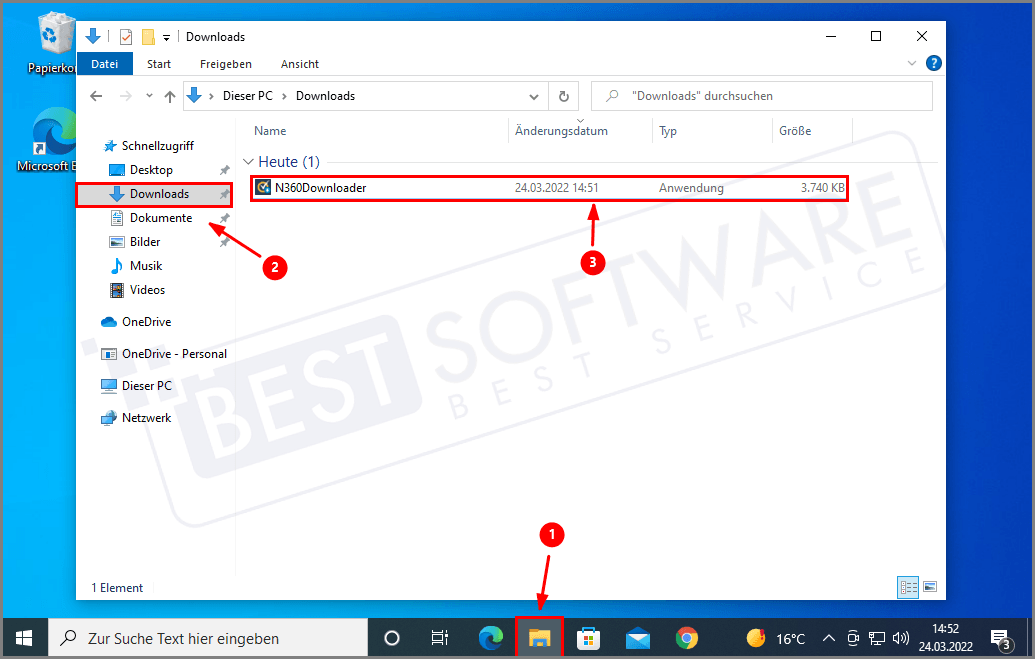 Step 9
The installation is now prepared.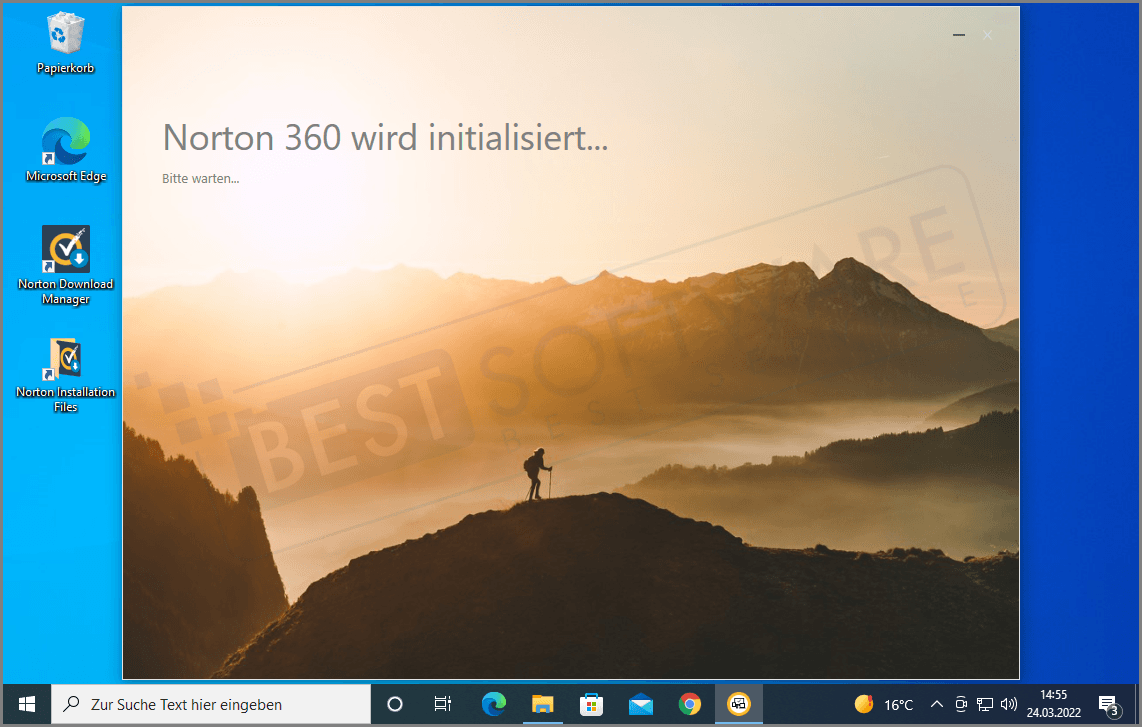 Step 10

Now click Yes to allow changes to be made to your device.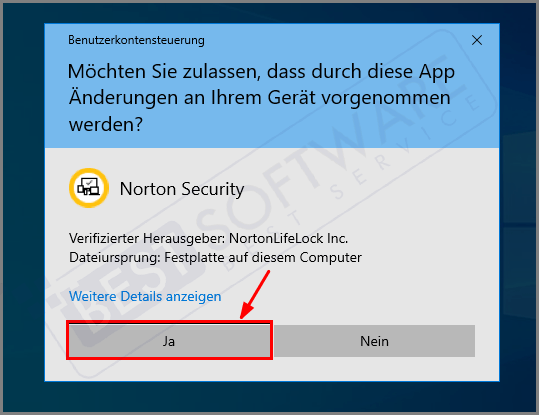 Step 11
Now click on "Install" so that the installation can now begin.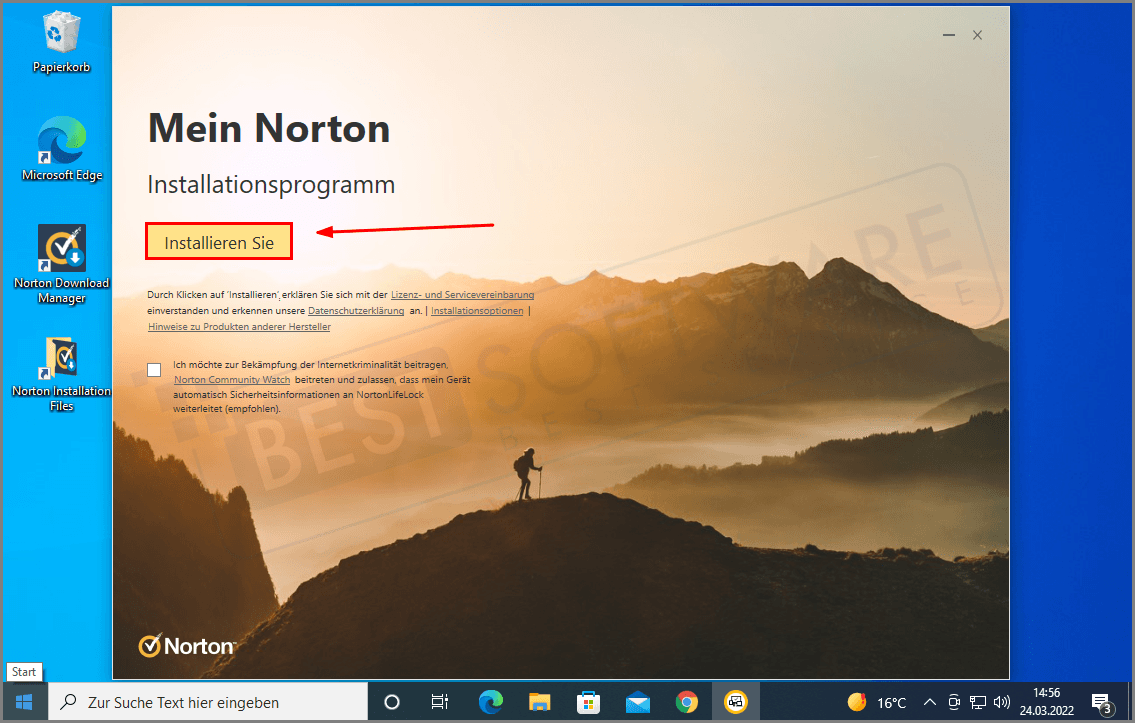 Step 12
You will now be prompted to fight cybercrime. Click "Maybe later" here.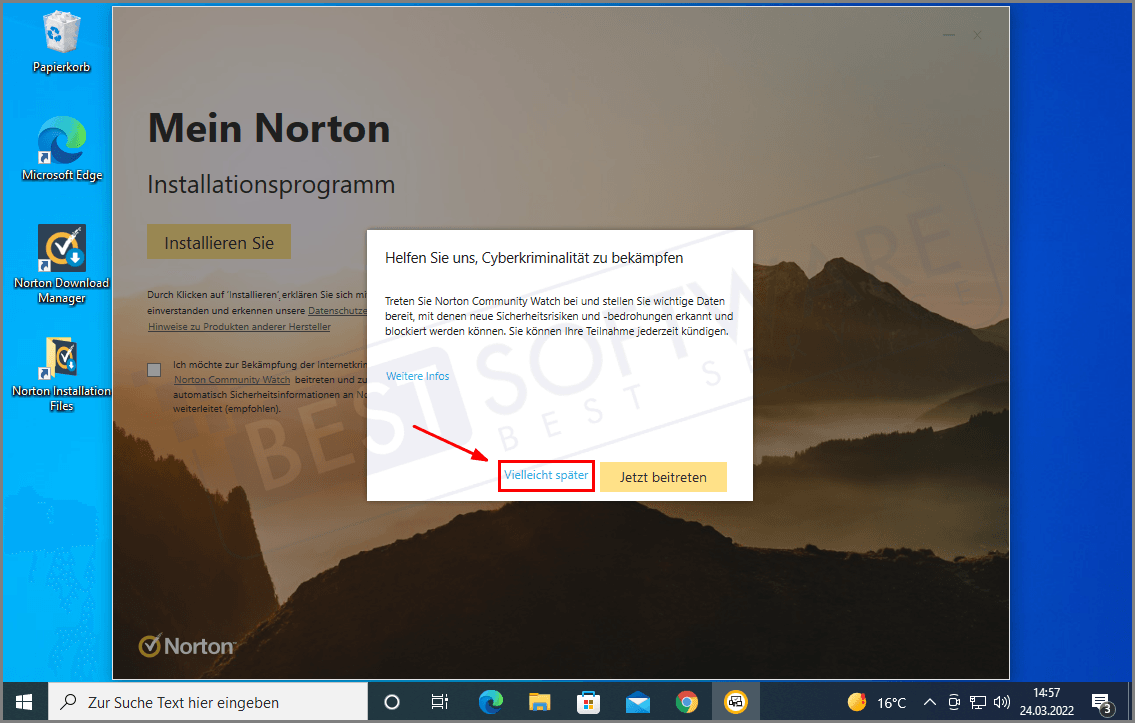 Step 13
The installation has now started. Be patient until the installation was successful.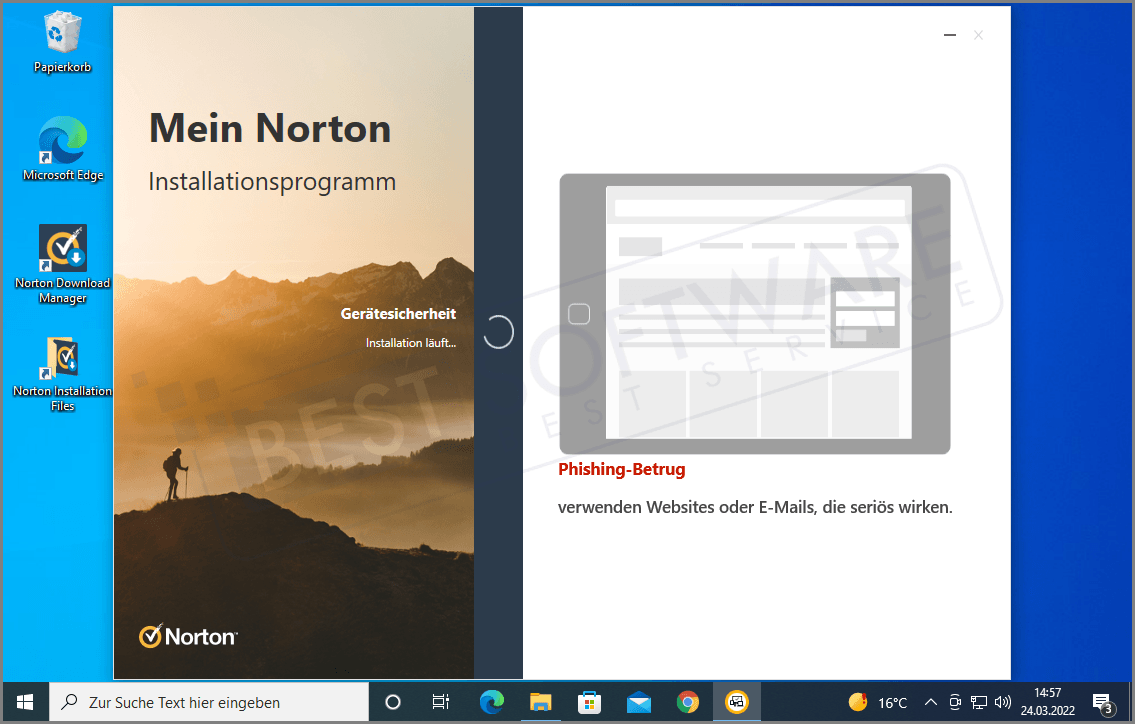 Step 14
Now click on "Activate cloud backup" and then on "Next".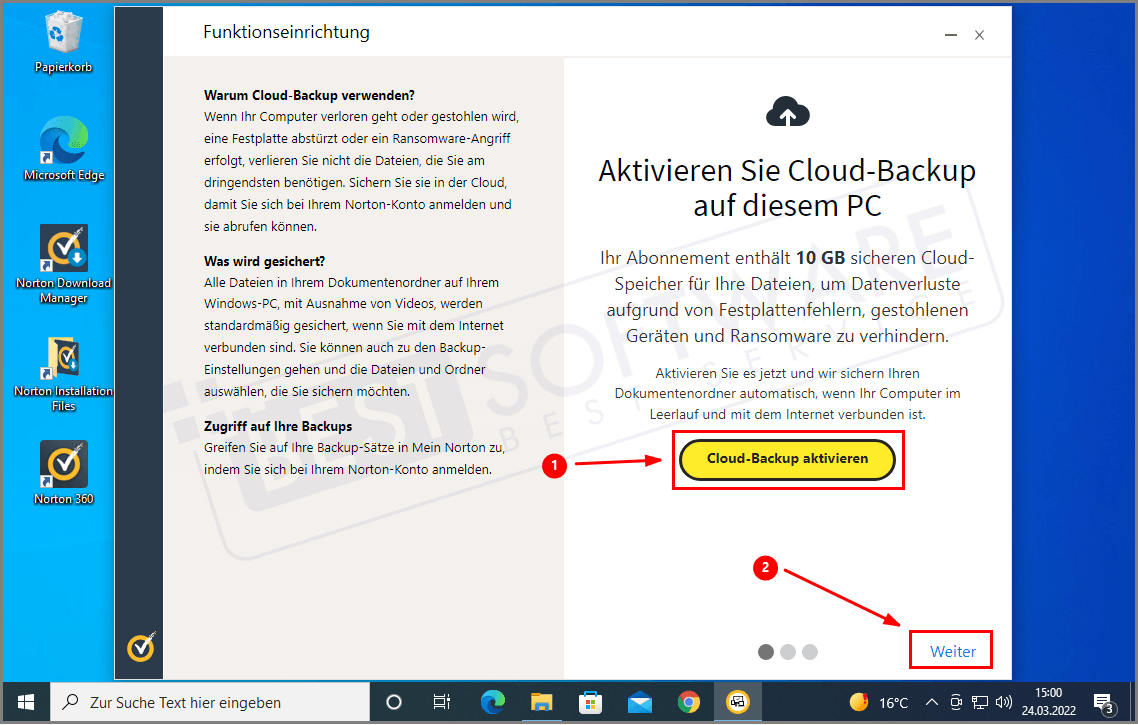 Step 15
Now click on "Automatic VPN (recommended)" and then on "Next".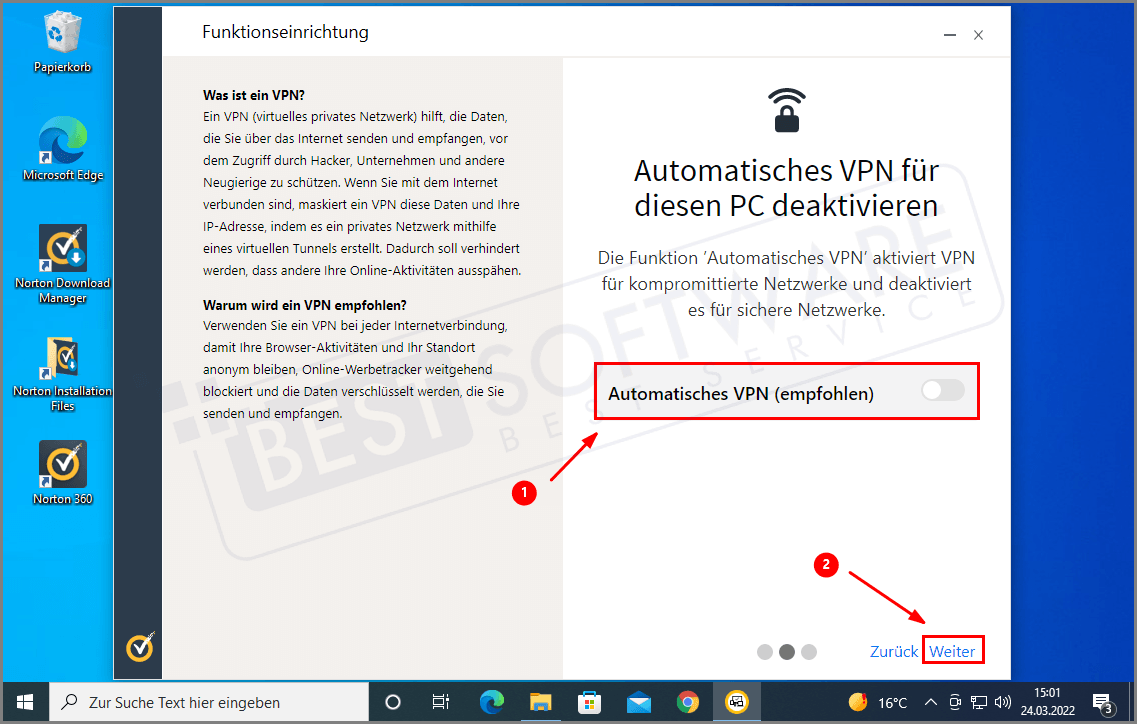 Step 16
Now click "Done" to complete the installation,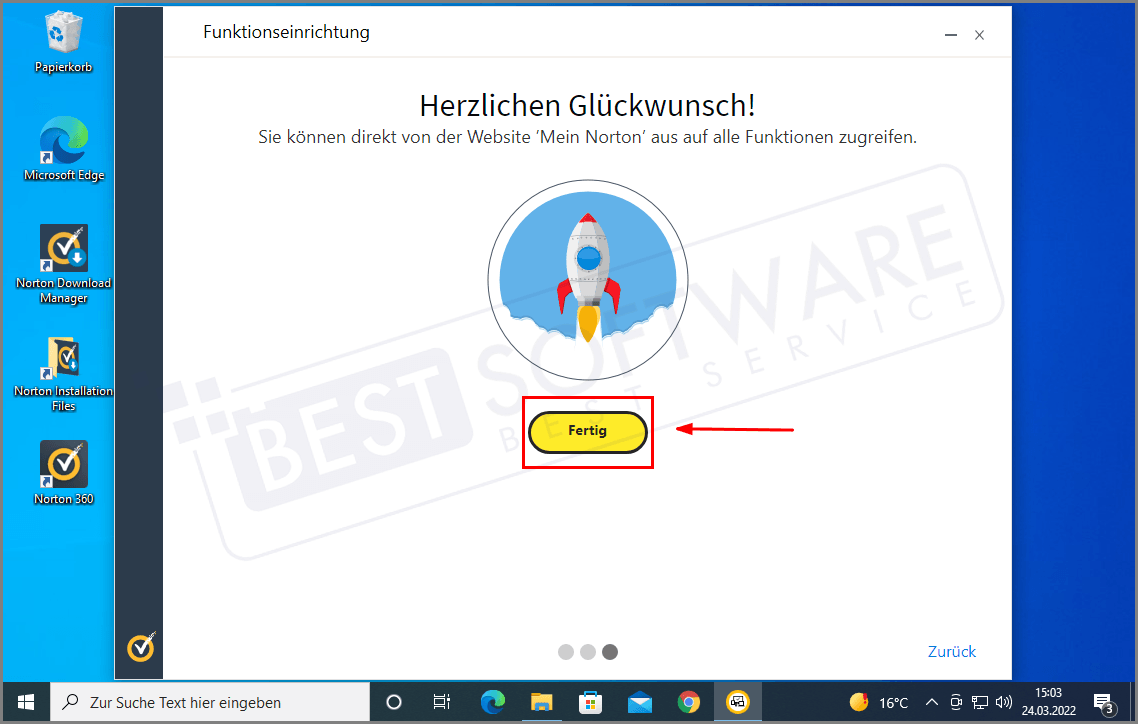 Step 17
Click "Log in" at the top left of the program.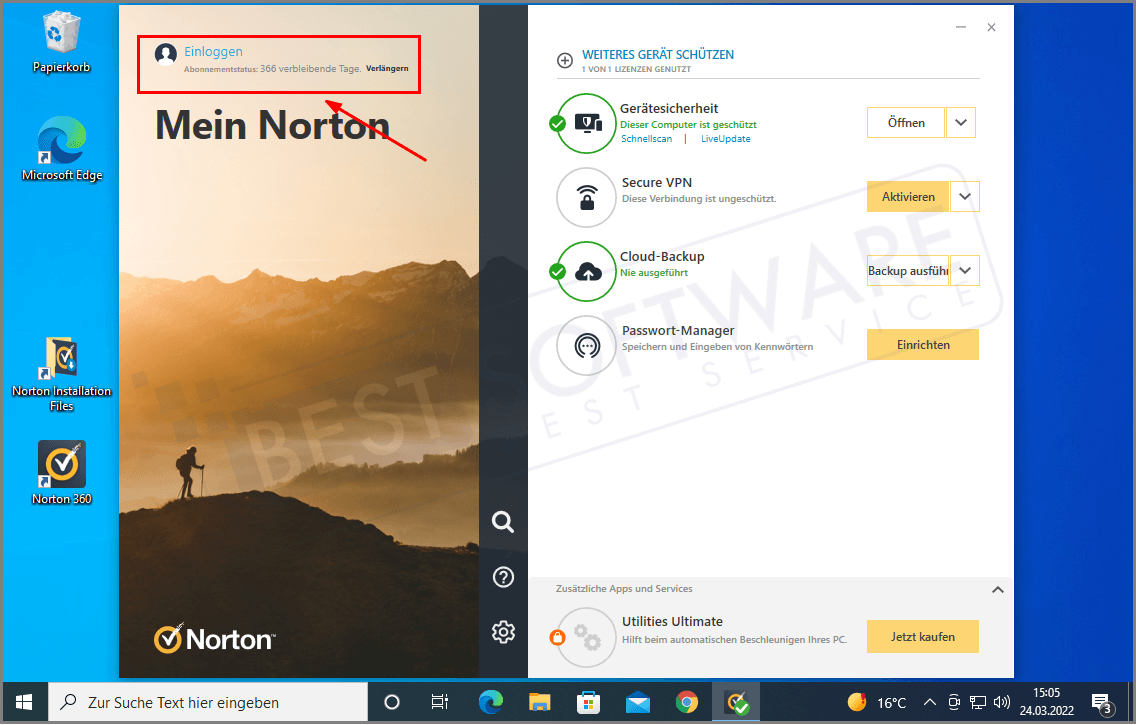 Step 18
Now log in to your Norton account.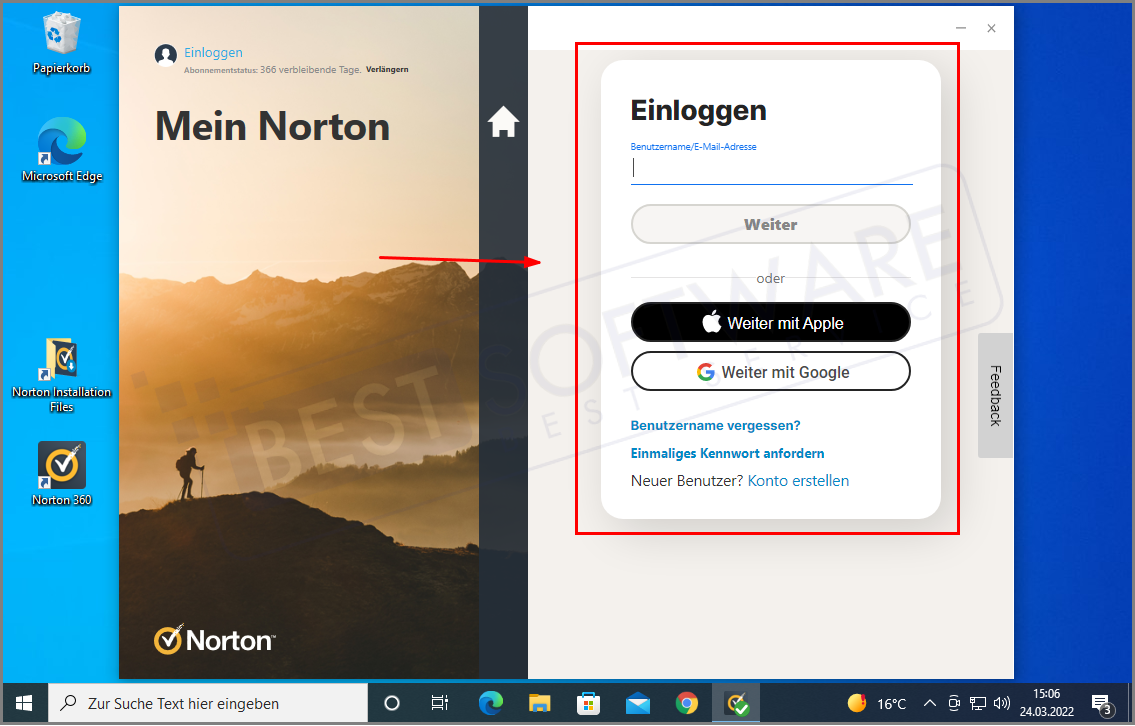 Step 19
Now you can use the Norton.