1. Convert / export PDF document
Open the desired PDF document and then go to "File" at the top left. (1)
Now select the option "Export". (2)
Then select the entry "Pages as" in the submenu.(3)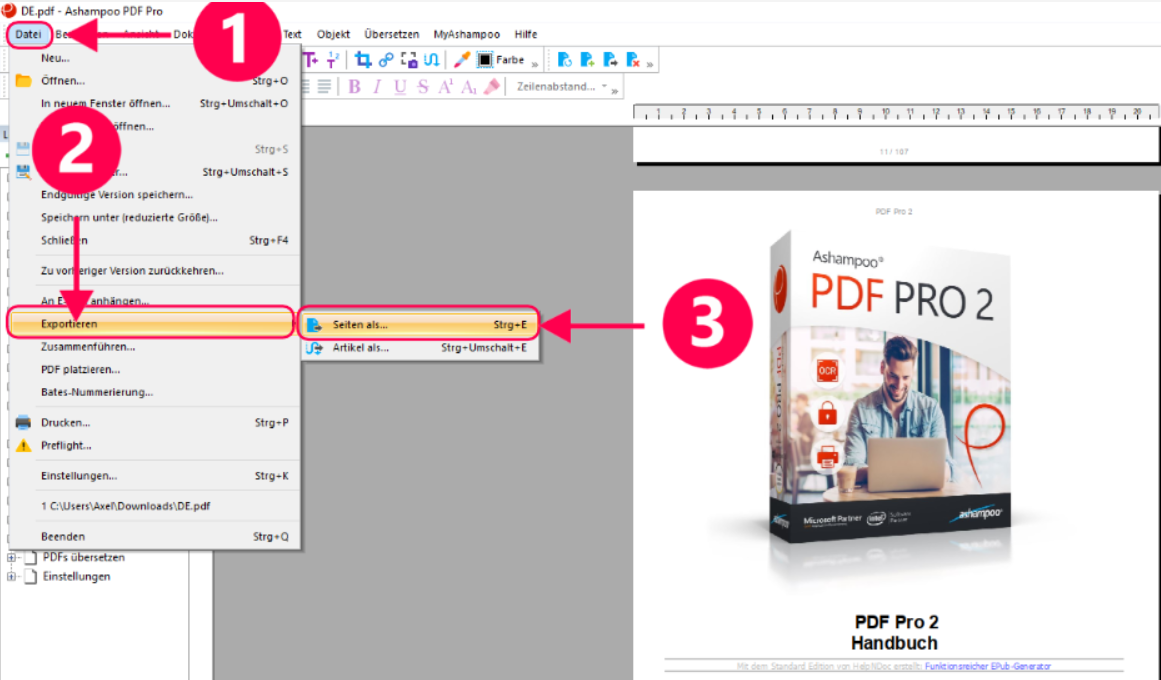 2. Change format
Now you get to the settings, where you can export different formats with Ashampoo PDF Pro 2. To do this, go to the "Format" button and click on it. (1)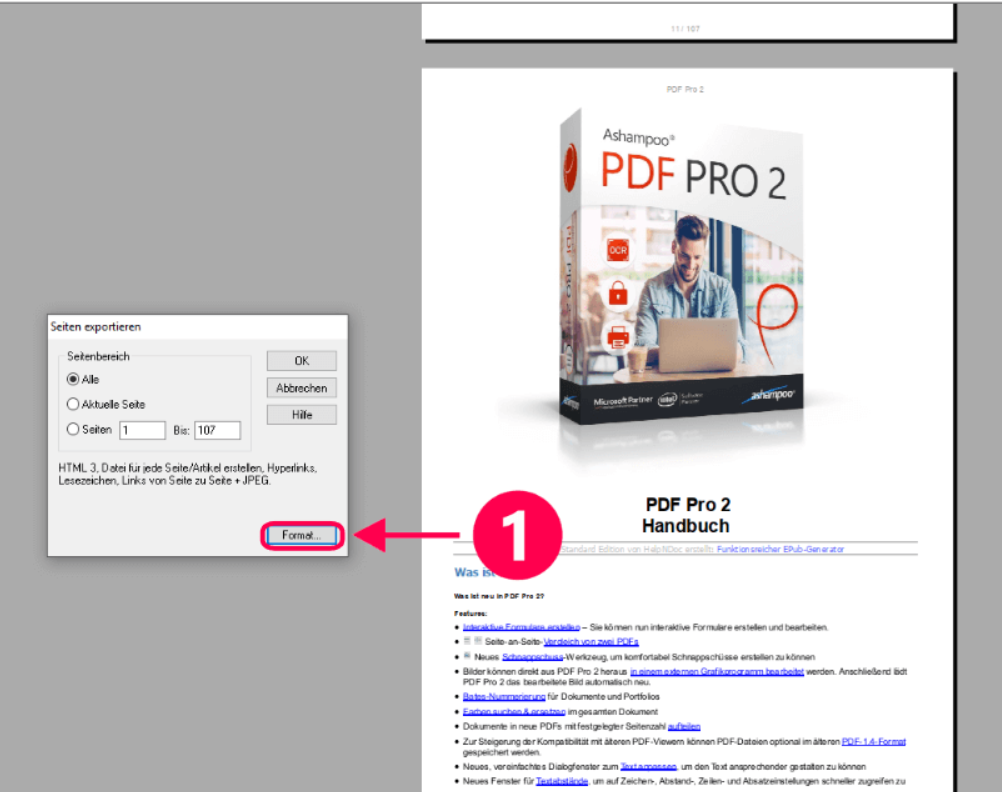 3. Set Microsoft Word format
You can now choose from a wide variety of formats "Microsoft Word" select. (1)
Then click on "OK" to accept the format. (2)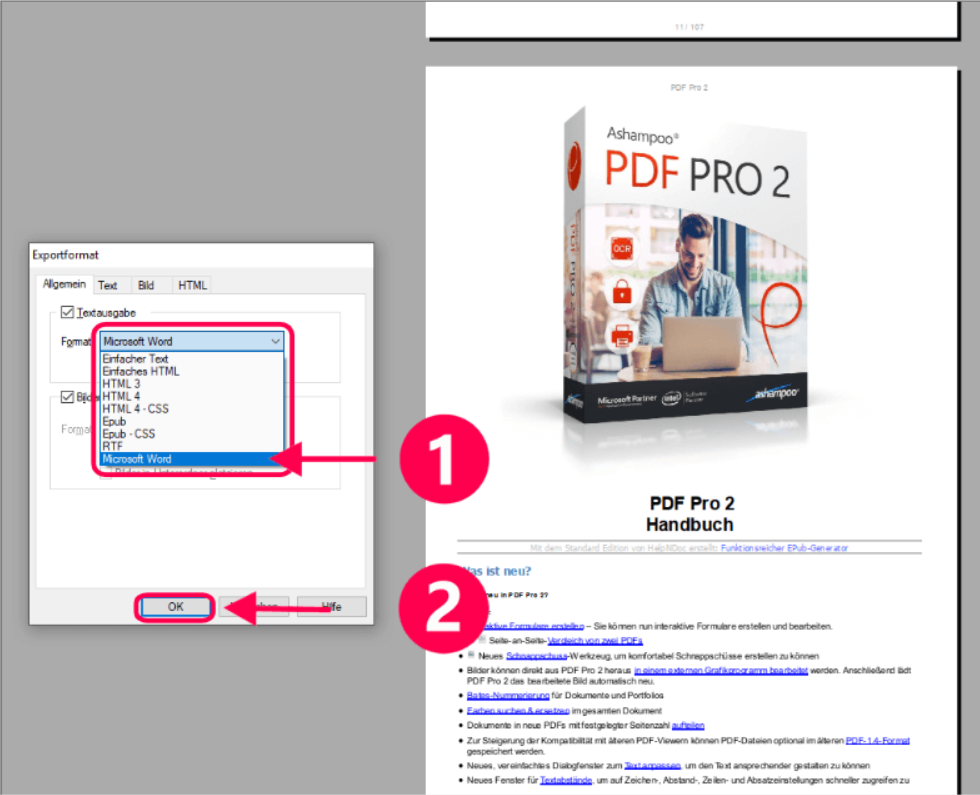 4. Export starten
Now press "OK" again (1)
Now Ashampoo PDF Pro 2 export each individual page into a Word document.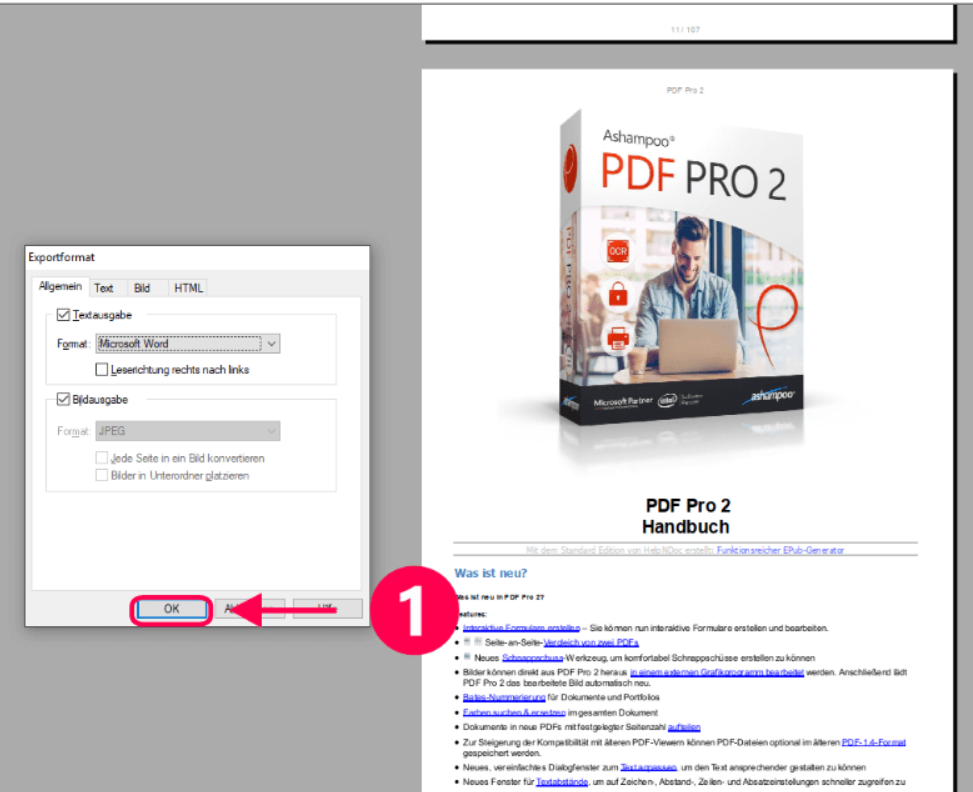 5. Selection of the storage location
In the last step you can choose where you want to save your Word document. (1)
You can then confirm this with "OK". This saves each individual Word file. (2)
For further conversions you can also use the key combination "Ctrl+E".
You can work with Ashampoo PDF Pro2 export different formats. The following are available: Text, RTF, TextMaker, various HTML formats and all common image formats.