Step 1
Go to our download page using the download link we sent you by email. There please click on "Login / Registration".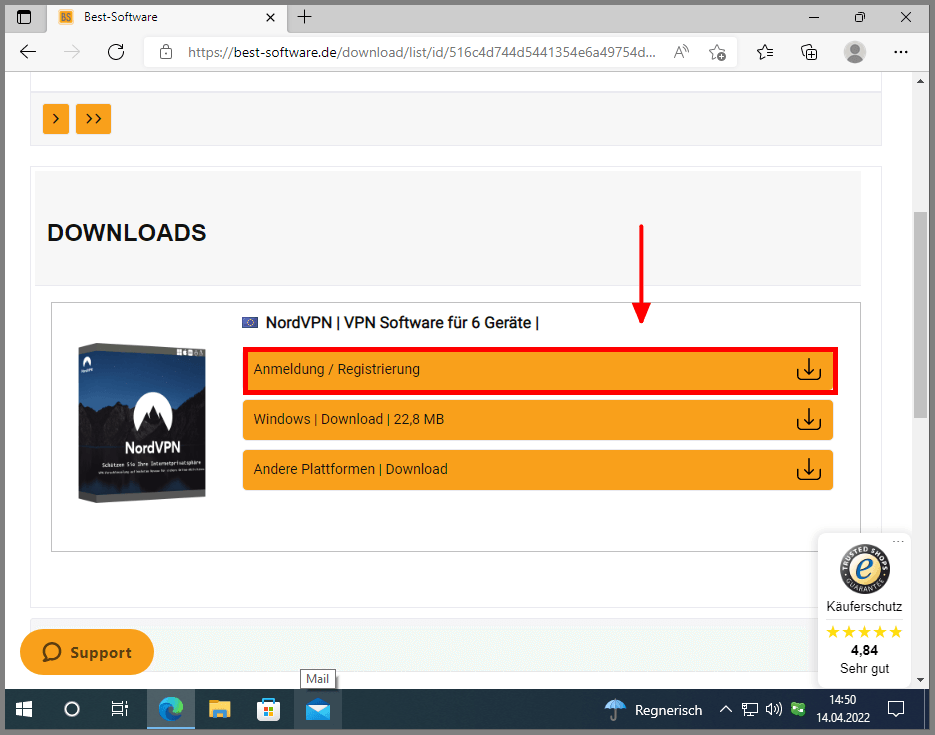 Step 2
You have now been redirected to the NordVPN page.
There you enter the product key / activation code that you received from us by mail. You also have to enter your mail address there. If you already have a NordVPN account, the license will be assigned to your account.
If you do not have a NordVPN account yet, an account with the given mail address will be created automatically.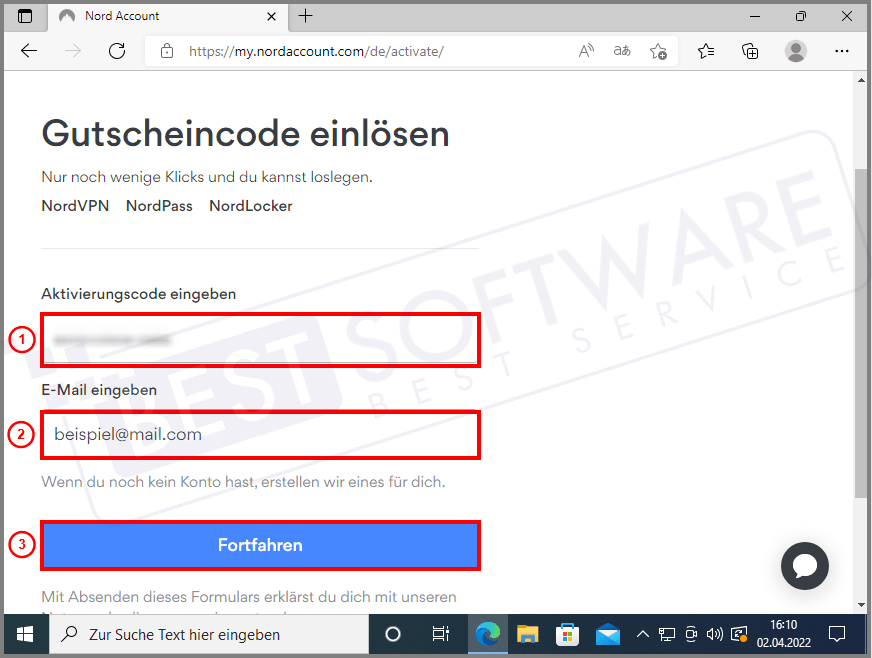 Step 3
Log in to your NordVPN account via the https://my.nordaccount.com/de/dashboard/ page. Select "Downloads" on the left side and then click "Download App".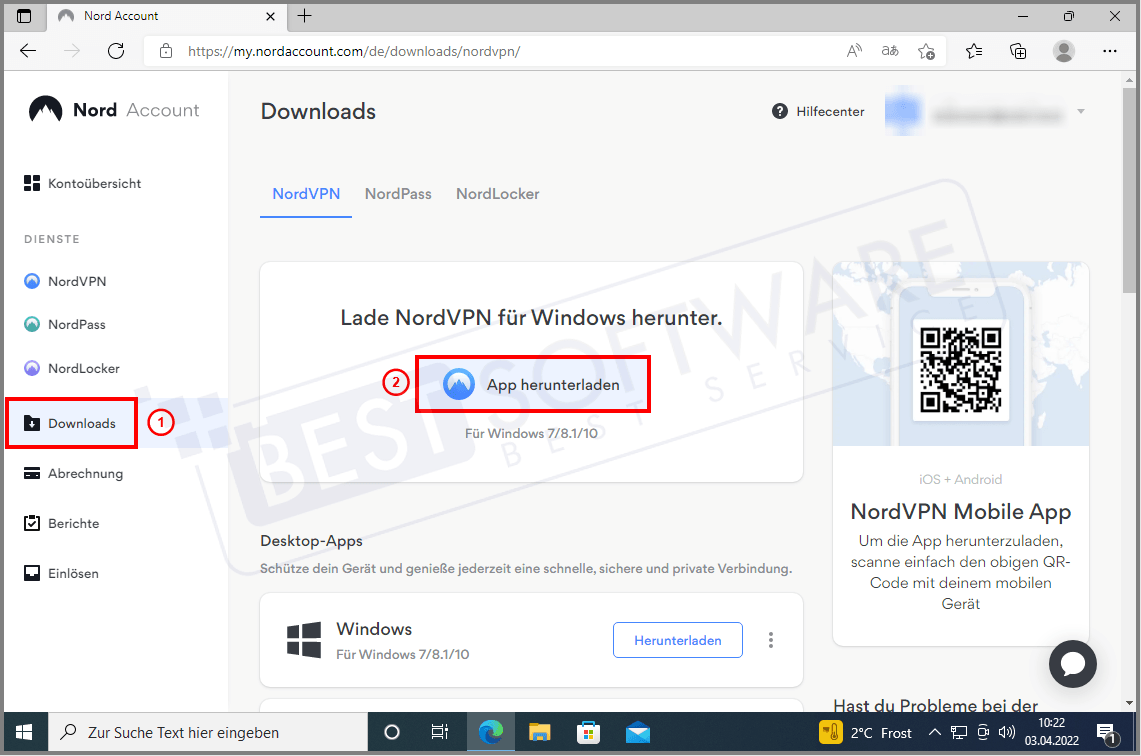 Step 4
Now open the "Explorer" and navigate to the "Downloads" tab. there you can start the "Installation file".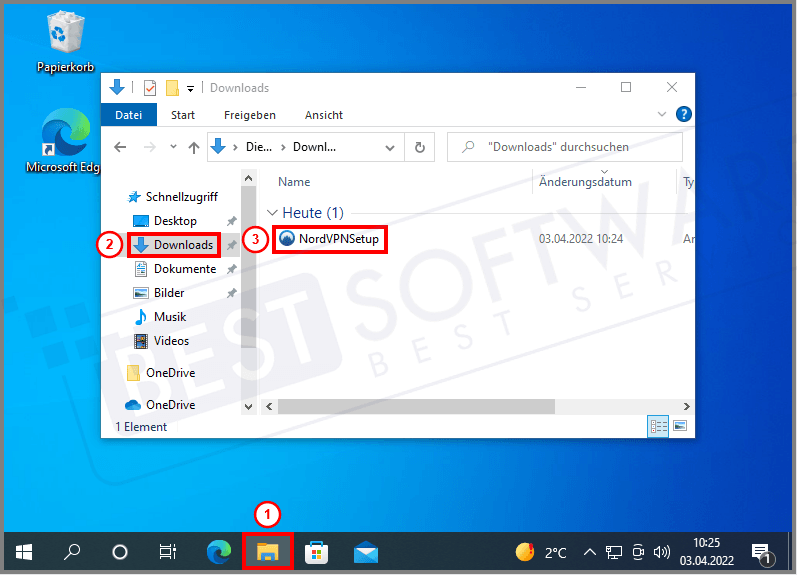 Step 5
Now click "Yes" to allow changes to be made in your device.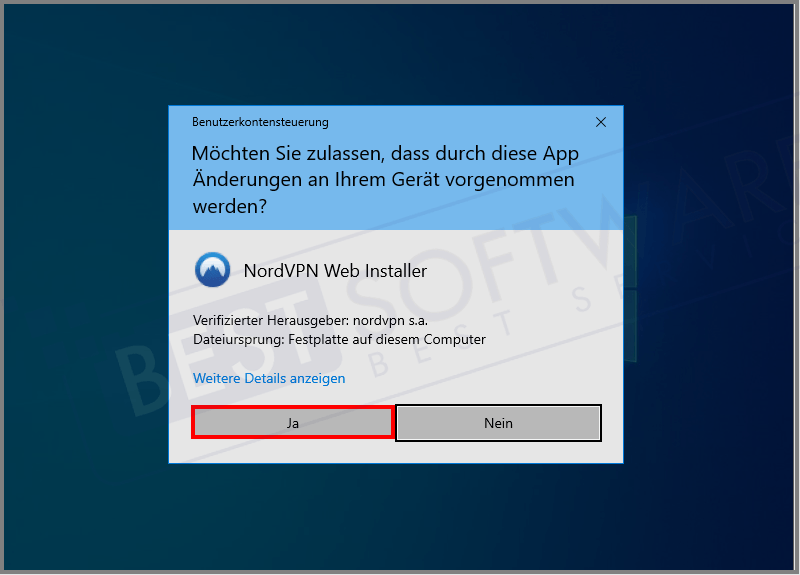 Step 6
Now click on "Next".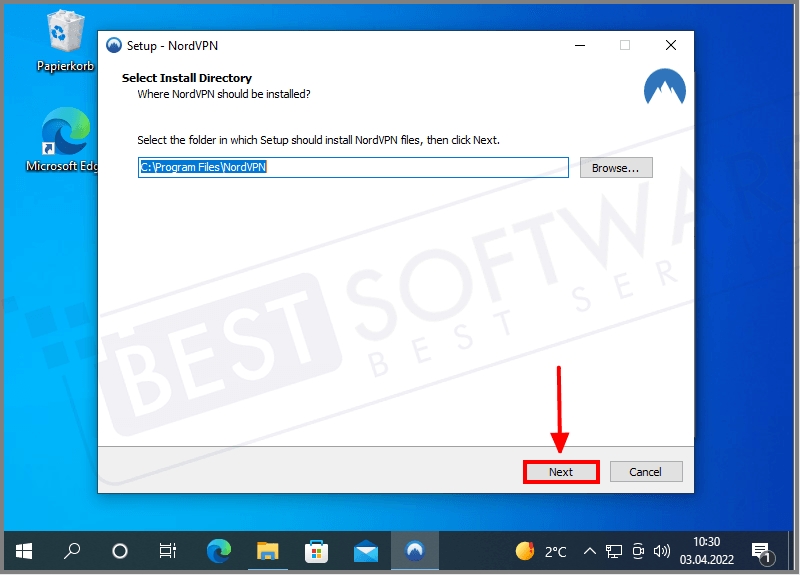 Step 7
Click on "Next" again.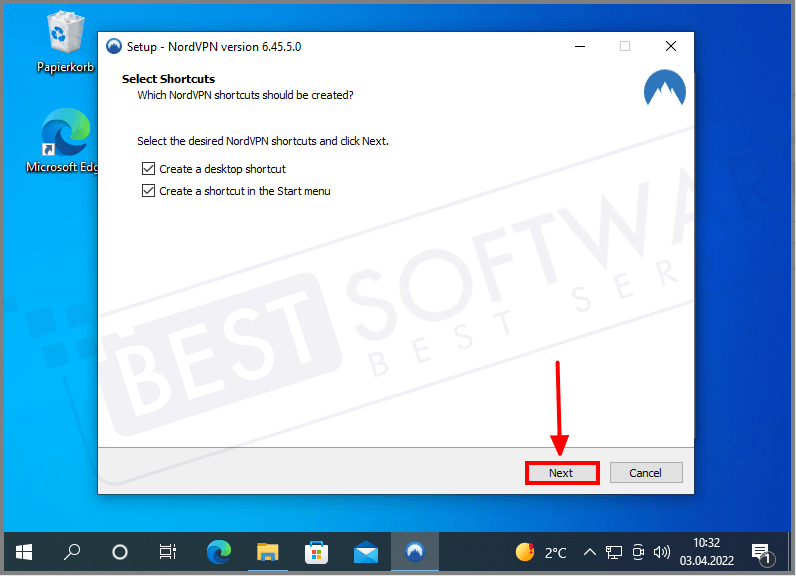 Step 8
Now click on "Install" to start the installation.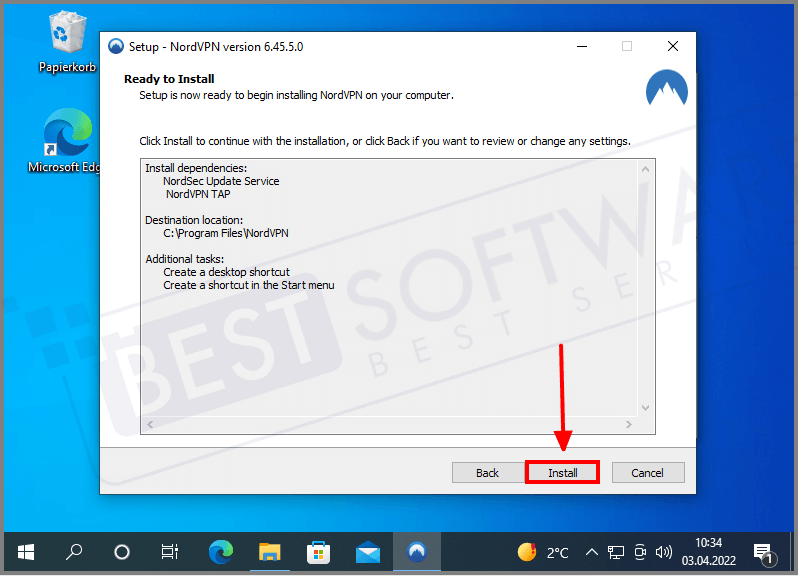 Step 9

Now wait until the installation is complete.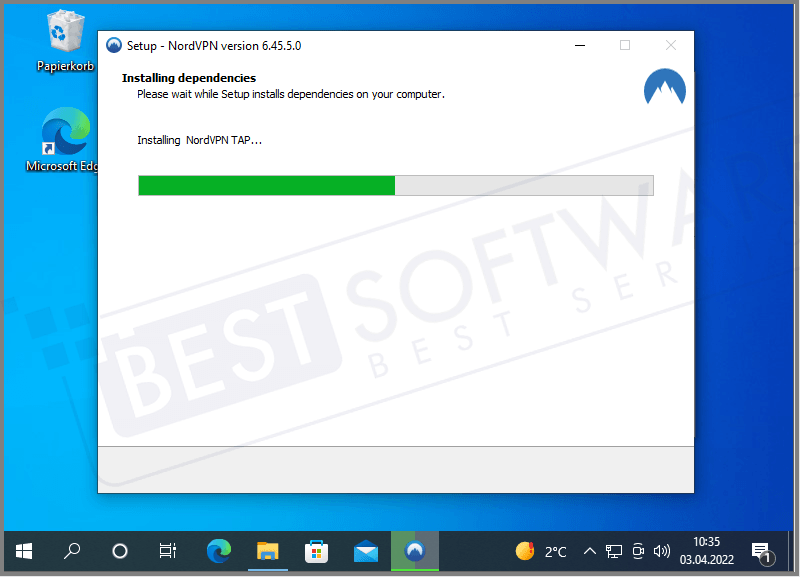 Step 10
Now click "Finish" to complete the installation.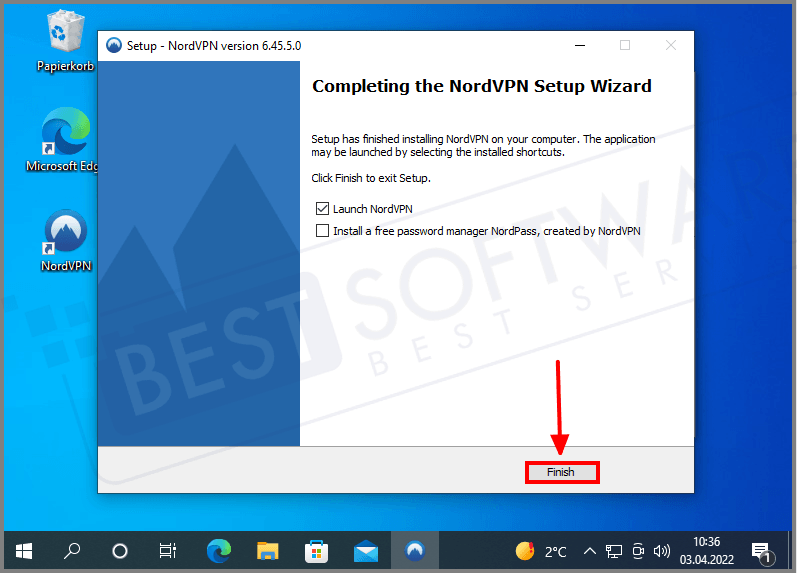 Step 11
Now you can log in with your NordVPN account and start surfing securely and anonymously.