In some cases, an activation may not work right away.
This may be due to the fact that the Microsoft servers are overloaded, offline or generally unavailable. Another reason for this can be an insufficient Internet connection.
Follow these instructions to set up your Betriebssystem nevertheless to activate.
Step 1
Press the Windows/Start + R keys on your keyboard simultaneously and enter slui 4 in the following window. Then click OK.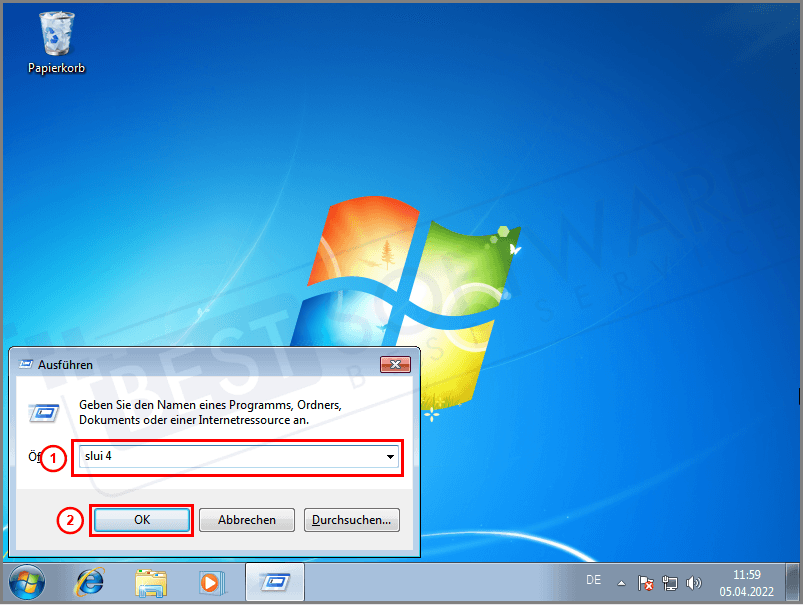 Step 2
Now you have the option to select Use automatic phone system.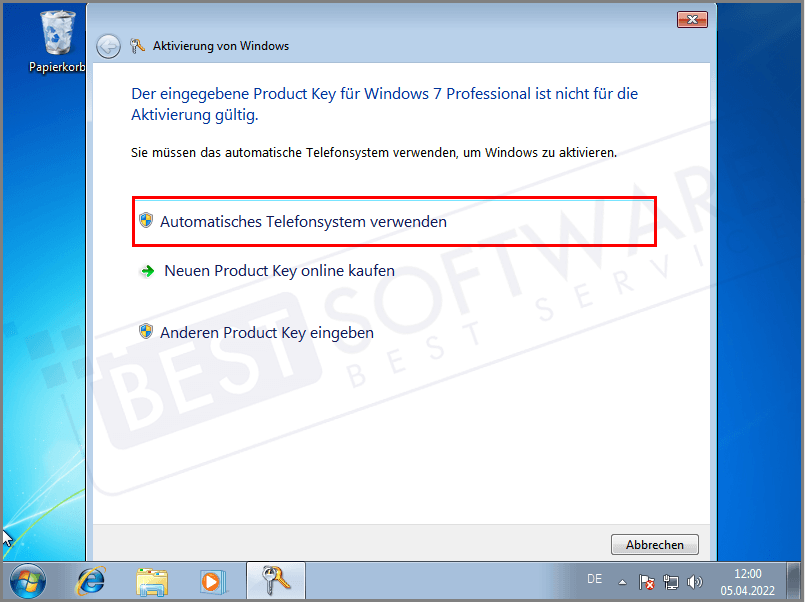 Step 3
Then you can select your region. In this example Germany. After that click Next.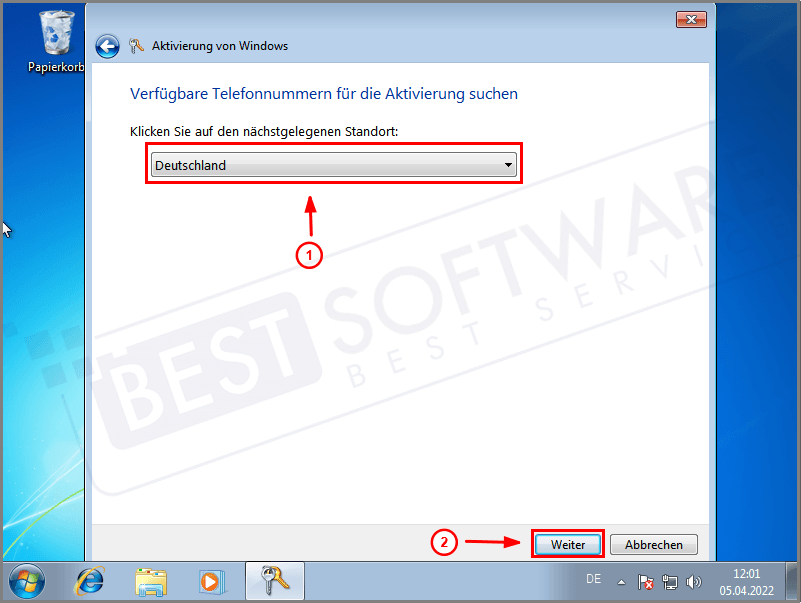 Step 4
Now you will see the installation ID . This consists of nine blocks of numbers.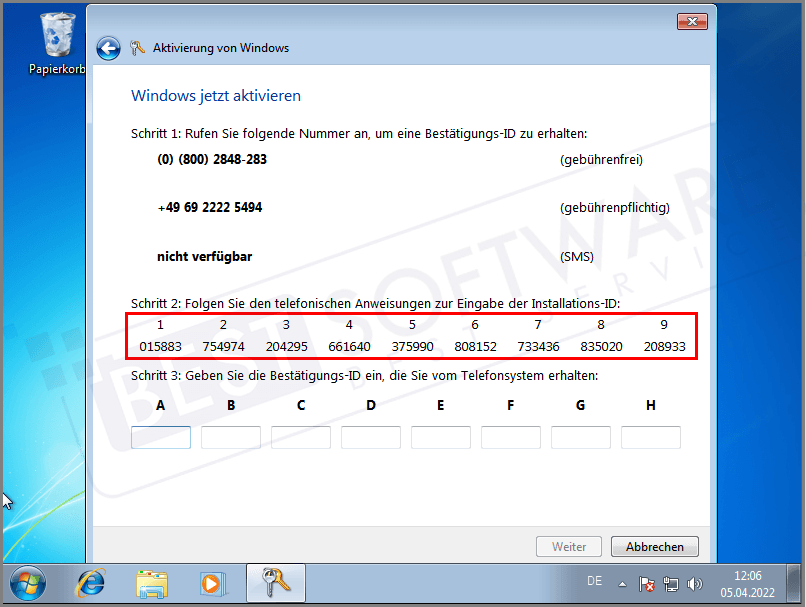 Step 5
Go to our activation portal (https://best-software.info) and enter the installation ID in the upper field and then click Ok. You will now be shown a confirmation ID.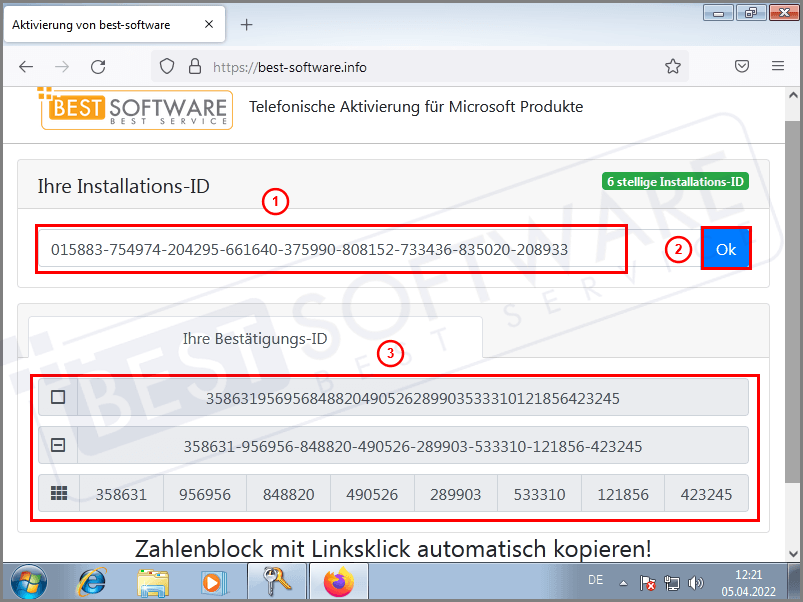 Step 6
Open the Windows Activation window and click Enter Confirmation ID. Now you can enter the confirmation ID. Then confirm this with Next.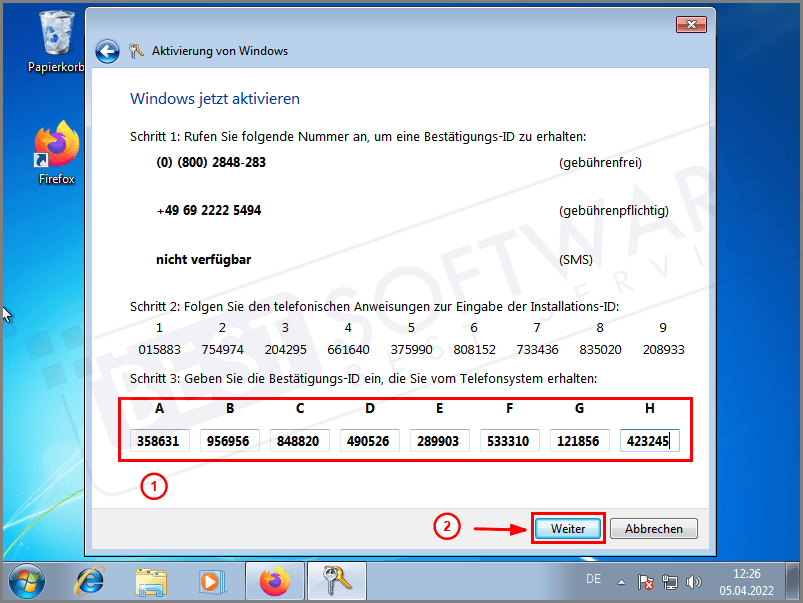 Step 7
Congratulations the activation was successful. Now click Close.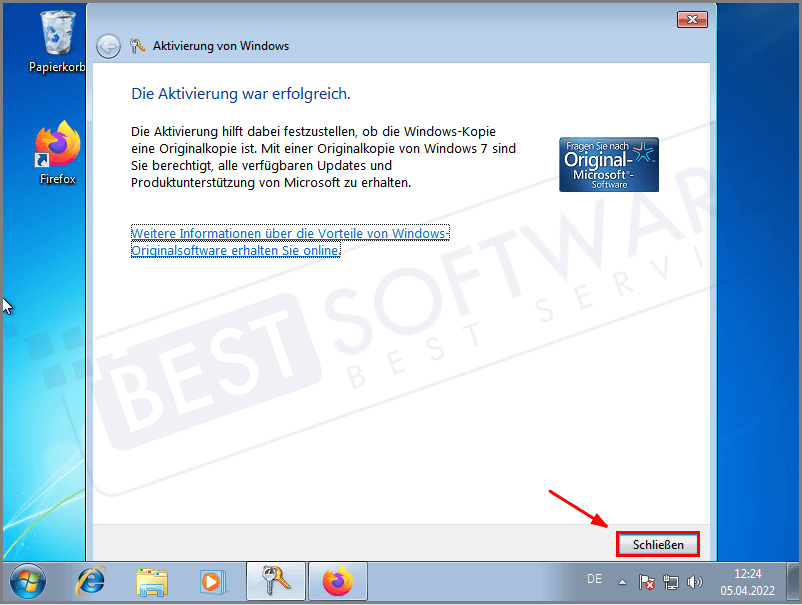 Step 8
To be sure whether it has been finally activated, proceed as follows:
Go to the Explorer folder, go to the Computer tab on the left.
Then right-click in the empty field and click Properties in the drop-down menu.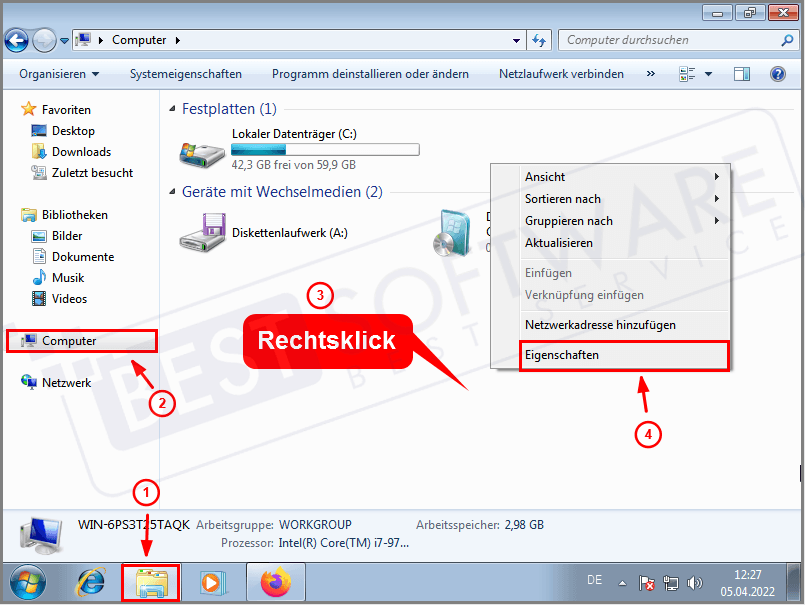 Step 9
Now the control panel says that the Windows Betriebssystem is activated.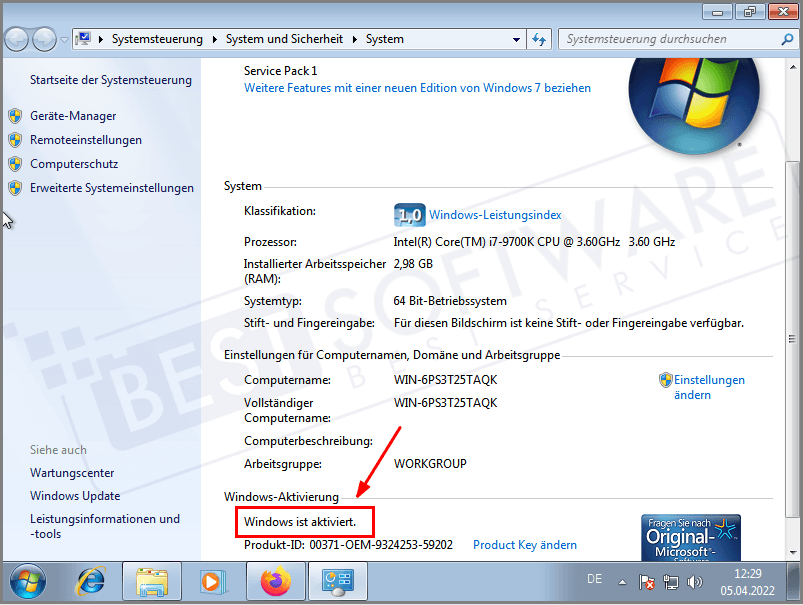 Your product was successfully activated.
Thank you for shopping with us!
Please do not forget to send us a rating leave it at!
Ihr Best-Software Team