If you have received a voucher code from us, you can easily redeem it in the order process. Please proceed as follows.
1.Place the desired software in the shopping cart. Now you can select the option "Proceed to checkout" or "Edit shopping cart". Please click on "Edit shopping cart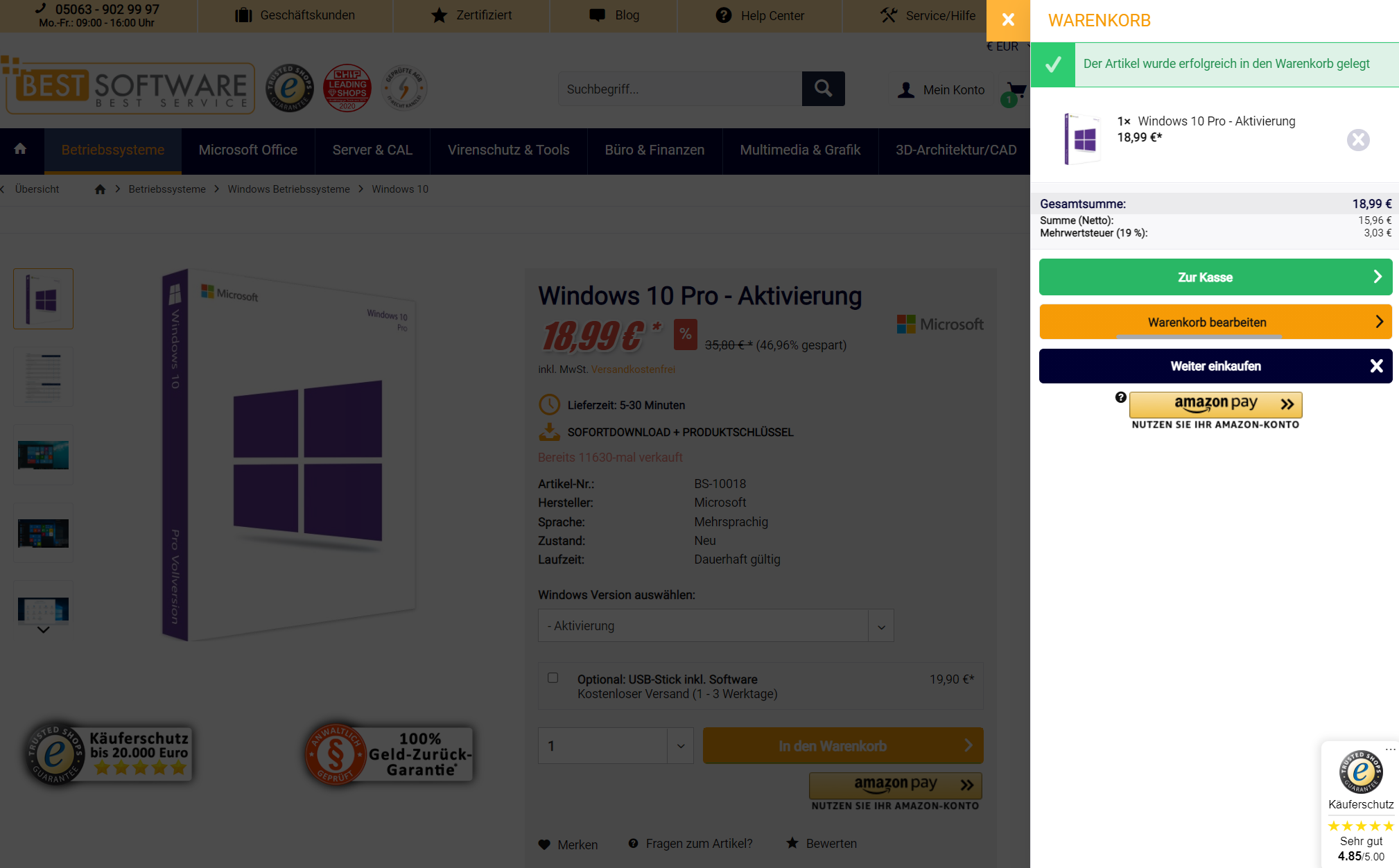 2. Now you can tick the box "I have a voucher". A window will now open where you can redeem your voucher code. You can then click on "Checkout" to continue the ordering process.