You will receive the download link directly after ordering on the website, as shown in the picture below.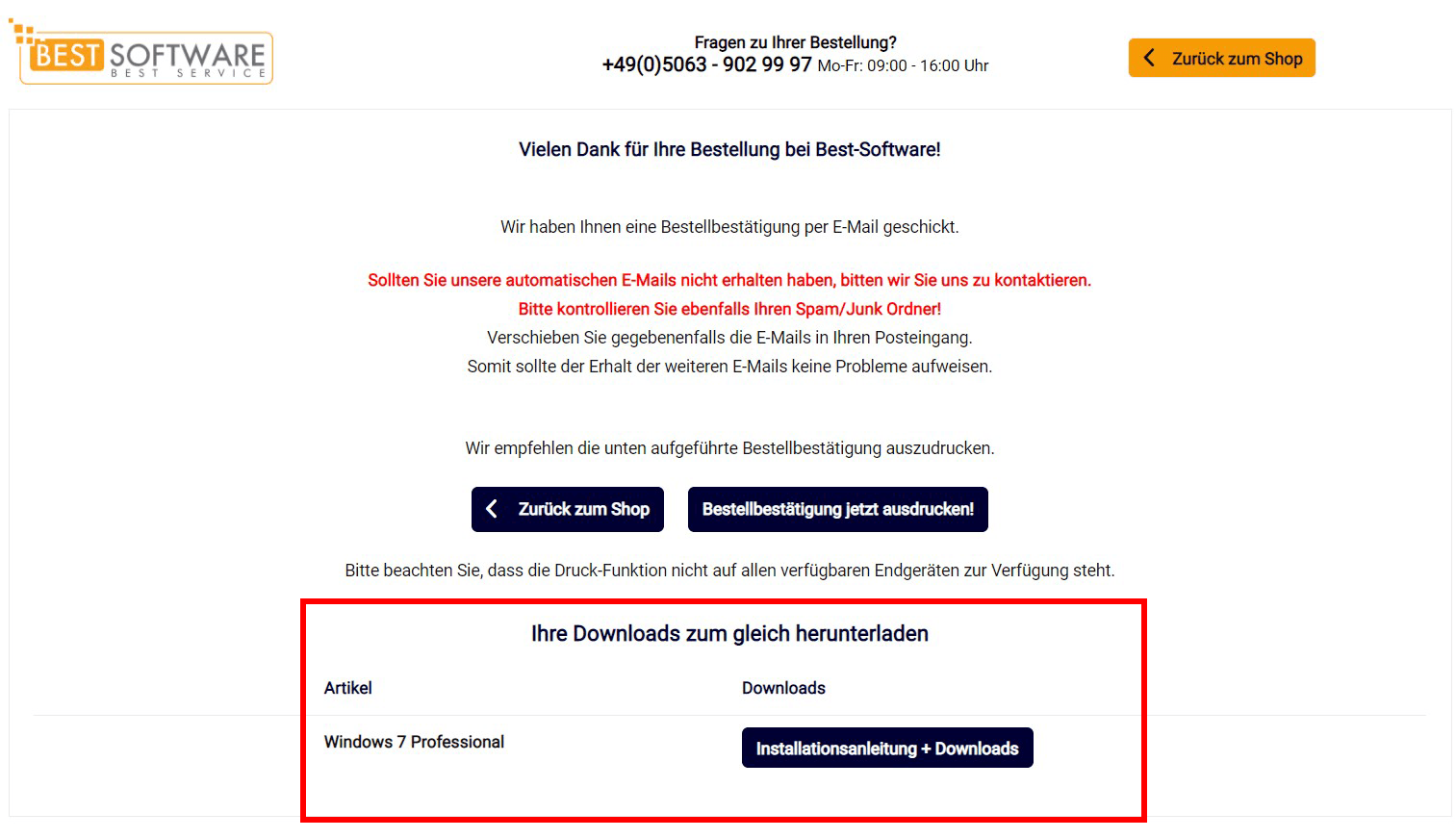 At the same time, you will also receive the download link incl. installation instructions by e-mail. This e-mail will be sent without delay directly after receipt of the order from the sender's address. shop@best-software.uk Dispatches.
If you do not find this email in your normal inbox, please also check your Spam / Junk / Advertising folder.
The subject of the e-mail is "Order confirmation + invoice for your order".
Click on "Open now" in the e-mail. You will now be redirected to our website where you can view the installation instructions and start the download.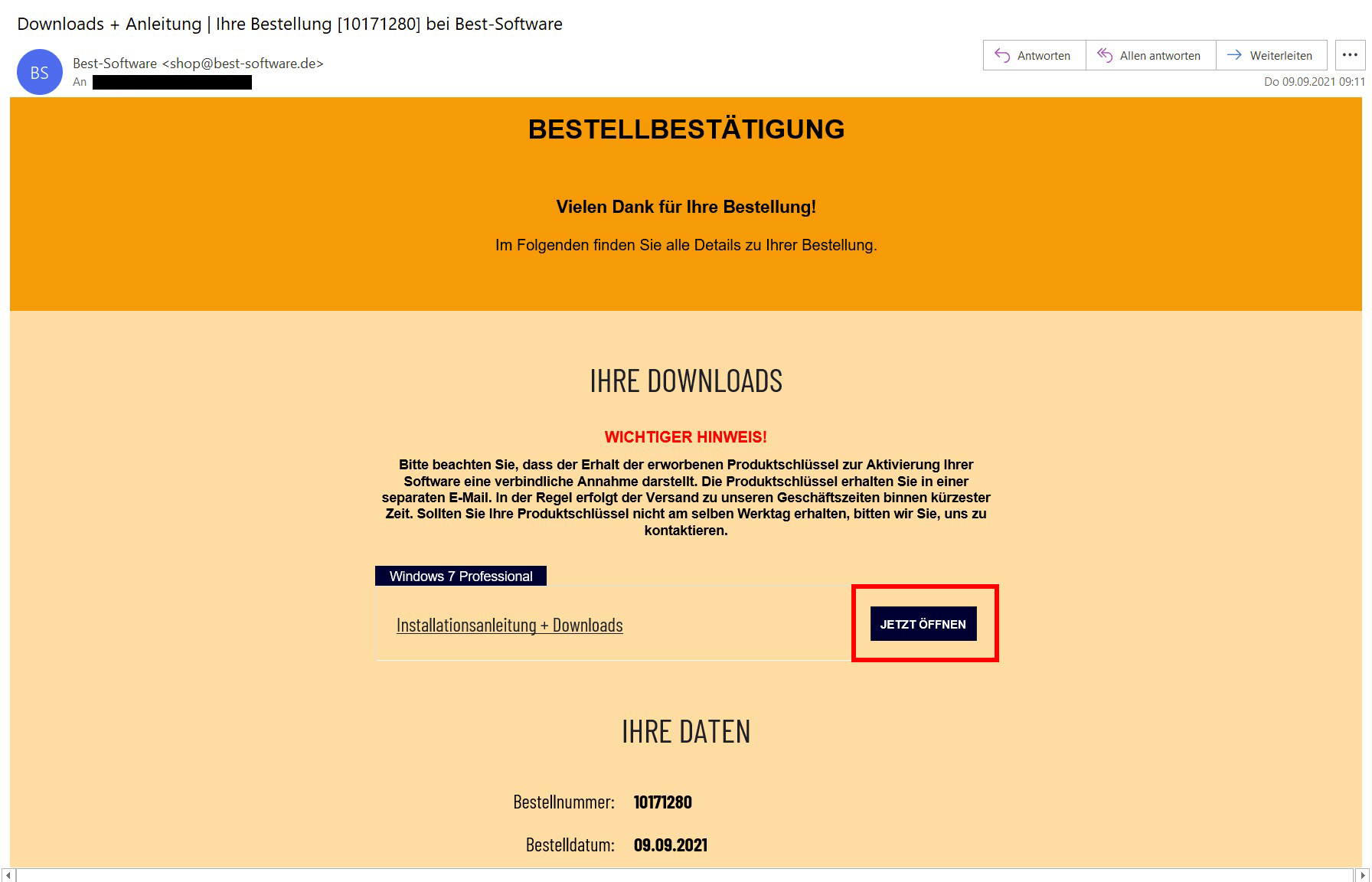 1. installation instructions (not available for all products)
Here you will find the detailed installation instructions for your purchased product.
2. Downloads
The download(s) are available here. If we offer the software in several languages, they will be displayed here.
You can use the flags to determine which download is for which language.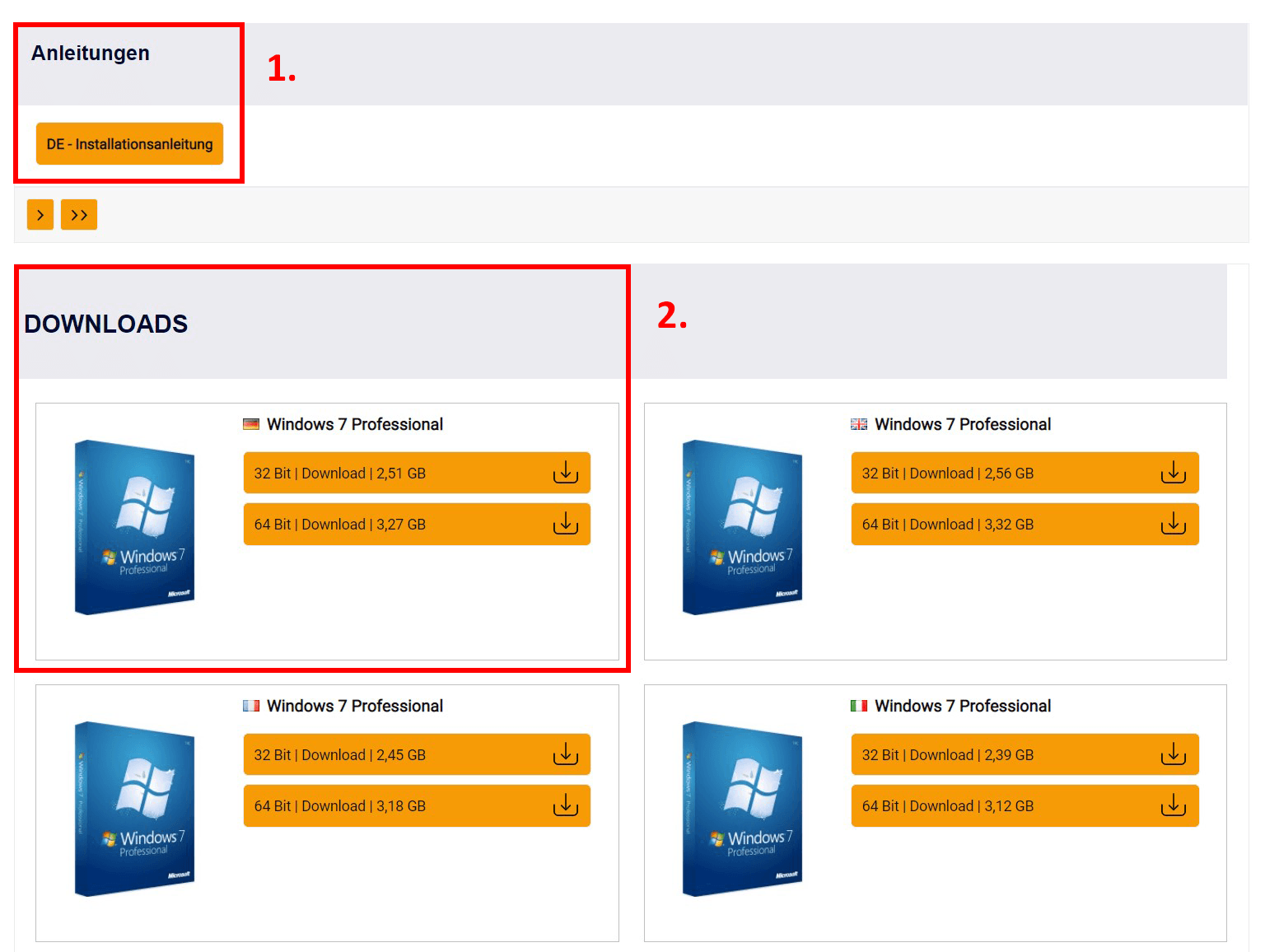 You can now download and install your purchased software via the download link.
If you have created a customer account, you can also find your downloads in your customer account under Instant downloads.
If you have any difficulties with the installation, please feel free to search our Help Centre for a solution or kontaktieren Sie unseren Kundensupport.