Create bootable USB stick for Windows 10 from the Internet
Microsoft offers free ISO files for Windows 10.
Download the free media creation tool von dieser Seite herunter and run it.
1. accept Microsoft's license terms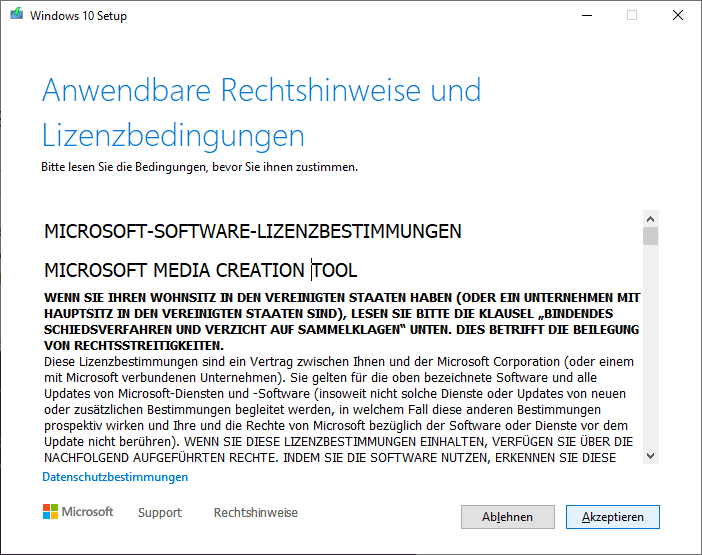 Click "Accept" here
2. create installation medium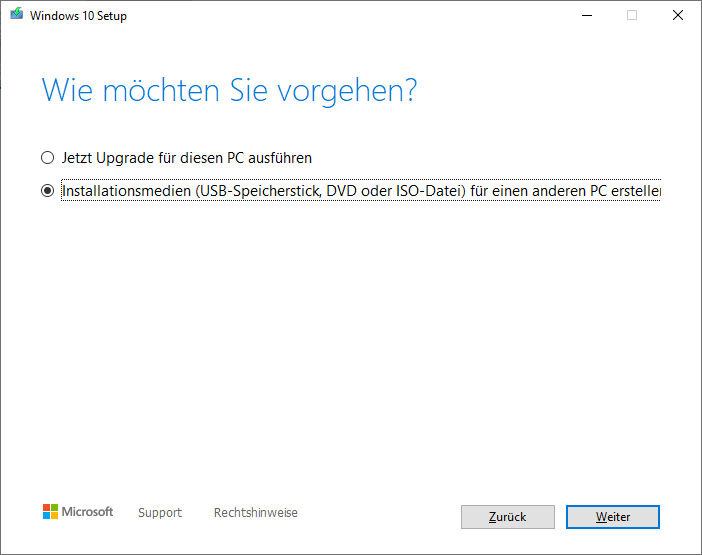 Here you set the checkmark to the 2nd option
3. selecting the edition, language and architecture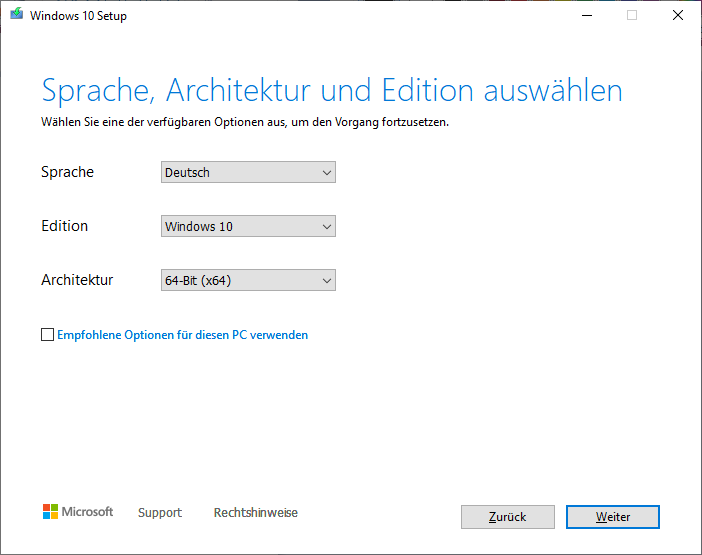 Uncheck "Use recommended options for this PC" and select the desired language, version and architecture.

4. Run ISO Download and select the USB drive.
In the next step, you can immediately copy the installation file to the appropriate USB stick or download the installation file in ISO format.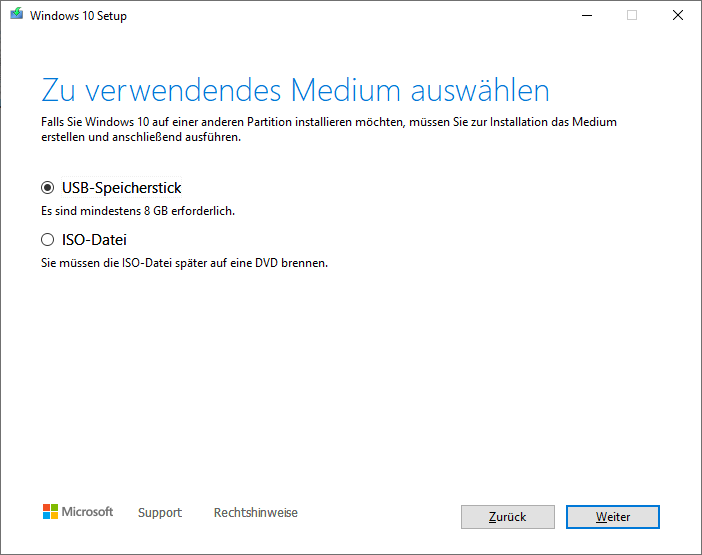 Set the item to "USB stick" so that MediaCreationTool downloads Windows and copies it to the stick
5. finalize configuration
If you want to create a USB stick with MediaCreationTool, you have to connect it to your computer. You can then choose which bar to use. The key should need at least
GB, preferably disk space. The wizard will then download the Windows 10 installation file and copy it to a USB drive or ISO file.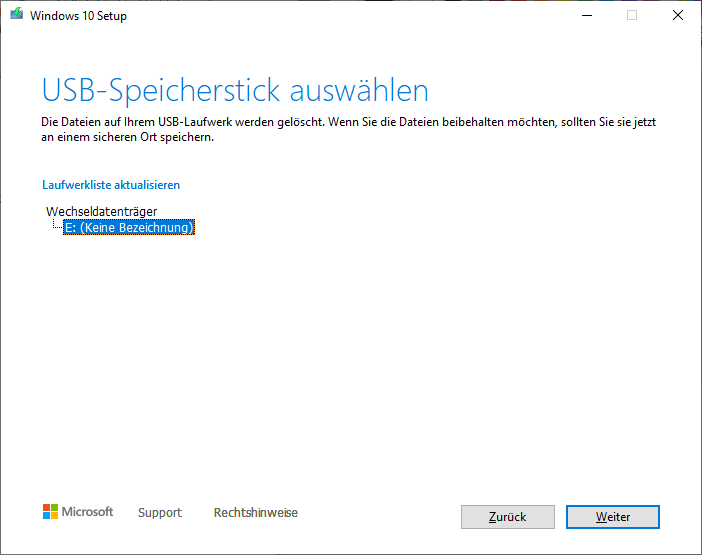 Select the storage medium that you want to format as a bootable stick.
6. the MediaCreationTool downloads Windows and copies it to the storage medium.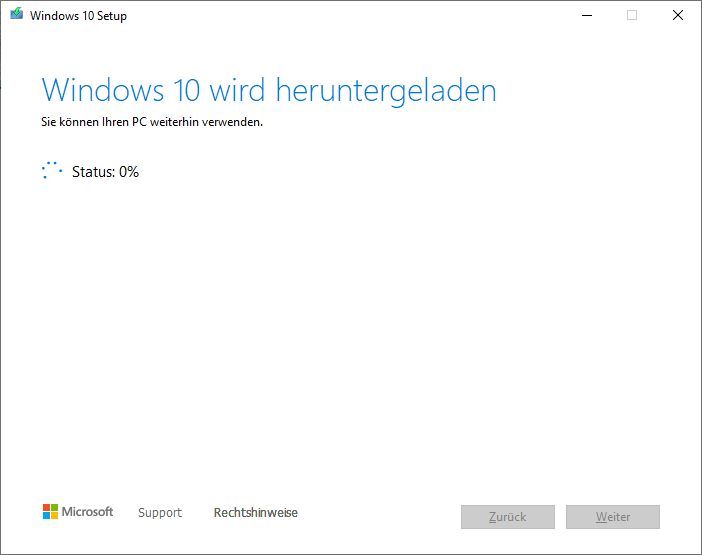 7. you can use your stick now. Congratulations!