Problems with Windows 7, 8 or 10 product keys
If you receive an error message when activating your Windows version, please send us a screenshot of the error message, as in the example image below.
Please send the e-mail to shop@best-software.uk
Important: Do not blacken the product key. We want to make sure that the key has been entered correctly. We treat your data confidentially.
Send the screenshot so that the Windows edition can be seen in the field marked in red. This is to check that the correct version of Windows is installed on the computer.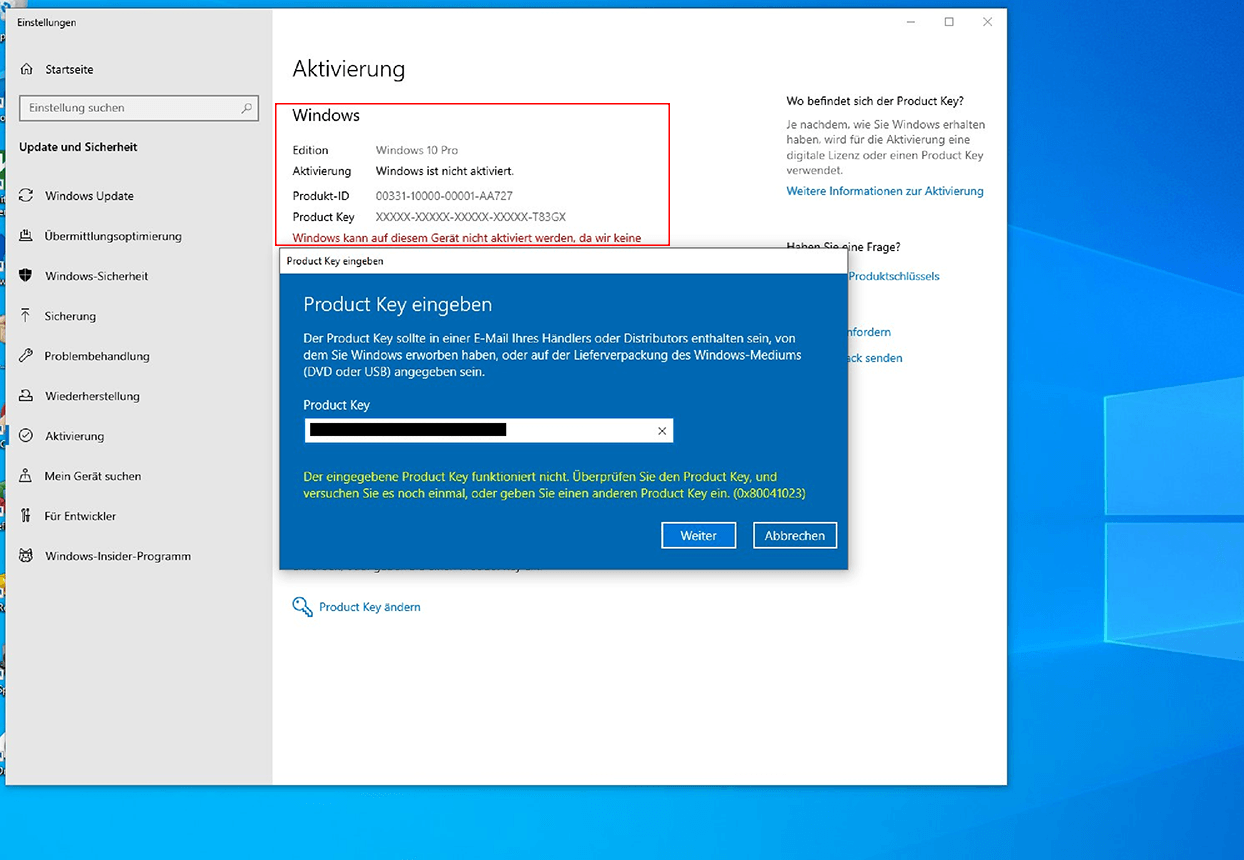 Problems with Office packages / individual applications
If a product key does not work immediately during online activation, you still have the option of activating by telephone.
Please click on "back" in the installation window (Fig. 1) and select "activate by telephone" (Fig. 2).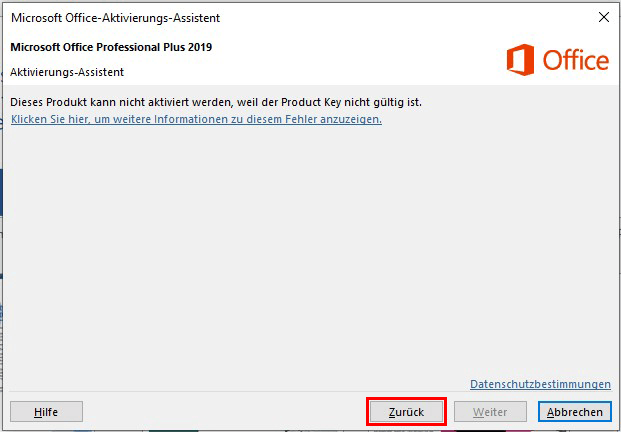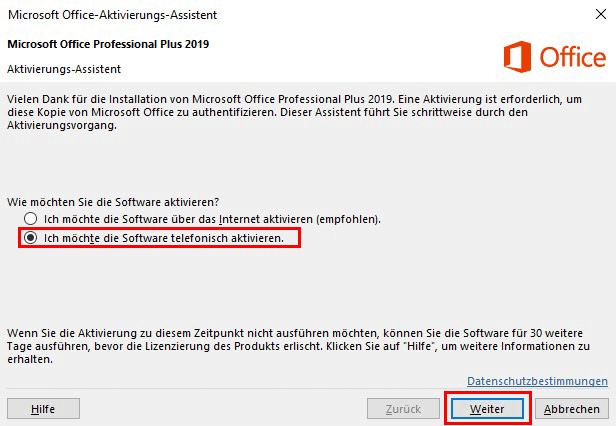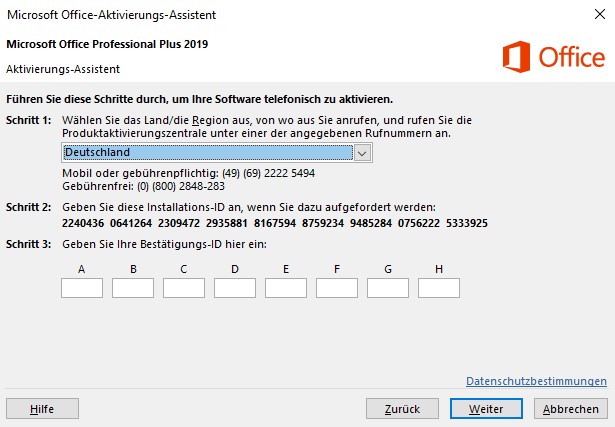 At the top of the selection window you must now select your country and then call the free 0800 number displayed. Follow the instructions on the phone. You will then receive your confirmation ID. Now enter this in the free fields and go to "Next".
If this does not work either, please contact our customer support.
The best way to do this is to send us an email with a screenshot of the error message to shop@best-software.uk
Problems with other programmes
If you have problems activating other products, please contact our customer support. For faster processing, also send us a screenshot of the error message to shop@best-software.uk