The product key will be sent to you in a separate e-mail within 5-30 minutes after receipt of your order.
The product key and the download link are sent in separate emails. This is done for security reasons.
Product keys are sent by us with the following address: shop@best-software.uk

Look out for the following mail in your inbox:

If you do not find the mails in your inbox, also check your Spam / Junk / or Advertising folder regularly.
In the subject of the e-mail you will also find your order number in the square brackets. In this example [10164992] If you have any questions about your order or if there are problems with the activation, please contact us and tell us your order number for faster allocation.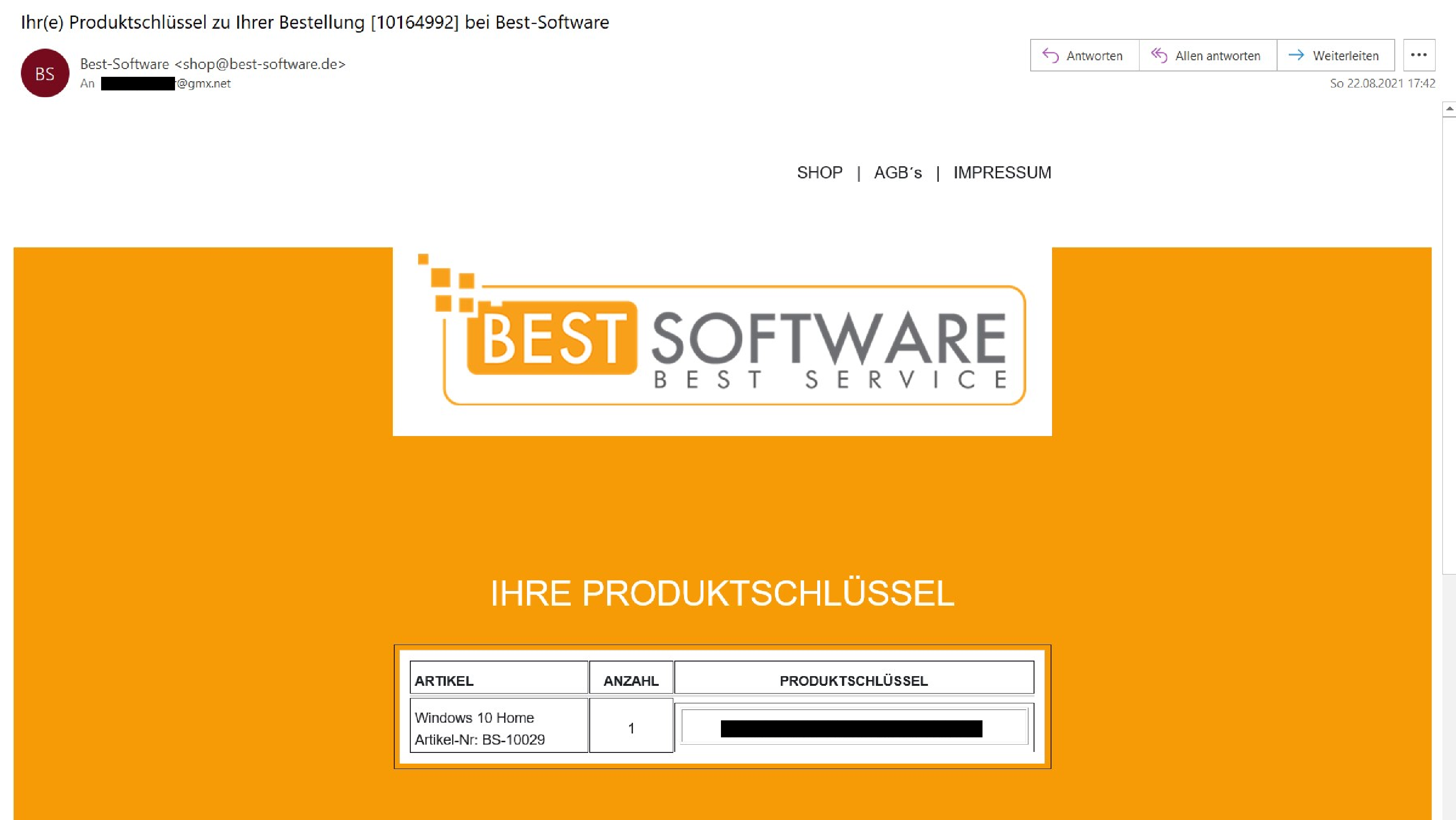 Please note that the product key shipment within our specified Support and service hours takes place -> Mon-Sun: 8-21 hrs.
Sollten Sie Ihren Produktschlüssel weder im Posteingang, noch im Spamordner finden können, kontaktieren Sie bitte unseren Kundensupport.